Obituaries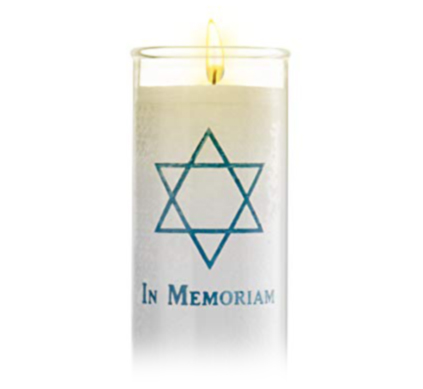 Katharine W. "Kay" Farnbacher, age 92 formerly of Oakwood, died at her home at the Carlyle House in Kettering, Nov. 19. Mrs. Farnbacher was preceded in death by her parents, George and Margaret Wetherbee, her two wonderful husbands, Edgar J. Graef and Kurt S. Farnbacher, and her son, Gary Graef. She is survived by her children, Leslie (Brian) Schrack, Sarah (Rick) Back, and Gretchen (Doug) Miller; grandchildren, James (Heidi) Schrack, Shannon (Todd) Thomas, Steven (girlfriend, April) Back, Benjamin Miller, Abigail (partner, Jeffrey) Miller; great grandchildren, Corah, Adelyn, Juliet Clemmer, her beloved brother Paul (Nola) Wetherbee, and many nieces and nephews. Mrs. Farnbacher's zest for life was reflected in her love of travel, lifelong learning, many volunteer opportunities, and clubs including the Friday Afternoon Club. Her joyful laugh was enjoyed by her family, dear friends, and all who knew her. A Wellesley graduate, she was incredibly smart, which made choosing a word she didn't know for the Dictionary Game very difficult. Memorial contributions may be made to Hospice of Dayton or SICSA. The family would like to thank the caring team at Carlyle House and Hospice of Dayton. Interment was at Riverview Cemetery.
Samuel Heider, age 95 of Dayton, passed away Nov. 21 at his home, surrounded by family. Mr. Heider was born Szmul Josef Hajder to parents Chaja Hochenbaum Hajder and Avruhom Jankel Hajder, April 5, 1924. Mr. Heider's family were orchard farmers in a small town in Poland, Biejkow. He was a yeshiva student before World War II broke out. Mr. Heider was a Holocaust survivor of five concentration camps: Radom, Auschwitz, Vaihingen, Hessental, and Dachau. He faced death marches, the selection of the infamous Dr. Joseph Mengele, forced labor camps, and often survived on less than a hunk of bread a day. He was the only surviving member of his family of six brothers and sisters. Once liberated from Dachau, he met his wife of 68 years, who preceded him in death, Phyllis Heider. They settled in Dayton, opened a metal recycling business, and were active members of Beth Jacob Congregation and the Jewish community. Mr. Heider spent his life working to honor the deaths of his family, and to ensure a tragedy of that magnitude would never happen again. He was active in lecturing about the Holocaust in the community, and wrote a book about his life, Miracle of Miracles. Mr. Heider was an inspiration to everyone he touched. Mr. Heider is survived by his daughters and son-in-law, Linda and Larry Richards, and Sharon Heider; son and daughter-in-law, Morris Heider and Kathy LeGrand-Heider; grandchildren, Lea, Matthew and Mason Richards, Max and Mallory Green, Kelly and Molly Weiner; and many other relatives and friends. Interment was at Beth Jacob Cemetery. Memorial contributions may be made to the Holocaust Education Fund c/o The Jewish Federation of Greater Dayton, Attn: Jodi Phares, 525 Versailles Dr., Dayton, OH 45459 in Mr. Heider's memory.
Roberta Elaine "Bobbie" Duberstein Kantor, age 92 of Kettering, passed away Nov. 20 at her home, surrounded by her children. She was born in Dayton, Aug. 12, 1927 to the late Herman and Myrtle Duberstein. She was preceded in death by her husband, Gerald J. Kantor. Mrs. Kantor is survived by her children, Jeffrey (Beverly) Kantor and Brenda (Scott) Meadow; grandchildren, Dana (James) Faello, Jack (AnnaMarie) Meadow, Sydney Meadow, Beth Abroms (Valente Miranda), and Rachel Abroms (Mark Heyne); great-grandchildren, Jacob Heyne, Sasha Miranda, and Natalie Faello; brother James (Diane) Duberstein; sister-in-law Marlene Kantor; many nieces and nephews and lifelong best friend, Beatrice Ballas. Mrs. Kantor was a lifelong Daytonian. She attended Fairview High School and graduated from Brenau Academy in Gainsville, Ga., and The Ohio State University, with a degree in social work. She was an avid cook, loved to travel, and enjoyed spending time with her friends and family. Interment was at Riverview Cemetery. Memorial contributions may be made to The American Stroke Association, Jewish Federation of Greater Dayton or the charity of your choice.
To read the complete January 2020 Dayton Jewish Observer, click here.