Moral failings at a private university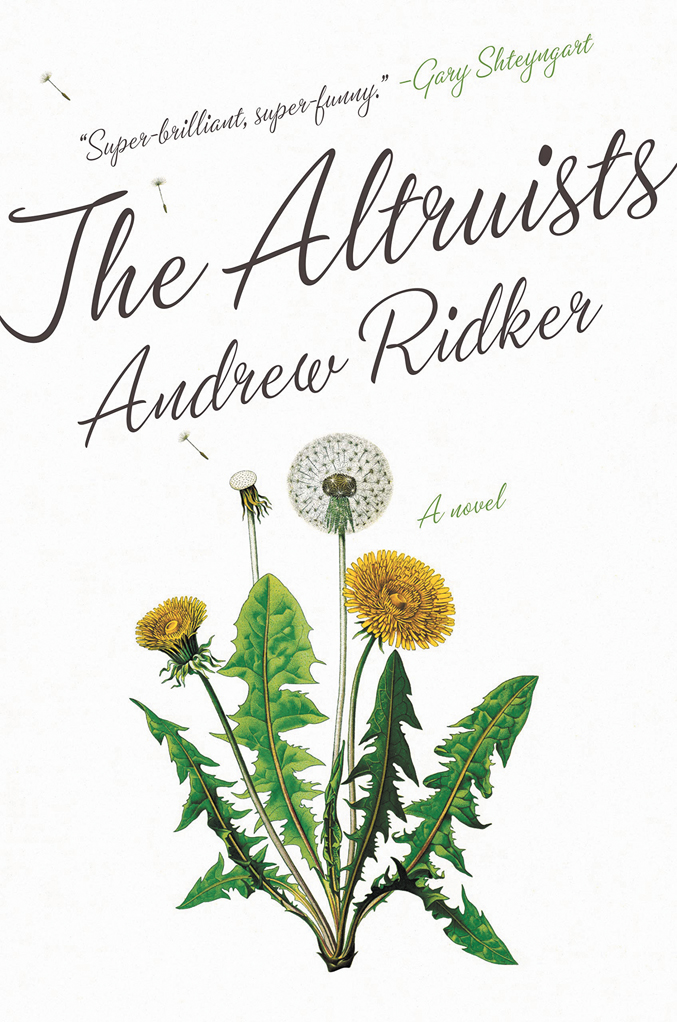 By Talya Zax, Forward
Andrew Ridker was writing about Jewish novelists before he became one. I know this because we were college classmates, and I read a fair portion of Andrew's thesis on Philip Roth. Now he's published his debut novel, The Altruists, set partially in St. Louis, the city where we attended college. It's a novel about a supremely dysfunctional family, a pair of neurotic siblings in their 20s whose relationships with their feckless father become toxic after their mother dies, leaving them a substantial amount of money and bypassing her husband. Among its many good qualities, it nicely interrogates the moral failings of our alma mater. Well, sort of.
Here's our chat about The Altruists, a very biased conversation, edited for clarity.
I always thought you were very clued in to the world of Jewish literature. Is that accurate? What was your entry point?
My parents were big Philip Roth readers. From there, I discovered Bernard Malamud and Saul Bellow. From a young age, those were the grown-up books on the shelf to be taken down.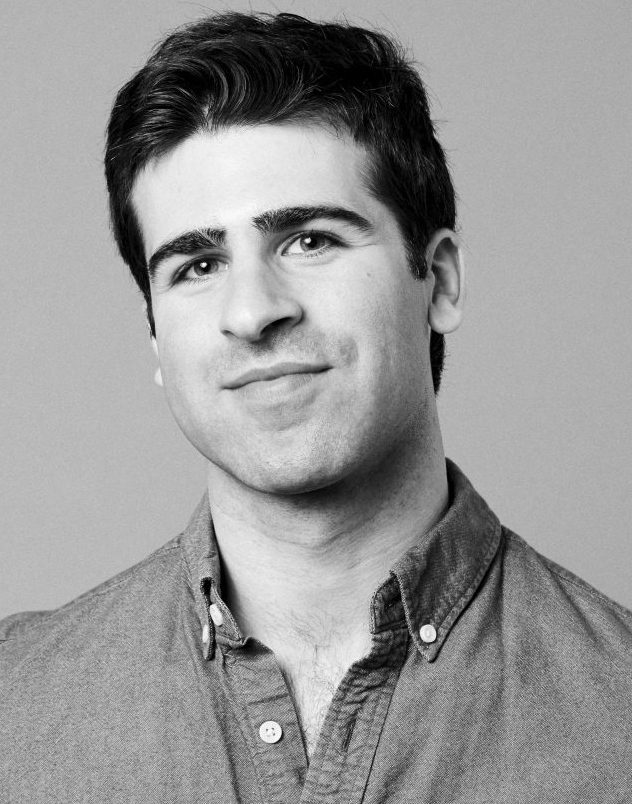 You once mentioned to me that although the central characters in The Altruists are Jewish, you saw the novel as only tangentially Jewish in subject matter. How did you choose to approach that facet of this work?
This is the internal debate I have, which, of course, is echoed in the broader conundrum of secular Jewishness in America: How Jewish am I? How Jewish is the book. Who gets to make those decisions? I didn't think I was writing a Jewish book, and then I showed it to friends and family who told me it was 100 percent Jewish. The central themes, in my view, are money, morality, and family, and I think I approached those from a Jewish context, but I didn't realize that at the time. The book is Jewish in exactly the way I'm Jewish. It's not at the front of my mind but takes up a huge amount of space in the background.
This book is rooted in St. Louis, where we went to college. Did the city's character influence the novel's formation?
Going to college — particularly a private university — in a city is obviously not a representative look at a place. I think I had a limited exposure to the city in the years that I was in St. Louis. At the same time, it was the first place I ever lived for a sustained period of time away from home. My antennae were up. I noticed things I wouldn't have noticed in my own home. I started to find myself being drawn to spaces in the city that seemed like good staging grounds for issues of class. So there are a lot of scenes set in exclusive spaces, like gated neighborhoods and museums, and then there are more public places like parks or the botanical gardens. Spaces where people seclude themselves, and places where people are forced to interact across boundaries.
When did you know you wanted to be a writer?
By high school, if not before. But when you decide that you want to be something when you're 13, you don't have any idea what that profession looks like. My idea of being a writer was Parisian cafés, being a bohemian layabout. But I'm very poorly suited to be a bohemian layabout. I'm way too neurotic and I can't hold my liquor very well. The actual writer's life, which in my case involves waking up early and sitting alone for a few hours, was very well suited to the person I grew up being.
All the names of our college institutions are changed a little in The Altruists. It's Danforth University, not Washington University, etc. Why the changes?
I feel that if I can tweak reality a bit, it gives me room to imagine. I can base something 95 percent in fact, and it's that 5 percent difference where the exaggeration and jokes come in. I wanted it to be recognizable to people in the know, but just fictional enough that I could make it a little more grotesque than it really is.
I was surprised by how much one character's arc relates to our very own senior week at WashU. Sorry, Danforth U. Did you take a lot of notes during senior week? What kind of beer did you bring on the float trip?
I did not take notes during senior week, but it left an oddly profound impression on me. Something about the sight of a couple hundred college seniors, many of whom came from privilege, as I did, very lazily floating down an incredibly slow-moving river almost metaphorically into adulthood, just stuck with me and bothered me.
Regarding the beer, I remember hitting that point where you think you've drunk your share of Bud Light, and now is the time to become a connoisseur and drink pale ales and IPAs, which do not exactly go down well in scorching Missouri heat.
When did you first find a writing voice that felt natural to you?
I remember attempting to write a novel somewhere in the middle of college, and eventually I gave it up. During college and after graduating, I worked in a lot of different forms and styles. I thought when I started The Altruists that I had discovered my style. I found myself in a very comfortable place: third person, character driven, snark and earnestness balancing each other out. Then I looked back at this novel I'd abandoned, and it was still terrible, but it was in the same voice as The Altruists. So I found my way back to it.
The JCC Cultural Arts & Book Series presents Andrew Ridker at 7 p.m., Tuesday, Dec. 10 at the Woodbourne Library, 6060 Far Hills Ave., Centerville. The event is free.
To read the complete December 2019 Dayton Jewish Observer, click here.