Youngstown: 'The system worked'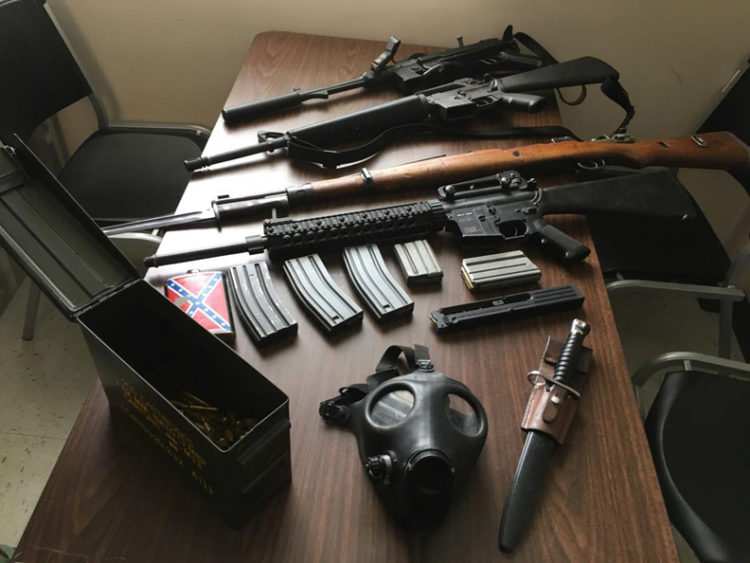 By Jane Kaufman, Cleveland Jewish News
For years, Rabbi Frank Muller has taken security into consideration but never thought Youngstown's Jewish community would be threatened by the rhetoric of a white nationalist.
"We live just over an hour from Pittsburgh," the spiritual leader of Congregation Rodef Sholom in Youngstown told the Cleveland Jewish News Aug. 20. "We never thought such hate would rear its ugly head in our small, peaceful Jewish community."
However, a white nationalist might have had his sights set on attacking that Jewish community, according to a video posted on Instagram in which James P. Reardon, 20, of New Middletown, portrays himself as a shooter.
"My first thought was there's no place safe anymore," Muller said. "Regardless of whether it's Pittsburgh, Poway (Calif.), El Paso (Texas), Dayton, Philadelphia, I mean, we're all at risk. Our entire country is becoming a war zone and we can't go anywhere. If a shooter shows up, what's my escape plan?
"So, those were my initial thoughts, that even our small corner of the Jewish world is at risk now. Because (of) white supremacy, hate is everything. That we have to do everything we can now to turn our community into a fortress so we can pray. My first thought was to safeguard our temple and the members of our Jewish community, and about what we could do to ensure that."
Cracking the case
Reardon entered a plea of not guilty at Struthers Municipal Court Aug. 19 on charges of telecommunications harassment and aggravated menacing after police learned on Aug. 16 he posted a video July 11 tagging the Youngstown Jewish Community Center on Gypsy Lane.
His lawyer, Ross Smith of Youngstown, did not return a phone call requesting comment.
Reardon was being held on $250,000 bond. The judge also ordered he undergo a mental examination.
Almost exactly two years prior to Reardon's video arraignment, he participated in a white supremacist rally in Charlottesville, Va., that had already turned violent when a motorist from Toledo drove into a crowd of protesters, killing one and injuring 28.
If Reardon makes bond, he will live under a set of conditions, according to New Middletown Police Chief Vincent D'Egidio.
"If he continues to make bond, then he would have to post $25,000 bond," D'Egidio said, continuing, "have house arrest – not allowed to leave the house, not allowed to have any weapons, not allowed to use any social media, he's subject to random searches of his property and himself, drug testing and the judge also ordered a mental health evaluation."
The Gypsy Lane campus also includes: the Youngstown Area Jewish Federation; Levy Gardens, an assisted-living facility; Heritage Manor, a nursing home; Akiva Academy, a Jewish day school; and Jewish Family Services.
D'Egidio said New Middletown is a small community of about 1,700 and he has never had an incident involving hate or white supremacy. It is about 14 miles south of Youngstown and about 85 miles southeast of Cleveland.
He said Reardon's only known criminal involvement was as a juvenile.
"A couple of very minor mischief offenses, when he was harassing his friends and doing some vandalism … to each other's properties – overturning plants and stuff like that," the chief said.
If Reardon is convicted of the two first-degree misdemeanor state charges he faces, the maximum penalty would be up to a $1,000 fine on each charge and up to six months in county jail.
However, the U.S. Attorney's Office is reviewing the case, so there could be federal charges.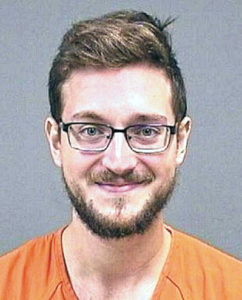 "When you look at that video," D'Egidio said, "it seemed like a future headline … 'Police identify shooter of Youngstown Jewish Family Center as local white nationalist.'"
The video was posted to Instagram on July 11, but New Middletown police first learned of it at about 4 p.m. Aug. 16, D'Egidio said.
"One of my officers was on an unrelated call," he said. "A concerned citizen … came up and said that they were disturbed by, you know, stuff he's been posting. They showed it to the officer, that Instagram posting of him saying about shooting up the Jewish Community (Center). At that point, he contacted me at home. I came out and looked at it (and) started an investigation.
"We contacted the Youngstown Police Department to make them aware because the Jewish Community Center is located in their jurisdiction. We contacted the Jewish Community Center's security team and then we contacted the FBI. They came out to give us a hand."
D'Egidio said he received permission from the prosecutor at Struthers Municipal Court to press charges against Reardon after the prosecutor viewed the video.
That night, D'Egidio secured a search warrant for the home of Reardon and his mother. He lives in the basement of her one-story home in a residential neighborhood of New Middletown, the chief said.
D'Egidio and one New Middletown officer received assistance from the Mahoning County Violent Crimes Task Force and FBI agents to execute the search warrant with about 13 people on scene.
"Once the officers beat on the door and the mom finally answered the door, they served the warrant on her," D'Egidio said. "And then it was probably, like, within five minutes they located weapons downstairs (in the basement). They weren't concealed or anything like that. They were pretty much just lying around."
Reardon arrived home shortly thereafter and was arrested and taken into custody.
D'Egidio said he knows the family. Reardon's parents are divorced and his mother is a school teacher.
"She's a polite, very nice person, very well-respected," the chief said. "And I think she was just as surprised as everybody else."
Community response
D'Egidio said the JCC increased its security after learning of the threat.
"They brought additional uniformed officers in," he said. "After the arrest was made, there was a lot of relief from everybody at that point in time."
A press conference was held Aug. 17 at the Youngstown JCC.
"The post contained a video of a man shooting what appeared to be a firearm with the capability of discharging multiple rounds in a short time span," Andy Lipkin, executive director of the Youngstown Area Jewish Federation, said at the conference. "The caption of the post states, 'Police identified the Youngstown Jewish Family Community shooter as local white nationalist Seamus O'Rearedon (sic).'"
The post, according to Lipkin, was traced to "ira_seamus, an online pseudonym for James Patrick Reardon."
"The positive result here is a clear example of the importance of monitoring social media to identify credible, hate-fueled threats before they are acted on," he said. "I want to stress that we know of no other threat to the Jewish community or to any of our agencies at this point in time. Nonetheless, I have directed that we maintain the additional level of security for the near future. … While we would not normally be here today or working on the Sabbath, the circumstances obviously required our immediate attention."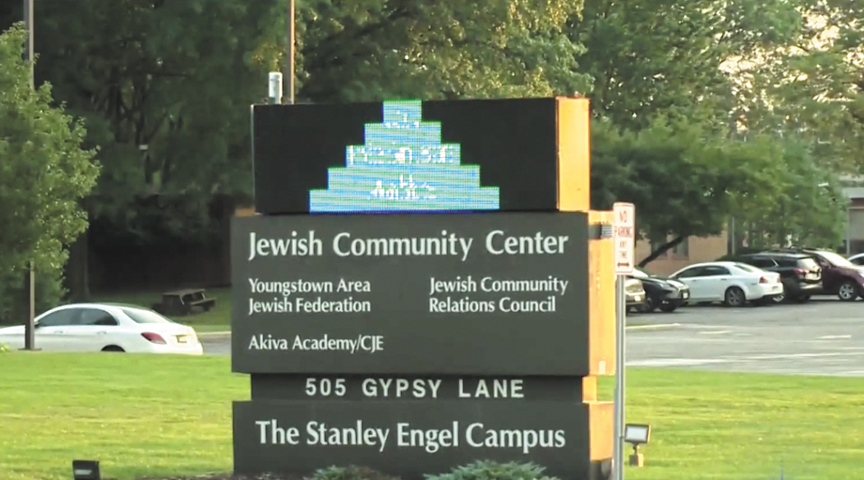 James Pasch, regional director of the Anti-Defamation League, referenced Reardon's attendance in Charlottesville in his Aug. 17 statement.
"Today's arrest is a reminder of the continued rise of white nationalism and violent extremism that we are seeing nationwide," he wrote in an emailed statement. "The man whom authorities arrested today appears to have attended the Unite the Right Rally in Charlottesville, where he announced to the world that he was a white nationalist who wanted 'a homeland for white people.' Just as we have in every moment since that Charlottesville rally, we will remain galvanized and energized in stopping white supremacists from spreading hate. We remain steadfast in our commitment to work side by side with law enforcement and community partners to continue to stop potential attacks and threats."
Pasch cautioned people to "remain situationally aware" and urged people to report suspicious activity witnessed in person or online.
In an Aug. 17 statement to Youngstown's Jewish community, Lipkin wrote that "this is a clear example of everything going right. The system worked. We take very seriously the need to be vigilant to ensure the safety of all members of the local Jewish community, as well as all members and guests of our Jewish Community Center and our other agencies. Security has become a vital part of the mission of the Youngstown Area Jewish Federation, a mission from which we will never waver."
Muller, the rabbi whose temple is off campus, said he will double down on security at his building.
"It's the cost of doing business today for all temples, as far as I'm concerned," he said. "And any temple that remains a soft target is asking for trouble. It's the sad state of affairs in our world today, but every Jewish institution needs to budget the cost of security. That's just what we have to do to keep our doors open. Otherwise, people are not going to come. They're going to be scared. And I think some people are going to be frightened no matter what we do because of everything that's happening, but we at least have to take every precaution that we can, and that's going to cost money."
The incident has influenced his thinking for the coming High Holy Days.
"My sermon title for Yom Kippur morning is, 'The sermon I hoped I would never have to give,'" he said. "And it's going to be about the antisemitism that we face and truly how difficult it is to be a Jew today in America."
Managing Editor Bob Jacob contributed to this report.