Obituaries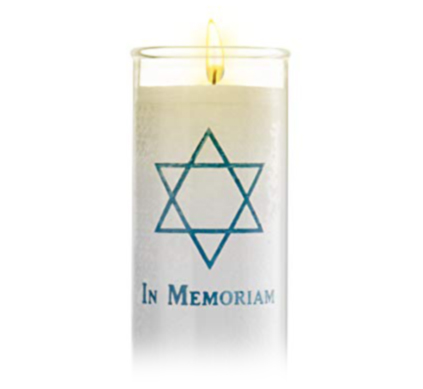 Martin (Marty) Bloom, 83 of Hilton Head Island, S.C., passed away June 2. He was born June 17, 1935 in Lima, Ohio to Yale and Anne (Silberman) Bloom. Mr. Bloom grew up in Lima and graduated from The Ohio State University. He was a successful group health insurance broker in Cincinnati. Mr. Bloom and his wife, Dr. Laura Rosenbaum-Bloom, moved to Hilton Head in November 2001 with three cats and their dog, Ollie. He loved golf, the Buckeyes, the Reds, the Bengals, the Pops, Broadway shows, good food, and especially his family. Mr. Bloom was known for his quick wit. Mr. Bloom is survived by his wife, Dr. Laura Rosenbaum-Bloom; three children, Dr. Robert (Julie) Bloom, Dr. Michael (Amy) Bloom, and Kim Bloom Asher; nine grandchildren, Jennifer, Jeffrey, Rachel, Adam, Sarah and Ellie Bloom, Andrew, Kallie and Aaron Asher. Mr. Bloom's sister, Judi Bleich, passed away May 28, five days before him. Interment was at Six Oaks Cemetery, Hilton Head. Donations may be made to the American Kidney Fund.
Sally Marie Farnbacher, 2/14/25 – 5/30/19, age 94. Born in Youngstown, she was proceeded in death by her husband, John M. Farnbacher; her parents, Harry and Marie Pitcarin; brother, Paul Pitcarin. Mrs. Farnbacher is survived by Beverly Farnbacher and her husband, Nagi Ahmed Nasr, Thomas Farnbacher and his wife Kimberly Farnbacher, child Thomas "TJ" Farnbacher and Barbara Farnbacher and her husband Paul Herbert, children Morgan and Michelle Herbert. Interment was at Calvary Cemetery. Please send donations to Our Lady of Mercy Church, 533 Odlin Ave., Dayton, OH 45405 or the Dayton Food Party to support the Memorial Day Tornado Relief Fund.
Shirley Eincig Rosenberg of Monroe Township, N.J., formerly of Dayton, died June 2. Mrs. Rosenberg sang in the choir at Temple Israel and Beth Abraham Synagogue for many years. She was preceded in death by her husband, Dr. Harold Rosenberg, in 2011, and her daughter, Sandi, in 2012. She is survived by her daughters Karen (David) Blivaiss of East Brunswick, N.J., Janet (Stan) Shanedling of Minneapolis; and Judy (Micha) Kestecher of Netanya, Israel; nine grandchildren and 10 great-grandchildren. Interment was at Beth Abraham Cemetery. Memorial contributions may be made to Hadassah or a charity of your choice.
To read the complete July 2019 Dayton Jewish Observer, click here.