Federation: avoid Courthouse SQ day of Klan rally, consider NAACP event across river instead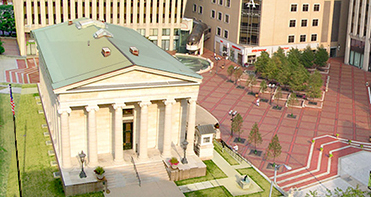 By Marshall Weiss, The Dayton Jewish Observer
The Jewish Federation's message to the community about the KKK-affiliated Honorable Sacred Knights of Indiana's planned May 25 rally at Dayton's Courthouse Square: don't be there.
"It is a dangerous situation," Jewish Community Relations Council Director Rabbi Ari Ballaban said of the Klan rally and counter-rally scheduled for the same location and time, from 1 to 3 p.m. The JCRC is a department of the Jewish Federation.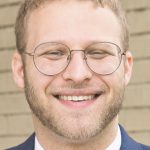 Organizers of the counter-rally include the Dayton chapter of the New Black Panther Party; the Southern Poverty Law Center lists the New Black Panther Party as a hate group.
In addition, a Facebook page identified as Dayton Anti-Racist Action has announced plans for a "peaceful protest" on May 25 beginning at noon at Courthouse Square.
According to JTA, groups originally known as Anti-Racist Action have morphed into today's antifa movement (an abbreviation for anti-facist action), and have a record of scuffling with white supremacists.
Antifa was the group that fought white supremacists in Charlottesville nearly two years ago.
Fox 45 has reported that when Dayton Anti-Racist Action held a rally at Dayton's Courthouse Square on Aug. 13, 2017 — a day after the Charlottesville white supremacist rally — some Anti-Racist Action members carried knives and firearms at the Dayton event.
U.S. Department of Justice's Daedra A. Von Mike McGhee, a community relations services staffer, has encouraged people to stay away from Courthouse Square on May 25, according to the Dayton Daily News. The newspaper added that Dayton Police Chief Richard Biehl said "there will be an area in downtown that has restricted access in order to maintain control of that venue." Biehl declined to go into specifics.
"God willing everyone will be safe, but I wouldn't tell my loved ones to be there," Ballaban said.
Instead, the Jewish Federation is a coalition partner with the Dayton Unit NAACP's Community Celebration: An Afternoon of Love, Unity, Peace and Diversity, to be held from 1 to 3 p.m. on the same day at McIntosh Park, Edwin C. Moses Boulevard and West Riverview Avenue — across the Great Miami River from downtown.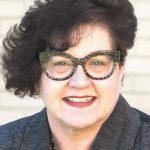 "If anybody wishes to participate, that would be the place I would go," Jewish Federation CEO Cathy Gardner said. "Because it's on Shabbat — by the way, Charlottesville was on Shabbat as well — we're not telling members of our Jewish community this is something you must attend. What we're saying is, if you are so inclined to want to participate in something, this is where we can have a very strong impact."
Gardner and Ballaban said it's also important to deny credence to the KKK group.
"They've already come out and said they want to see people, and I'm going to paraphrase, to be out there screaming and banging their drums," Ballaban said. "The truth is, despite what we might do in the Jewish community, they are going to get that to some extent. But we don't have to make it worse by showing up."
To read the complete May 2019 Dayton Jewish Observer, click here.