Toledo breathes sigh of relief after attack thwarted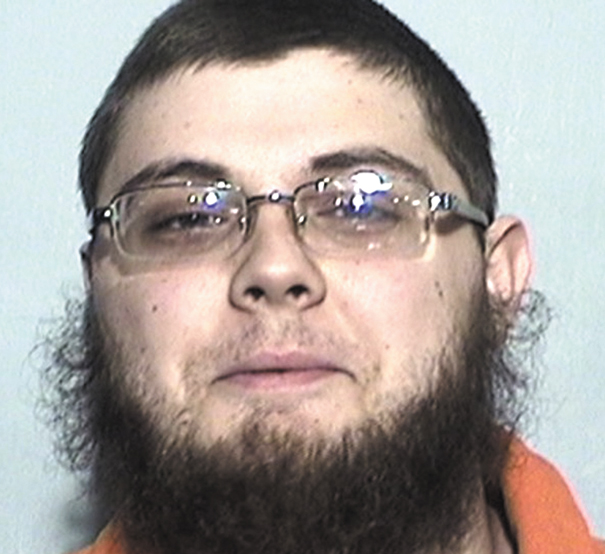 By Jane Kaufman, Cleveland Jewish News
More than 400 Jews packed Temple Shomer Emunim in Sylvania Township on Dec. 11 to hear about a Holland, Ohio man's plot to attack two Toledo-area synagogues.
Damon M. Joseph, 21, who has the alias Abdullah Ali Yusuf, was arrested Dec. 7 and accused in federal court of planning an attack on two synagogues after he took possession of two AR-15 rifles.
He was charged with one count of attempting to provide material support to the Islamic State group.
The meeting was called for members of the Jewish community. Speakers included Justin E. Herdman, U.S. Attorney for the Northern District of Ohio, FBI acting Special Agent in Charge Jeff Fortunato of the Cleveland office, and Sylvania Township Police Chief Paul Long.
"In the weeks leading up to his arrest, we worked very diligently to ensure that we knew what he was doing, who he was talking to, and what he was doing in the community, to make sure that there was a mitigated threat to the Jewish community in Toledo," Herdman told the Cleveland Jewish News on Dec. 12.
Long said he learned of the investigation of Joseph the week of Dec. 3. "We just let our people know," he said, adding that his 44-person police department stepped up patrols around the area's four synagogues. "A little extra attention is always good. We were very much assured there was no imminent danger."
Among their questions, Jews at the meeting asked whether to arm themselves when attending services and whether to step up security at synagogues. Fortunato told those gathered that he was comfortable with the level of security in synagogues around Toledo and that he would willingly attend services with his family at the synagogue where the meeting was held.
"The system, as structured, worked with these joint terrorism task forces," he said Dec. 12, adding that vigilance on the part of the public can make a difference. "The public has a huge role."
With a Jewish population of between 2,200 to 2,500 depending on the season, two of the synagogues share a campus with the Jewish Federation of Greater Toledo and the merged JCC and YMCA.
Joseph toured that campus with an undercover agent prior to his arrest.
"They told us prior to last night's meeting that they would never have allowed him to come prowling around here alone from when they first became aware of him," said Chuck Traugott, synagogue administrator at Congregation B'nai Israel in Sylvania Township.
Tina Stieben, interim COO of the Jewish Federation of Toledo, said she was surprised to learn of the arrest on the morning of Dec. 10.
"We are just very grateful that they arrested him before any act was committed," she said. "You never think it's going to happen in your community. We were surprised to hear that he was just in the neighboring town. I think anybody would be."
Stieben said on Dec. 12 that she believed the community meeting allayed fears among Jews.
"I think people felt a lot more secure, a lot more safe knowing that they had apprehended this gentleman," she said. "Hearing the words from the FBI and the attorney general's office directly, their fears were to put rest."
Joseph waived his right to a preliminary hearing Dec. 10 and waived his right to a detention hearing, consenting to be held without bail. Neil S. McElroy, a Toledo lawyer, was appointed to defend him. The case is being prosecuted by Assistant U.S. Attorney Michelle Baeppler and trial attorney Josh Champagne with the Justice Department's counterterrorism section.
"(Joseph) spent months planning a violent terrorist attack on behalf of ISIS here in the United States, and eventually targeted a Jewish synagogue in the Toledo area," Herdman said during a Dec. 10 news conference. "The charges describe a calculated man fueled by an ideology of hatred and intent on killing innocent people. The FBI, our police and Justice Department employees are to be credited for working to stop the defendant before he could act."
Earlier in 2018, Joseph drew attention from law enforcement for posting photos of knives and firearms on his social media accounts and a photo originally distributed by the media wing of ISIS, according to an affidavit filed in U.S. District Court in Toledo.
The posts led to multiple interactions between Joseph and undercover FBI agents. According to the news release, Joseph communicated to the agents he was a supporter of ISIS. In September, he made ISIS recruitment videos that he sent to the undercover agent. He also complained that the mosque he attended was critical of ISIS.
"Joseph stated he would be willing to participate in violent attacks and operations," according to the news release. "For example, on Oct. 21, Joseph expressed support for 'martyrdom operations' and stated: 'What must be done, must be done' and 'there will always be casualties of war.'"
On Oct. 30, Joseph and an undercover agent discussed the mass shooting at Tree of Life Congregation in Pittsburgh. Joseph said, "I admire what the guy did with the shooting actually." He also said, "I can see myself carrying out this type of operation inshallah (God willing). They wouldn't even expect (an attack) in my area …"
On Dec. 2, Joseph forwarded a document on his attack plans, referring to himself as Abdullah Ali Yusuf.
"In the memo, he described plans to attack where the most people are gathered, inflict mass casualties and make sure no one escaped," the news release said.
On Dec. 4, Joseph said he was deciding between two Toledo synagogues to attack; the choice would depend on "which one will have the most people, what time and what day. Go big or go home," according to the Justice Department.
The next day, he met with an undercover FBI agent and discussed the attack, including the types of weapons he believed would be able to inflict mass casualties.
On Dec. 6, he said he wanted to attack two synagogues, but it was more realistic to attack one. Joseph also said he wanted to kill a rabbi, according to the Justice Department. Vicki Anderson, special agent for the FBI in Cleveland, said the suspect did not specify a particular rabbi. She did not identify the synagogues targeted.
Also on Dec. 6, Joseph wrote the name and address of the synagogue he planned to target and showed photographs of it to the undercover agent, saying he wanted the attack to begin in the sanctuary. Joseph told the agent he would hide two AR-15s at his house once the agent purchased them.
Later that day, the agent said he purchased rifles for the attack. The two met Dec. 7 at a predetermined location and Joseph took a black duffel bag carrying two AR-15-type weapons. Joseph was then arrested, according to the news release.
"It's obviously a disconcerting feeling since I happen to be the rabbi," said Rabbi Samuel Weinstein of Temple Shomer Emunim. "You don't become a rabbi expecting that this will be your life."
Still, Weinstein said, his life was proceeding normally after the arrest of Joseph, and representatives of synagogues in the Toledo area said they were confident their existing security measures were sufficient to protect their congregants.
The FBI's Joint Terrorism Task Force, comprising members of the FBI, Homeland Security and Investigations, U.S. Customs and Border Protection, Ohio State Highway Patrol, and Toledo Police Department, is leading the ongoing investigation.
"We commend and thank the FBI for their ongoing and thorough work on behalf of the safety and security of the Jewish community, as well as our country," said Michael Masters, national director and CEO of the Secure Community Network, the official Homeland Security and safety initiative of the organized Jewish community in North America.
To read the complete January 2019 Dayton Jewish Observer, click here.