Kvelling Corner farewell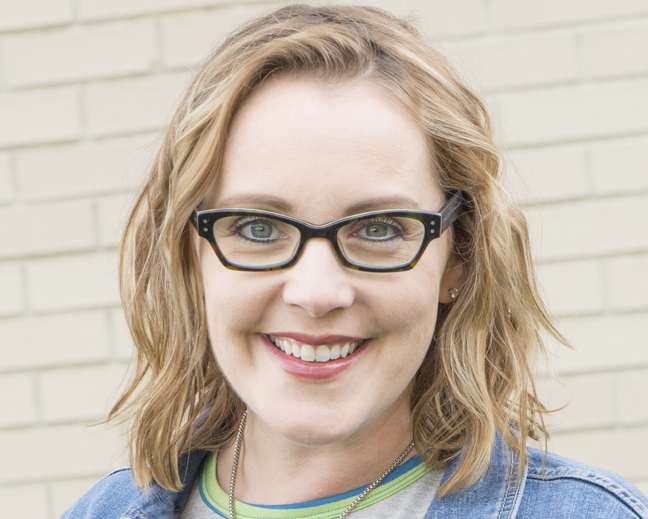 With Rachel Haug Gilbert, The Observer
Filmmaker Julia Reichert is the recipient of the 2018 International Documentary Association's Career Achievement Award. Her new documentary with Steven Bognar, American Factory, will be screened as part of the Sundance Film Festival's 2018 documentary competition lineup.
In November, the Dayton Chapter of the Association of Fundraising Professionals honored Richard Lapedes and Maureen Lynch as its Outstanding Philanthropists for its 2018 Best of Philanthropy awards.
Mandy DuBro Kwait, daughter of Ronna and Michael DuBro, was chosen by the Cleveland Jewish News as one of its 18 Difference Makers in 2018. Mandy was recently promoted to director of Care Coordination at Bellefaire Jewish Children's Bureau in Cleveland. She was one of the founders of the Cleveland Moishe House, and is on the Jewish Federation of Cleveland's Young Leadership Division board. Prior to her promotion, Mandy was the director of Cleveland's Jewish Big Brother Big Sister.
Jeremy Shaw was sworn in as a Miamisburg police officer in November.
Matthew Rosensweet has been elected president of Camp Livingston. Matthew is the son of Judi and the late Bob Rosensweet.
There's much to celebrate in the Halasz family this month. Grant Halasz was elected president of AEPi fraternity at the University of Cincinnati. Proud parents are Teri and Mike Halasz.
Temple Israel Senior Rabbi Karen Bodney-Halasz and WYSO General Manager Nina Ellis are among the six recipients of the YWCA Dayton Women of Influence Awards for 2019. The awards luncheon will be held on March 21 at the Dayton Convention Center.
Rabbi Karen's husband, Scott Halasz, was named to the Ohio School Boards Association Media Honor Roll for his fair and balanced reporting of news about public schools. Scott is a reporter with Xenia Daily Gazette. He was nominated by Greeneview Local Schools in Greene County. This is Scott's fourth time on the honor roll in the last five years.
And family patriarch Jerry Halasz, a radio personality at WSWO Oldies 97.3 and a volunteer with Goodwill Easterseals Miami Valley's Radio Reading Service, has recorded two special programs for RRS: one, a Chanukah special with grandson Grant providing accompaniment on guitar; the other a three-part reading of the book Jewish Community of Dayton by Marshall Weiss. Both were aired several times in December. Radio Reading Service broadcasts readings of local and regional newspapers, magazines, books and other printed information to people with visual disabilities and other physical or mental impairments.
My final column
Since I began writing this column five years ago, I have taken on a part-time job as PJ Library, PJ Our Way, & PJ Grandparents coordinator for the Jewish Federation, started my own business, and doubled the number of children we are raising, from two to four! With so much on my plate, this will be my final column. I have truly enjoyed sharing your good news. It's been an honor. Thank you for your support and kindness. I am passing the reins to another capable writer, Scott Halasz. I know he'll be great.
Send your Kvelling items to: jewishobserver@jfgd.net.
To read the complete January 2019 Dayton Jewish Observer, click here.