Obituaries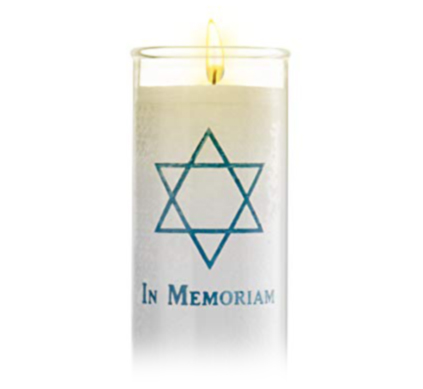 Gloria H. Brackman, age 84 of Dayton, passed away July 28. Mrs. Brackman worked for many years at Fashion Bug, where she not only sold clothing, but also expressed empathy and good will. She often wrote poetry for her customers to include with their purchase. She made people feel important and valued, traits that helped her become a top sales representative with World Book Encyclopedias and successful volunteer with the Schuster Center and Victoria Theatre. Mrs. Brackman also taught religious school at both Beth Jacob Congregation and Temple Israel for many years. Even as adults, former students contacted her to express their appreciation for the positive impact she made in their lives. She was preceded in death by her beloved husband of 59 years, Robert Brackman; parents, Esther and Herman Siegel; and sisters, Sandy, Linda and Natalie. Mrs. Brackman is survived by her daughter, Judith Martin of Dayton; son Dr. David (Dr. Deveonne) Brackman of Columbus; as well as close relatives Dr. David and Joan Marcus formerly of Dayton, and Audrey Heller of Cleveland. Her family was the center of her life. She will be greatly missed. Interment was at Riverview Cemetery. Memorial contributions may be made to the American Cancer Society or Hospice of Dayton.
Lois A. Hoffman (Mitman) age 81 of Dayton, died July 29. Mrs. Hoffman was by any measure an extraordinary woman. She lived her life by the spiritual guidepost of improving the world. From the time she was a newlywed, Mrs. Hoffman bought food for the foodbank, knit sweaters for Children's Medical Center, blankets for the Women's Shelter, and cooked food for the St. Vincent Hotel. After she was diagnosed with myeloma, she observed other patients who had lost their hair and she knitted caps during her treatment for patients at the James Cancer Hospital. Mrs. Hoffman received her bachelor's degree in education from The Ohio State University and began her carrier as a dental hygienist for Drs. Robert and Thomas Theil DDS for 36 years before retiring. She was a longtime member of Beth Abraham Synagogue and Sisterhood. She was preceded in death by her sister, Eileen Karp and dear cousin, Carole Rabinowitz. Mrs. Hoffman is survived by her beloved husband of 58 years, Louis I.; daughters, Jenny Hoffman of Baltimore, Meredith Trabitz of Columbus, Betsy Hoffman of New York; grandchildren, Sam, Evan and Zach; nephew, Paul Ringer and his family; dear cousin, Beverly Louis and many loving cousins in Dayton, Cincinnati and Columbus. Interment was at Beth Abraham Cemetery. Donations may be made to James Cancer Hospital Multiple Myeloma Research Fund #306144, The Hospice of Dayton or Beth Abraham Synagogue in Mrs. Hoffman's memory. The family expresses special gratitude to Dr. Craig Hofmeister for the exceptional care he provided to Mrs. Hoffman.
Dr. Melvin J. Lipton, age 80 of Dayton, passed away July 22. Dr. Lipton was a proud graduate of The Ohio State University Dental School and was a forever Buckeyes fan. He served as a captain in the United States Air Force. He practiced dentistry for almost 50 years. Dr. Lipton was a life-long learner. He received his Eagle Scout honor at age 14, and worked with the Red Cross. In Dayton, Dr. Lipton was active with the Jewish Federation, and served as chair of Jewish Family Service and the Covenant House board. In his later years, he loved to take classes at UD's Osher Lifelong Learning Institute. Dr. Lipton was passionate about running. He loved to run through the woods, especially Aullwood Gardens. Dr. Lipton would also talk about the importance of stretching, demonstrating techniques even while he was in the hospital. Dr. Lipton is survived by his loving wife of 53 years, Judy Rosen Lipton; his beloved dog, Coach; daughter, Hilari (Lori Pike) Lipton; son, Craig Lipton; sisters, Kay (Bob) Weprin, Gerri Cutler; brother Stephen (Mythan) Lipton; many nieces and nephews. Interment was at Tifereth Israel Cemetery, Columbus. Memorial contributions may be made to Richard Solove Research Institute Fund #301352, 1480 W. Lane Ave., Columbus, OH 43221 or The Ohio State University Dental School 1480 W. Lane Ave., Columbus, OH 43221.
To read the complete September 2018 Dayton Jewish Observer, click here.