Obituaries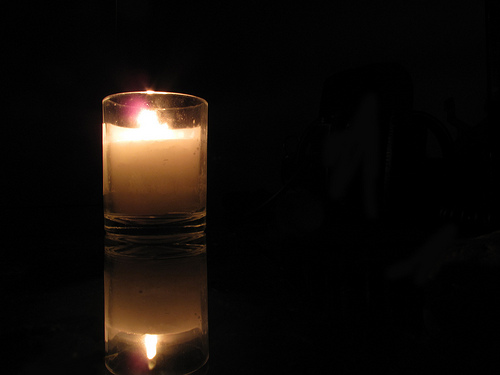 Aileen Marcia Adams, 74, formerly of Dayton, passed away on April 19. She was the beloved mother of Scott Adams (Allison Glatfelter) and Sarah Adams; sister of Helen Leviton (Alan); cherished grandmother of Henry, Charlie and John Adams. Ms. Adams was known for her caring spirit, her ability to have fun in any situation, and for being an amazing grandmother to her three grandsons. Memorial contributions may be made to Team RWB or a charity of your choosing.
Rivka R. Britain, age 70 of Dayton, passed away April 21. Interment was at Beth Jacob Cemetery.
Adam Charles Nelson, age 52 of Barrington, Ill., formerly of Centerville, Ohio, passed away on May 4 after a long battle with cancer. Mr. Nelson was the beloved husband and best friend of Shirley, nee Bonk. Loving father of Lily and Max. Devoted son of Myrna L. Nelson and Ronald (Susan) Nelson. Dear brother of Laura (Matt) Burton. Adored brother-in-law of Carolyn (John) Wagner and Ralph Bonk. Fond stepbrother of Rachel (Heath) Gilbert and Dan Haug. Loving nephew of Sherwin Landerman, Diane Nelson, and Alan Nelson. Proud uncle of Zev, Tova, and Ezri Burton; Ted, Laura, and Julianne Wagner; and Avi, Chava, and Zeke Gilbert. Will be missed by many extended family and friends. Mr. Nelson was an attorney by training but most recently was an associate partner in IBM's Global Data Privacy practice, where he held multiple patents. Interment was at Evergreen Cemetery, Barrington. The family asks that donations be made to Lily and Max's education. Checks should be made payable to Shirley Nelson c/o Merrill Lynch, 510 East 96th Street, Suite 500, Indianapolis, IN 46240.
Lyova Sadikov, age 88 of Dayton, passed away April 25. Interment was at Beth Jacob Cemetery.
Allen Seymour, partner of Renate Frydman, passed away on April 22.
Lawrence Tomchin, age 90 of Naples, Fla. and Beavercreek, passed away April 29. Mr. Tomchin was born in the Bronx, N.Y. on March 26, 1928 to the late Harry and Betty Tomchin. He served in the U.S. Army in Japan during World War II and was the recipient of the Victory Medal. Mr. Tomchin worked hard all his life. Always the consummate businessman, he started his long career at Rex TV and Radio as a clerk. He rose through the ranks and ultimately became the president. Mr. Tomchin retired in 2004 from Rex American Resources Company and then served on the board of directors. He was a longtime member of Temple Israel. Mr. Tomchin was a strong role model and had many friends. Besides his parents, he was preceded in death by his brothers, Milton and Herbert Tomchin, and sister, Evelyn Chudde. Mr. Tomchin is survived by his beloved wife of 30 years, Maureen; sons, Eric (Susan) Tomchin and Jason Tomchin; grandchildren, Emily, Connor, Ashley, and Darren Tomchin; nieces, Carol and Susan Chudde; nephews, Gregory and Kenneth Tomchin; other relatives and many friends. Mr. Tomchin was a mensch and was truly loved by all who knew him. Interment was at Riverview Cemetery. If desired, memorial contributions may be made to Avow Hospice, 1095b Whippoorwill Lane, Naples, FL 34105 or online at avowcares.org.
Joseph O. Weinreich, age 82, of Centerville, passed away May 9 at Bethany Village. Mr. Weinreich was born on March 31, 1936, the only child of the late Arthur and Leona (Oscherwitz) Weinreich. He was a 1954 graduate of Fairview High School and attended The Ohio State University. Duplicate bridge was his passion, often playing five times a week at the Miami Valley Bridge Center. He attained the rank of Gold Life Master in the American Contract Bridge League. He was a member of Temple Israel for many years. Mr. Weinreich is survived by his cousins and Kay Price, his best friend and companion for 21 years. Interment was at Riverview Cemetery. Contributions in Mr. Weinreich's memory may be made to Bethany Village Employee Gratuity Fund, 6430 Inner Mission Way, Centerville, OH 45459 or the charity of your choice.
To read the complete June 2018 Dayton Jewish Observer, click here.