Obituaries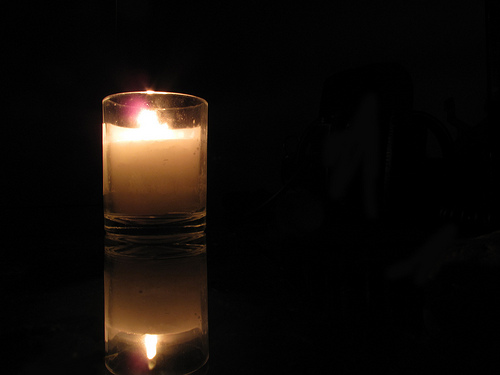 Judith Elaine Felman, a former Daytonian, passed away Nov. 25 at the age of 68. She had been living in San Francisco. She was predeceased by her parents, H. Marvin and Edith Felman. She is survived by her sisters Jyl Lynn Felman and partner Lynne Brandon and Jan Felman Schwartz and husband Harvey Schwartz and nephew Eric Schwartz.
Sanford "Sandy" Fogel, age 77 of Dayton, passed away Nov. 28. Mr. Fogel was the co-owner of Friedman-Fogel Realty for many years and later worked for The Oberer Co. He was preceded in death by his parents, Esther and Max Fogel, and his brother Herb Fogel. He is survived by his children, Joel (Barb) Fogel of Mason, and Meredith (Sam) Ziskin of Columbus; four grandchildren, Jeremy, Brooke, Jack and Max and Emily Fogel. Memorial contributions may be made to Hospice of Dayton or the charity of your choice.
MJ Freeman, born May 1936 in Cleveland to Abraham and Rose (Steinberg) Freeman, died on Nov. 17. He attended school in Cleveland, where he made lifelong friends, was a varsity athlete in both football and track, and developed a love of learning. His academic path led him from Kent State University to Western Reserve University School of Dental Medicine to The University of Pennsylvania School of Graduate Medicine to a residency in oral and maxillofacial surgery at Indiana University School of Dentistry. While at Indiana University, he met and married Bella (Goodman). Together they moved to Dayton, where he practiced oral and maxillofacial surgery for more than 35 years. He served on the staff of Children's Medical Center, Good Samaritan Hospital, Miami Valley Hospital, and St. Elizabeth's Medical Center. He was a mentor for students and residents at those hospitals as well as at Wright State University's medical school and the University of Cincinnati Hospitals. Dr. Freeman led by example, serving terms as president of the Dayton Dental Society, the Ohio Oral and Maxillofacial Society and the Great Lakes Oral and Maxillofacial Society. With pride he retired from the U.S. Naval Reserves as a lieutenant commander after 20 years of service. To Dr. Freeman, happiness was working alongside medical teams that brought their expertise to others in Central America and Israel, or sitting alongside his ROMEO friends in Cleveland and in Dayton. As a proud citizen of Dayton, he enjoyed participating as a member of the Rotary Club of Downtown Dayton, was a longtime supporter of the Dayton Philharmonic Orchestra and The University of Dayton Osher Lifelong Learning Institute. Each organization brought continued friendships and learning. He is survived by his loving wife of 54 years; their three cherished children, Lisa (Brian), Laura (Adam), and Jonathan (Heidi); their grandchildren, Abigail, David, Aden, Ethan and Julia; and a brother, Ralph. Dr. Freeman's family extends gratitude to Dr. Frank Von Maluski and his staff, to the caregivers at Home Instead, to the nurses and staff at Bethany Lutheran Village, and to Hospice of Dayton for their kindness and care. Interment was at Riverview Cemetery. If desired, memorial contributions may be made to the charity of your choice or to the Developmental Pediatrics Department at Dayton Children's Hospital, AH Foundation, One Children's Plaza, Dayton, Ohio, 45404 in Dr. Freeman's memory.
Arlene Furst, age 87, passed away Nov. 24 surrounded by her loving family at Brookdale of Oakwood, where she lived for the last five years. She was born on June 9, 1930 in Brooklyn, N.Y. and resided in the Dayton area since 1955. Mrs. Furst was preceded in death by her husband of 60 years, Rafael Furst in 2012, and her parents, Aaron and Frieda Mark, and sister Gertrude Mark Ogman. She is survived by her children, Gary Furst of Mason, Steven Furst of Portland, and Felice Furst Shane (Michael) of Oakwood; six grandchildren, Pamela Abromowitz (Daniel), Alison Waxler (Blake), Hope Furst, Lindi Shane Vernick (Adam), Allison Shane and Jordan Shane; four great-grandchildren, Ellison, Oliver and Henry Abromowitz, and Sidney Rae Vernick. Mrs. Furst was a lifetime member of Hadassah, B'nai B'rith Women, and a longtime member of Beth Abraham Synagogue. The family thanks the staff at Brookdale Oakwood for providing loving care. Memorial contributions may be made to Beth Abraham Synagogue, Alzheimer's Association Miami Valley or the charity of your choice.
Mary Gutmann passed away peacefully on Nov. 24 at Kobacker House in Columbus. Mrs. Gutmann was preceded in death by her parents, Celia and Sam Tinianow; her beloved husband, Bernie; and brothers, Lewis and Ralph Tinianow. Mrs. Gutmann is survived by her sister, Rose Frank; children, Sandy and Jeff Glassman, Norman and Gracie Gutmann, Jeff Gutmann and Becky Gutmann; her grandchildren, Erin Glassman, Matt and Vicky Glassman, Candace and Manny Holden, Melanie and Michael Emond, Jake and Zack Yablok; her great-grandchildren, Jack, Peyton, Parker, Austin, and Izzy. Mrs. Gutmann was a beautiful, kind, much loved woman to her family and friends. Interment was at New Temple Israel Cemetery in Columbus. Donations are preferred to the Mid-Ohio Food Bank or Kobacker House in her memory.
Joseph B. Hollander, age 70 of Springboro, passed away Nov. 27. Mr. Hollander was a graduate of Fairview High School and the University of Cincinnati Business School. He was a partner of Hollander Industries and later founded Materials Management of Ohio. A lifelong member of Beth Jacob Congregation, Mr. Hollander enjoyed cars, anything mechanical, golf, his poker game, and trips to Las Vegas and other destinations. He was preceded in death by his parents, Irvin and Mary Hollander and his beloved son, Ian Hollander. He is survived by his loving wife, Dr. Barbara Hollander, sister-in-law and brother-in-law Lori and Mark Goldner, and nephew Joshua Goldner. Interment was at Beth Jacob Cemetery. Memorial contributions may be made to the Victoria Theatre Association, Daybreak or the charity of your choice.
Hilda H. Jacobs, age 93 of West Carrollton, passed away Dec. 17. Interment was at David's Cemetery.
Gerald "Jerry" Jacobson passed away unexpectedly but peacefully on Nov. 24 while visiting family in Columbus. Born in Dayton on March 12, 1932, Mr. Jacobson joined his parents, Max and Ida (Jenefsky) Jacobson, and older brother Ralph. Mr. Jacobson was especially close to the large and close-knit Jenefsky family, where his beloved mother, Ida, was one of 14 children of Meyer and Tillie (Bromolt) Jenefsky, and Mr. Jacobson one of 29 first cousins. In his youth, Mr. Jacobson developed a lifelong passion for the comic character Snoopy from Peanuts, the Indianapolis 500, World War II airplanes, chocolate, and tennis. He organized a regular weekly tennis league at age 46 and played in it for more than 30 years, into his late 70s. After graduating from Fairview High School and the University of Cincinnati, Mr. Jacobson, while in the army, went on a blind date with Helen Teres, who quickly became the love of his life. Married in June 1958, they enjoyed 59 wonderful years together, raising two sons, Jeff and Dan. Family vacations were often learning experiences; the family's visits to museums and historic sites unlocked in both boys a thirst for learning and created important memories that last to this day. Both boys credit a large measure of their successes in life to his unfailing and enthusiastic support of all their educational endeavors. After his army service, Mr. Jacobson as a young newlywed became a CPA. Several years later he founded his own firm, Jacobson & Walton, in partnership with the late Carl Walton and ably assisted by Aggie Taylor. Over the next 40 years he was in turn a corporate CFO, then had his own consulting business, and finally worked for Montgomery County Government as finance manager for the Domestic Relations Court. His accounting acumen helped the court to find millions of dollars of previously untapped funding for children and families in need. Mr. Jacobson was devoted to his synagogue, Beth Abraham, which had been founded by a small group that included his grandfather, Meyer Jenefsky. The synagogue was a cornerstone of his entire life, from his childhood worshipping as part of a congregation that included most of his large extended family, to bringing up his own children there, to his service as president for two terms. Throughout his life, Mr. Jacobson was a faithful weekly congregant, and over the last 20 years often chanted the week's Haftorah (especially his Bar Mitzvah portion, Terumah, which he tried to do every year). In later years, he and his wife travelled often to Denver and Columbus to enjoy spending time with their sons and families. Mr. Jacobson always took great pride in his grandchildren, sharing news of their activities and accomplishments. Just this year, Mr. and Mrs. Jacobson moved to Denver to be closer to son Dan and his family. They began a new chapter in their lives which tragically proved much too short, with both passing away within the past four-and-a-half months. Mr. Jacobson showed such great love and devotion to his wife throughout their 60 years together that he truly exemplified the Yiddish word mensch. Mr. Jacobson is survived by his children, Jeff and Dr. Dan (Bev); and grandchildren, Alex, Olivia, and Max. In addition, he is survived by sisters-in-law Sandra (Alan) Katz, Flora Russ, and Ina Jacobson; five nieces and their families, and several of his first cousins. He was predeceased by his wife, Helen; parents, Max and Ida Jacobson; grandparents Meyer and Tillie Jenefsky and Harry and Bluma Jacobson; brother, Ralph; and 32 aunts and uncles. Interment was at Beth Abraham Cemetery. Memorial contributions may be made to Beth Abraham Synagogue or the Jewish National Fund in Mr. Jacobson's memory.
Sonna R. Tuck, age 84, of Dayton, passed away Nov. 26. She was preceded in death by her parents, Lewis and Esther Cohen, and her brother Carl Cohen. After graduating from Fairview High School she worked at WPAFB. The Korean War had just started and she chose a 2nd Lieutenant from Boston. They enjoyed 64 years of marriage. Mrs. Tuck is survived by her husband, Harvey; two daughters, Cindy (Ron) Pulliam and Vicki (John) Buford; four grandsons, Ryan, Danny, Sam and Carl. They thought the world of their Nana for her pies, her warmth, her teaching, and understanding of their needs. She is also survived by close family, nieces, nephews and dear friends whom she loved. Twelve years ago due to wet macular degeneration, Mrs. Tuck lost her eyesight. She never looked at what she couldn't do, but at what she could do. She was as beautiful on the inside as she was on the outside. Memorial contributions may be made to Goodwill or Hospice of Dayton.
To read the complete January 2018 Dayton Jewish Observer, click here.