Talk about guts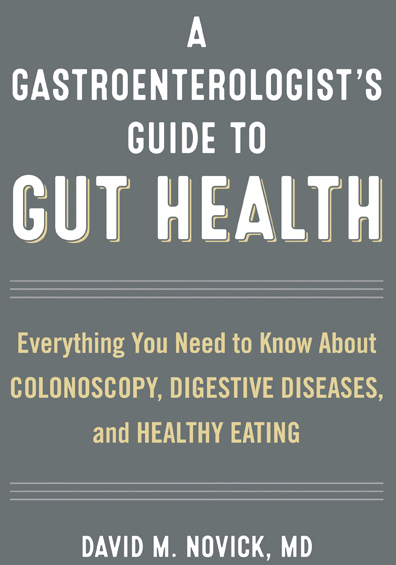 By Marc Katz, Special To The Dayton Jewish Observer
As you might expect, a book entitled A Gastroenterologist's Guide to Gut Health: Everything You Need to Know About Colonoscopy, Digestive Diseases, and Healthy Eating, lends itself to some bathroom humor.
Even Dr. David Novick, the author of the book, initially leaned toward a comic presentation.
"In the beginning," Novick says, "I started writing a book about humorous anecdotes that came out in the course of practicing gastroenterology."
But as a physician, he says, one must be very careful when using humor.
"It's often said that the best humor in that setting is making fun of yourself. I can joke about my being a little behind schedule all the time. But, uh, it is potentially serious business."
Novick, who has practiced in Dayton for more than 25 years, will talk about his book on Dec. 5 as part of the JCC Cultural Arts & Book Fest, in partnership with Jewish Family Services.
Bring all of your colonoscopy jokes, but be prepared to discuss the seriousness of the digestive system as well.
In one anecdote he incorporates in Gut Health, Novick tells of the woman who had a colonoscopy, and polyps were found.
"She was advised to follow up in five years," Novick says. "When she came back, it was eight years later. Her family doctor had found some blood in her stool.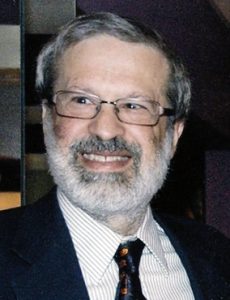 "I told her, 'We sent you a letter three years ago to come in for your next colonoscopy.' She said, 'Oh, I got the letters. I just didn't want to drink that (bowel prep) stuff.'"
The patient now had cancer. "Fortunately, she went to surgery and it was removed and she did very well," Novick says. "But it was a pretty close call. When we give recommendations, they should be taken seriously."
It may sound funny to talk about irritable bowel syndrome, but Novick says that's the second largest reason after the common cold for people to miss work in the United States. It's thought to impact 10 to 15 percent of the adult population.
Worse, colon cancer is the number three cancer in terms of frequency and death among men and women in the U.S., Novick says. "Even with 15 years of colon cancer screening, we're still getting more than 50,000 people dying of colon cancer every year, many of which are preventable," he says, through screening.
He wrote the book to give people a reference that was up to date, easy to read, and understandable, covering the most important problems he sees in his practice.
Novick says many books on the market promote alternative diets, and Internet junkies can run into misinformation without knowing.
To help with terminology, Novick provides a glossary in the back of the book. He even has a chapter on how to prepare to visit the doctor.
As for some people's reluctance to address issues of constipation or diarrhea, Novick understands they may be embarrassed to discuss it, even with a physician.
"People may not want to talk about it much, but certainly the numbers of certain disorders are extremely high."
The JCC's Cultural Arts & Book Fest in partnership with Jewish Family Services presents Dr. David Novick at 7 p.m. on Tuesday, Dec. 5 at the Boonshoft CJCE, 525 Versailles Dr., Centerville. Tickets are $5 in advance, $8 at the door and are available at jewishdayton.org, by calling 610-1555, or the evening of the event.
To read the complete December 2017 Dayton Jewish Observer, click here.