1st place Religion News Association award for Observer editor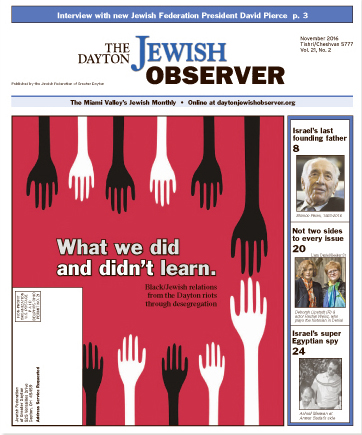 Dayton Jewish Observer Editor and Publisher Marshall Weiss received Religion News Association's 2017 Cassels Award for Excellence in Religion Reporting at Small Newspapers, on Sept. 9 in Nashville at RNA's annual conference.
Weiss received the award for his three-part series, Black/Jewish relations from the Dayton riots through desegregation, which appeared in the September, October, and November 2016 issues. RNA is the journalism association for religion writers in news media.
The award marks the fifth first-place honor for Observer articles written in 2016, along with two from the American Jewish Press Association and two from the Ohio Society of Professional Journalists. The Observer is published by the Jewish Federation of Greater Dayton.
To read the complete October 2017 Dayton Jewish Observer, click here.