Memories of Jewish agricultural colonies in New Jersey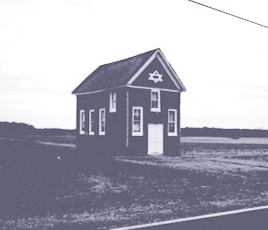 By Jackie Fishman
In the July Jewish Observer, there was a mention of the Jewish farm colonies established in New Jersey beginning in the 1890s by German Jewish philanthropist Baron Maurice de Hirsch (From the editor's desk).
I grew up in Rosenhayn, N.J., a Baron de Hirsch colony established in 1898, one of the settlements for Jews leaving Europe because of the pogroms. There were several colonies in that area of South Jersey: Rosenhayn, Norma, Alliance, Brotmanville, Carmel — and by the time I was born in 1926, these communities had begun to have a diversified population, and there were very few Jewish farmers by the time I was living elsewhere (1940), although my parents still had a poultry farm for many, many years.
My father not only was a successful farmer but appraised farms for the Federal Land Bank as a second wave of Jewish farm settlers came into the Vineland area and started a new life on poultry farms there (World War II, 1940s).
My father and his family were settlers of the early Rosenhayn colony. His father, Jacob Klein, was a rabbi. While many of the early settlers tried farming, they found it was hard work and had limited success. Factories moved into these early colonies and men and women worked at tailoring and sewing trades, became shopkeepers, and found other jobs, and, in Rosenhayn, Italian immigrants soon settled in and were excellent farmers; the Jews of Rosenhayn were butchers, bakers, shop keepers, and ran summer hotels.
My husband's grandparents first lived next door to mine in Rosenhayn. His grandfather was a butcher, and later, his father was a butcher in Carmel.
The sons and daughters of these early settlers went on to college and became doctors, lawyers, judges, teachers, professors, businessmen and women, and were productive citizens.
Education was highly valued by the Jewish people. Rosenhayn built a hall where a Prof. Mounier resided, and he taught classes in English, citizenship, American history, civics, as well as some agriculture. My father told me they had debating teams and invited other colonies to participate.
And like many small Jewish towns, Rosenhayn had two shuls, half a block apart, both struggling to exist, by the time I was a child there.
Years later, in 1952, my husband — a resident in internal medicine at Jewish Hospital in Philadelphia — was approached by a doctor about going to Woodbine, N.J., a town serving a large area that had no doctor. We stayed for seven years, where Harold delivered babies, handled industrial accidents, and all kinds of other medical problems.
Woodbine was one of the early Baron de Hirsch colonies, and it had an agricultural college. The college was later purchased by the state, and when we lived there, the Jewish farms still existed. However, school was closed on Rosh Hashanah and Yom Kippur, even though the population was not mainly Jewish. The teachers were Jewish, and the pool of substitutes also.
Several years ago, a friend sent me a doctoral thesis by a young woman who had assessed the Jewish agricultural colonies of South Jersey and Argentina. Her conclusion was that they were not successful: there were few Jewish farmers in any of them now. I wrote to her and said, as my father had so often remarked, "They were beyond successful!" And he would proudly point to the young men and women, doctors, lawyers, judges, teachers…"
Jackie Fishman lives in Springboro.
To read the complete August 2016 Dayton Jewish Observer,click here.