Back to basics – a new series
Jewish Family Education with Candace R. Kwiatek, The Dayton Jewish Observer
In Sydney Taylor's 1950s All-of-a-Kind Family children's novels, the Jewish family resembles an urban version of the Waltons or the Cleavers from Leave it to Beaver: all are traditionally nuclear, generally patriarchal with breadwinner fathers and homemaker mothers, and moderately religious.
However, these romanticized images of the 20th-century family are highly inaccurate mythologies, explains Stephanie Coontz in her book, The Way We Never Were: American Families and the Nostalgia Trap.
Rabbi Kerry Olitzky and Paul Golin, authors of How to Raise Jewish Children…Even When You're Not Jewish Yourself concur: "The definition of a 'Jewish family' has changed forever. It is no longer (and really never was) two white, heterosexual, married, born-Jewish parents with children."
Never uniform, today's Jewish families are more varied than ever. We can't assume those raising Jewish children have Jewish parents and grandparents or strong Jewish backgrounds.
In growing numbers, modern parents include Jews by choice and non-Jews, as well as non-Jewish grandparents and relatives.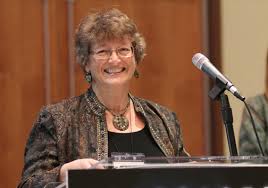 Families include parents who are single, cohabiting, married, divorced, remarried, and same-gender, while older parents and grandparents-as-parents are not atypical. Dual career families are the norm, while extended families living nearby are not.
These days, American Jewish identity is more likely to be about living an ethical and moral life, engaging in social action, or satisfying intellectual curiosity than about Jewish law or ritual (Pew Research, A closer look at Jewish identity in Israel and the U.S. by Michael Lipka, 2016).
In the book Jewish Megatrends: Charting the Course of the American Jewish Community, Rabbi Sid Schwarz describes this emerging "new American Jew" as "covenantal," motivated by the ethical and moral tradition of Judaism, the values it brought to civilization, and its mandate to contribute positively to the world.
All of this is to illustrate that, despite the ever-changing configurations of Jewish families and notions of what defines Jewish identity, menschlichkeit — exhibiting the qualities of morality, integrity, dignity, and honor — remains central to living Jewishly and to being a better human being.
So how do we instill this quality of menschlichkeit, and the broader notion of Jewish identity, into our children and grandchildren?
Prepare to be a role model. Because the single biggest influence on a child is his or her parents, Jewish identity and menschlichkeit begin with the parent.
The Talmud teaches, "What the child says in the street is his father's words or his mother's (BT 56b)."
Modern psychologists concur, noting that parental role modeling influences our children beginning in infancy. While you can (and will) learn and grow alongside your child; consider preparing Jewishly even before your new family member arrives. Here are some approaches to consider.
Discover your own Jewish identity. Begin by identifying what you believe, enjoy and appreciate about Judaism.
What has the most meaning for you? Cultural traditions of food or folklore? Values addressing the environment or Israel? Ritual practices like Shabbat or blessings?
Stories are often a doorway to personal identity. My husband's Oma (grandmother) escaped from Germany in the 1930s with a recipe for bereshis, her town's traditional Shabbat bread.
Well into her 80s, Oma kneaded and braided a loaf each Friday for her Cincinnati family, sprinkling it with poppy seeds from a repurposed jam jar.
I inherited that jar, which I never allow to go empty, making sure Oma's poppy seeds are always on our Shabbat bereshis.
Shabbat, family, memory, tradition, food all are part of my Jewish identity. What's your story?
Engage in Jewish learning. It's never too late to begin. The famous Rabbi Akiva began studying at the age of 40.
Each week, find a favorite Jewish website and discover one new Jewish fact or idea. Read a Jewish book in your favorite genre each month. Join a class or book club.
"Parents — not synagogues, schools, camps, teachers, coaches, rabbis, or friends — transmit Jewish identity," writes Doron Kornbluth in Raising Kids to Love Being Jewish. "If we want our kids to see that Judaism is relevant for adults and not just kids, they have to see us engaged in Jewish learning."
Start a Jewish tradition. Use a cloth tablecloth or light Shabbat candles for Friday's dinner, even if it's just pizza. Donate to a Jewish charity on your birthday or special occasions. Put up a mezuzah. Each month, try out a new Jewish ethnic recipe. Start small with something you enjoy and find ways to grow regularly.
Improve your ethical eye. In The Good Parent, Rabbi Lawrence Keleman notes that "If we want to raise ethical children, we have no choice but to work on developing our (own) character." There's no better time to start than now.
Jewish identity and menschlichkeit begin with parents, but they needn't be traditional, scholarly or perfect.
The best qualities of role models are ongoing interest, enthusiasm, and a willingness to learn. As Kornbluth encourages, "By choosing one or two small (and enjoyable!) baby steps, you can have a major impact on your family's Jewish future."
Literature to share
Raising Kids to Love Being Jewish by Doron Kornbluth. This is the best introduction to Jewish parenting for today's families that I have read. Limited to a few basic themes, its practical advice and useful strategies are illustrated by fascinating anecdotes. A quick read, this guide is sure to become a favored resource. Highly recommended, especially for new Jewish parents.
Hidden by Loic Dauvillier, Marc Lizano and Greg Salsedo. In this award-winning graphic novel, a grandmother shares her recollections of life during the German occupation of France with her little granddaughter. Engagingly illustrated and simply told for a grade-school audience, this volume is a gentle introduction to the Holocaust as well as themes of discrimination, caring, heroism, ethics, and risk.
No Better Time: The Brief, Remarkable Life of Danny Lewin, the Genius Who Transformed the Internet by Molly Knight Raskin. He was a Denver native, an officer in Israel's elite counterterrorist unit Sayeret Matkal, an MIT genius, a theoretical mathematician, the Einstein of the Internet, a struggling businessman, and both the hero and likely the first casualty at the hands of terrorists on 9/11. Danny Lewin's biography is both a personal story and an historical documentary about the transformation of the Internet into a multimedia forum that impacts every aspect of our lives. A must-read.
To read the complete June 2016 Dayton Jewish Observer, click here.