Obituaries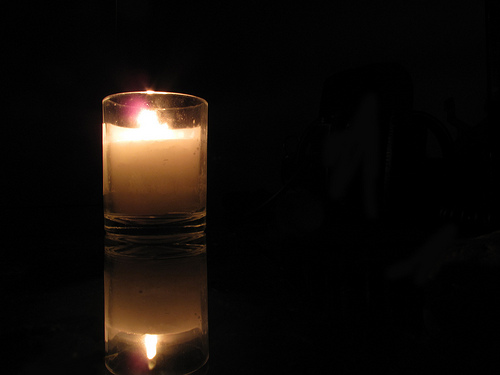 Elliot David Burick, age 76, passed away Feb. 25 in Redding, Calif. Mr. Burick was a graduate of Fairview High School in Dayton, University of Wisconsin, and The Ohio State University Law School. He practiced law for 50 years in California. He was preceded in death by his grandparents, Rabbi Samuel and Lillian Burick, Philip and Elizabeth Kravitz, and his parents, Marvin and Janet Burick. Mr. Burick is survived by his son and daughter-in-law Steven Robert and Melissa Burick, granddaughter Allura Burick, all of Murrieta, Calif., sister Dr. Joyce Burick Swarzman of Tampa, Fla., aunt, Dr. Ellen Kravitz of Los Angeles, and numerous cousins. Interment was at Beth Abraham Cemetery. Memorial contributions may be made to Beth Abraham Synagogue in his memory.
Barbara Jo (Fromm) Lotney, age 77, of Dayton, died Feb. 25. She was born on Sept. 10, 1938, in Louisville, Ky. She is survived by her husband of 53 years, Kenneth; son, Karlyn Isaac, of San Francisco; sister, Anita Fromm, of Bangkok, Thailand; and countless friends and other family members. She is preceded in death by her parents, Theodor and Rose Fromm. Mrs. Lotney was an exceptionally loving, friendly and warm person. She was a wonderful art teacher in the Dayton Public School system for more than 30 years. Mrs. Lotney was a woman of fantastic humor and enormous compassion. She was a powerful activist and ally for LGBT causes, particularly Parents and Friends of Lesbian & Gays (PFLAG-Dayton), which she cofounded in 1983. Interment was at Riverview Cemetery. Online memories and condolences may be left for the family at karlyn.lotney@gmail.com. A scholarship fund through PFLAG Dayton is being established in Mrs. Lotney's name, with memorial contributions directed to daytonpflag@yahoo.com, or PFLAG Dayton, PO Box 3721, Dayton, OH 45401-3721. Attn.: The Barbara J. Lotney Scholarship Fund.
Marc S. Lynn, age 97, of Encinitas, Calif., formerly of Dayton, passed away Feb. 26. Mr. Lynn was a co-founder of Aluminum Materials Inc., was a longtime member of Beth Abraham Synagogue, and was very active with B'nai B'rith and the B'nai B'rith Bowling League throughout the years. He was preceded in death by his beloved wife, Mildred "Millie," and son, Howard. Mr. Lynn is survived by his sons and daughters-in-law, David and Eileen Lynn of Dallas, Texas, Barry and Debbie Lynn of San Marcos, Calif.; daughter-in-law Ruth Sniderman of Columbus; grandchildren, Melissa (Andy) Pomerantz, Michelle (Steve) Lynn-Sachs, Ashley (Kostas) Kavayiotidis, Zack (Andrea) Lynn, Brittani (Jon) Gurwitt, Annie Lynn and Julie Lynn; eight great-grandchildren; many nieces, nephews, other relatives and friends. Interment was at Beth Abraham Cemetery. Memorial contributions may be made to Seacrest Village, 211 Saxony Rd., Encinitas, CA 92024, Attn. Melanie or online at seacrestvillage.org.
Sue Phillips, born Barbara Sue Davis on Aug. 2, 1939 deep in the heart of Texas, passed away March 19. She was preceded in death by her husband of many years, Stanley, her sister Billie (Charles) Huston, and her parents Lucy and Hiram Davis. She is survived by four sons, Steve (Marsha) Jenkins of Columbus and their children, Deanna, Sean and Kyle Ryan; Scott (Lura) Jenkins of Centerville and their sons Christopher and Thomas; Douglas Phillips of Pittsburgh; and Daniel (Sarah) Phillips of Monroe. In life, she enjoyed taking care of her family, reading and participating in book clubs, watching tennis, UD basketball, and Ohio State football, and was proud to have graduated magna cum laude from Wright State University. Interment was in Mt. Pleasant, Texas. The family requests donations be made to The Noble Circle Project.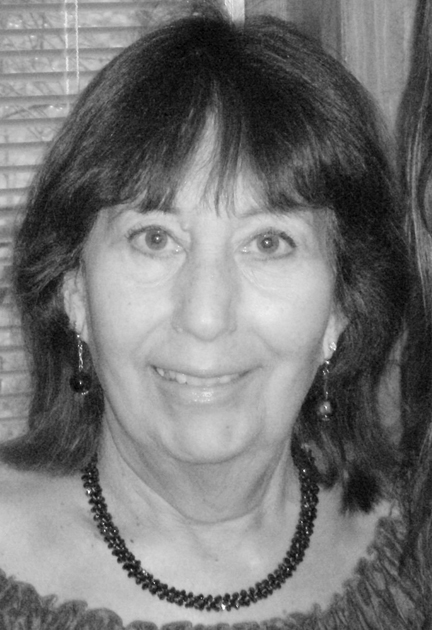 Bryna J. Weiner, age 72 of Clayton, passed away peacefully at home on Feb. 20. Mrs. Weiner was born in Pittsburgh to the late Ethel and Herbert Jones. She is survived by her loving husband of 46 years, Robert Weiner, her twin daughters, Jessica and Julie Weiner; her brother, Bernard Nadel; brother-in-law Dr. Jerry Weiner; sister-in-law Maida Knox; numerous nieces and nephews. Mrs. Weiner taught kindergarten in the Northmont School District for more than 30 years, displayed an exceptional work ethic, and left behind many friends and acquaintances. Recently, Mrs. Weiner had been teaching jewelry-making classes at Clayton's recreation center. Memorial contributions may be made to the charity of your choice.
To read the complete April 2016 Dayton Jewish Observer, click here.