Obituaries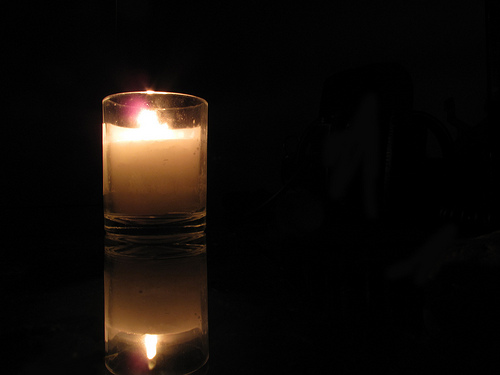 Edna Flagel, of Naples, Fla. passed away Jan. 29 at the age of 102. Her devoted husband of 74 years, David, predeceased her just a few months before reaching 100. Clearly the longevity of both Mr. and Mrs. Flagel comes to the forefront because of the relatively high numbers, but it is the quality of life both enjoyed that is even more amazing. Rarely do you find a couple where both were relatively healthy their entire lives, enabling them to enjoy their time, and their passion, of sharing a loving family and so many friends. Mrs. Flagel was also predeceased by her parents, a sister, and three brothers. She is survived by two sons, Bertram and Gerald (Barbara). A third son, Richard (Marlene), passed away in December. Also surviving are eight grandchildren. A ninth grandchild, David A., of North Port, passed away in September. Fourteen great-grandchildren and two great-great grandchildren also survive. Born in Dayton on Sept. 4, 1913, Mrs. Flagel graduated from Parker High School and then attended The Ohio State University. She lived in Dayton until moving with her husband to Boca Raton in the late 1970s and then to Naples in 1991 where son, Gerald, and family were living. Mrs. Flagel volunteered for various community organizations. Perhaps her outstanding contribution was using her musical talent, specifically playing classical music on the piano. Besides performing at recitals, Mrs. Flagel served for many years as "the accompanist for visiting musicians" to the Dayton area. Next to that was Mrs. Flagel's strong influence over her three sons to both play and appreciate music.
Frances Marwil, age 76, formerly of Dayton, passed away Jan. 28 in Oklahoma City, Okla., where she had been living for the last 11 years. While in Dayton, Mrs. Marwil was an active member of Beth Abraham Synagogue, working in the office, preparing Shabbat meals, and serving on the Chevra Kadisha. At her new congregation in Oklahoma City, she assumed many of these same roles, along with running the gift shop. Mrs. Marwil was an avid gardener and was active with several mental health organizations in the Dayton area. She was preceded in death by her beloved daughter, Jennifer Marwil Cohen. Mrs. Marwil is survived by her loving husband of 52 years, William B. Marwil; her two sons, Joshua Marwil and Jeremy (Suzanne) Marwil; four grandchildren, Gabriella and Ethan Cohen, Max and Jonah Marwil; three brothers, David (Anita) Lieberman, Gary (Linda) Lieberman and Irwin (Margie of blessed memory) Lieberman; nieces and nephews, Stephen, Scott, Ronald, Rachel, Sarah, Laura and Mark Lieberman. Memorial contributions may be made to the charity of your choice.
Alvin L. Phinick passed away Feb. 2 of esophageal cancer at Viera Hospital in Viera, Fla. Born in Cleveland, Mr. Phinick moved to Dayton in 1959 with his family to manage a furniture department in a store called Fame. A few years later, he worked as a partner in a wholesale furniture company called Crest Custom Products. The last adventure was Mattress Factory Outlet, which he owned for many years before he retired. Mr. Phinick would have been married to his beloved wife, Eileen, for 63 years on March 1. He was the beloved father of Karen, Susan and Jim, and grandfather to Michael, Rachael, Wesley, Aaron and Jackie. He was so proud to be the great-grandfather to twins Zack and Asher, Riley, Aaron, Isaiah and Kennedy. Mr. Phinick loved to garden and fish with his friends. He was so proud of his tomatoes from Dayton and his wonderful herb garden. He enjoyed playing poker with his Dayton buddies. He loved to travel and his favorite trip was the couple's cruise to Alaska. In 1951, Mr. Phinick served in the Army and played the saxophone in Special Services, traveling all over Europe. The couple were snowbirds for 10 years before becoming permanent residents in a 55+ community in Viera to be close to family. Mr. Phinick loved living there, and enjoyed being the host for the Romeo's breakfast club. Memorial contributions may be made to the American Cancer Society or the charity of your choice.
Ruth Scheuer, age 88 of Dayton, passed away Jan. 27 at her residence. Mrs. Scheuer was a pediatric nurse, social worker, a longtime volunteer with CASA, and a member of Beth Abraham Synagogue. She is survived by her beloved husband of 61 years, Fred G.; her children and their spouses, Edna and Gerald Willis of Florida, Eliot and Marylyn Scheuer of Wisconsin, Elaine and Matt Arnovitz of Dayton; grandchildren, Stephen and Michael Arnovitz, Jason and Elisheva Scheuer. Interment was at Beth Abraham Cemetery. If desired, memorial contributions may be made to the charity of your choice in Mrs. Scheuer's memory.
To read the complete March 2016 Dayton Jewish Observer, click here.