Jewish Family Services unveils three-year strategic plan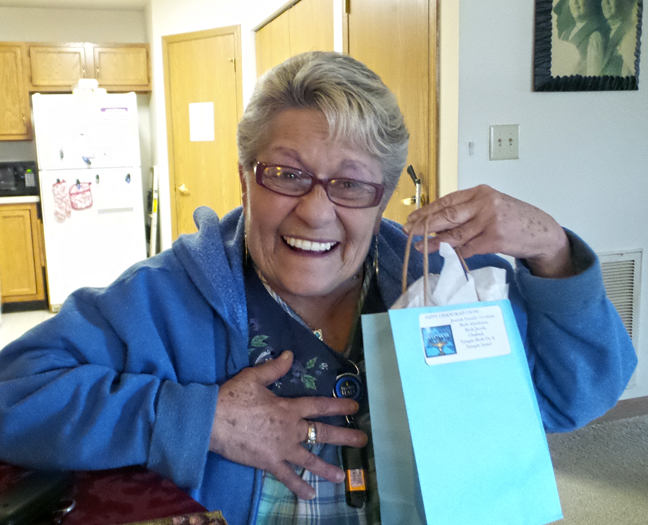 By Marshall Weiss, The Dayton Jewish Observer
At its meeting on Jan. 20, the board of the Jewish Federation approved Jewish Family Services' three-year strategic plan, which aims to meet newly-identified needs in the Dayton Jewish community.
Specifics of the plan — which grew out of a community survey and conversations with stakeholders last summer — call for engaging community members of all ages and backgrounds, creating more awareness of JFS programs and services, and identifying additional sources of revenue for the social service arm of the Jewish Federation.
"Our recent past has been geared toward the senior population," said Helene Gordon, immediate past chair of JFS. Gordon served on the JFS Strategic Task Force with Co-Chairs Maryann Bernstein and JFS Chair Wendi Pavlofsky.
Gordon said the survey results made them aware of programs and services adults would like to see, to help them raise their children, for example.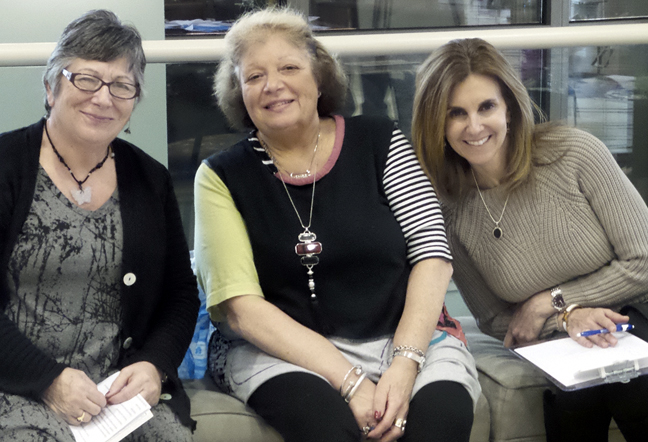 "A lot of people perceive us as senior services, but we have younger families and younger individuals taking advantage of our services," said JFS Director Tara Feiner. "Not a lot, not as many as seniors, but they can take advantage of us."
Feiner said JFS will roll out its plan in three phases.
"The first phase is really about engaging the community," she said, "JFS as a family affair. We'll educate the community about what services we have."
Pavlofsky said that when she saw the results of the survey, she was surprised to learn that even members of the JFS board weren't aware of JFS programs and services they could tap into.
"How are we here, and somebody doesn't even know that when their parent passes away, JFS could help with some of the overwhelming issues," Pavlofsky said.
Gordon said JFS wants the community to know that "even though we might not have a drug program or an alcohol dependency program, our Jewish Family Services can direct you, and help you get the help that these families need."
Feiner said JFS will expand its programming to include more educational speakers, referrals, and partnerships with other area social service agencies.
"I say we are small and mighty," Feiner said. "We can get a lot done, but it doesn't make sense for us to recreate the wheel when we can leverage community resources."
She cites Family Services Association, Catholic Social Services, Graceworks, and Artemis as examples.
"We've got all of these programs that we can tap into for education so people are aware of the issues," Feiner said.
Feiner hopes that if JFS educates members of the Jewish community about its services before a personal crisis hits, they'll make JFS their first call.
"It's about people feeling comfortable coming to us first, based on trust," Gordon said. "Sometimes people are more comfortable starting with familiar people."
Feiner also received several requests from younger families to focus on bullying, technology, and LGBTQ issues.
"We can bring in speakers to do things through a Jewish lens, and then you know where to go, or you feel comfortable saying, 'they (JFS) are willing to talk about this, they can connect us somewhere else.'"
Concierge service
A unique component to the plan — for the Jewish and general communities here — will be the addition of a JFS concierge service in 2017.
Currently, JFS offers case management and information and referral. A concierge service provides an extra step, making the actual arrangements, for a fee.
"Some people want the help of someone else — 'Just take care of all of it, you make the phone calls, you arrange the services, just tell us what we owe,'" Feiner said.
She said the survey indicated that respondents want JFS to take care of the phone calls to link them to housekeeping, shopping, and additional transportation beyond doctors' appointments.
Some JFS agencies across the country offer concierge services, and Feiner is consulting with them to learn how to bring it to Dayton.
"Concierge services can ease the stress of caregivers, whether they are close or far away," said JFS Strategic Plan Task Force Member Maryann Bernstein. "It is the reassurance that someone is there when you can't be."
Feiner anticipated that the JFS staffing and budget for 2016 will remain the same as in 2015; changes to the 2017 budget will be based on rolling out the new concierge program.
By 2017, JFS will also offer resources for those in the Jewish community seeking employment.
Other components of the plan include expanding current JFS initiatives: engaging young families through volunteer projects, and more intergenerational programs to bring those of all ages together.
One way JFS will pull these together will be to host an annual Mitzvah Day beginning in 2017, with participation from local Jewish community organizations.
"When we do the Dayton Children's Neonatal Intensive Care Unit collection project Jan. 31 at the Boonshoft CJCE, stuffing bags for NICU, we're purposely saying bring the children," Feiner said. "They can make the cards and decorate the bags."
Jewish Federation CEO Cathy Gardner said the JFS Strategic Plan was the second step in the Federation's revisioning of the direction and future for JFS.
"Step one was recognizing that we weren't in sync with the needs of our community completely," Gardner said. "Step three will be prioritization of the plan and its implementation."
The JFS Strategic Plan Task Force also included Bonnie Parish, executive director of Dayton's Family Service Association and former assistant director of JFS in Columbus; and Lee Sherman, president/CEO of the Association of Jewish Family & Children's Agencies.
From Jan. 1 through Nov. 30, 2015, JFS serviced 190 clients. Feiner said approximately 60 percent of its case-management clients are Jewish.
Sherman described the Dayton JFS plan to build new services as a "smart approach — taking on only what's needed and only in areas where they can excel."
"Our reputation in the non-Jewish community for taking care of our own people is phenomenal," Gordon said. "And that's how we're admired: through the spread of our goodness and kindness, through the services we offer."
From Jan. 1 through Nov. 30, 2015, JFS serviced 190 clients. Feiner said approximately 60 percent of its case-management clients are Jewish.
Feiner added that JFS doesn't just serve the Jewish community.
"Rather, through the lens of Jewish values, JFS serves the greater Dayton community and is committed to continuing to provide great services, grounded in our values."
JFS case management
• Advocacy for Medicaid, Social Security, insurance, etc.
• Assessing living arrangements
• Friendly Visiting companionship
• Telephone reassurance for those who live alone, both routine and during emergency weather situations.
• Transportation services
• Specific assistance for those in need
• Counseling referrals to Family Services
Additional JFS services
• Volunteer opportunities for Friendly Visiting, phone calls
• Recreational programs for Active Adults, speakers related to health and wellness
• Bereavement group
• Information and referral to social and material services
For more information, call JFS at 610-1555.
To read the complete March 2016 Dayton Jewish Observer, click here.