Obituaries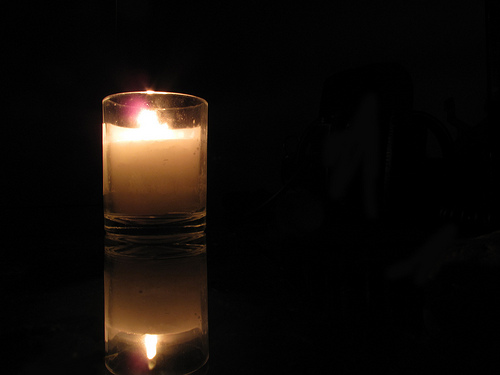 Clara "Candy" Davidson, age 86, passed away Nov. 2. Mrs. Davidson was preceded in death by her husband, Dr. David Davidson; parents, Morris and Sarah Abromowitz; daughter, Elaine Nemzer; brothers Martin (beloved sister-in-law Shirley D. Abromowitz) and Leonard (Shirley) Abromowitz. She is survived by daughters, Julia (Philip) Weinerman, Miriam (David) Portman; sons, Michael (Martha) Davidson, Elliot (Natasha) Davidson and Steven (Esther) Davidson. Her grandchildren are: Elaine's children, David, Louis (Florence), Sarah (Yakov), and Rachel (Oren); Julia's children, David (Daniella), Rachel (Ben), Rebecca (Raanan), Sarah (Noah) and Debbie (Josh); Michael's children, Arin (Ryan), David (Allie), Jeff (Joey) and Jonathan (Emily); Elliot's children, Davora (Kurt), Zachary, Hallie and Gregory; Steven's children, Joshua, Daniel and Arielle; and Miriam's children, Jacob, Aaron, Noah and Rebecca; as well as 23 great-grandchildren; and brother, Dr. Herman (Joyce) Abromowitz. Mrs. Davidson graduated from Xenia Central High School and The Ohio State University, where she met her beloved husband, David. They had six children together as she worked as a social worker for the Dayton Public Schools. Mrs. Davidson was very active in Jewish causes. She and her husband were founders of Hillel Academy Day School and officers with Beth Jacob Congregation. She was an amazing inspiration for her six children, 37 grandchildren and their spouses, and 23 great grandchildren (with two more on the way), and numerous nieces and nephews. Interment was at Beth Jacob Cemetery in Dayton. Memorial contributions may be made to Columbus Torah Academy or Beth Jacob Congregation, 7020 N. Main St., Dayton, 45415.
Bernard Gutmann, 94, passed away peacefully Nov. 7 surrounded by his family at Zusman House in Columbus. Mr. Gutmann was born in Germany to Ida and Selli Gutmann. At the age of 16, he immigrated to the U.S. sponsored by his great uncle. He attended night school to finish his education while working in a shoe factory and saving money to help his family escape Germany. Mr. Gutmann served in Patton's Third Army on the European front during the Normandy campaign, narrowly escaping death more than a few times. He was the ultimate workaholic, filled with determination and drive. Mr. Gutmann never forgot where he came from and was grateful for his achievements in all facets of his life. He had a brilliant mind and natural common sense which led to his success in his professional and family life. He deeply loved his family as they loved him. Mr. Gutmann worked his way up in the shoe industry beginning in a factory in Cincinnati putting labels in shoes. He traveled the ranks as a shoe store manager and then a district manager. He became prominent and highly respected in the shoe industry as president and founder of CanMart Shoe Ltd. in Canada and then as EVP of merchandising at Shoe Corp of America. He went on to become president of BeeGee Shoe Company. After retirement, he volunteered at SCORE, but missed working, so he formed T-Shirts and Uniforms by Bernie. He operated his business until two months before his death. He was a great storyteller and well versed on current events. Mr. Gutmann had many friends and colleagues. He was a devoted family man and loved his family unconditionally. He was proud of the life he lived and not a day went by that he didn't talk about how lucky he was to find the love of his life, Mary, with whom he shared 68 wonderful years of marriage. Mr. Gutmann was preceded in death by his parents and his brother, Max Gutmann. Mr. Gutmann is survived by his loving wife and best friend, Mary; their four children, Sandy (Jeff) Glassman, Norman (Gracie) Gutmann, Jeffrey Gutmann and Becky Gutmann; sisters-in-law, Rose Frank and Darlene Gutmann Marlowe; grandchildren, Erin Glassman, Matthew (fiancé Vicky Zhou) Glassman, Candi and Manny Holden, Melanie (fiancé Michael Emond) Gutmann, Jake and Zack Yablok, five great-grandchildren and many nieces, nephews, and friends. Interment was at Temple Israel Cemetery, Columbus. The family requests donations to Zusman House at Wexner Heritage Village, 1151 College Ave., Columbus, OH 43209 or the charity of your choice.
Lisa R. Jennings (Mayerson), age 73 of Kettering, passed away peacefully Oct. 29 at The Oaks of West Kettering. Her daughter and Hospice were at her bedside. She is survived by her daughter and son-in-law, Staci and Garrison Harris; her two grandsons, Joshua and Noah, who meant the world to her; her sister and brother-in-law Sondra and Richard Martin; and her nieces and nephew, Alison Cowan, Stephanie Lipscomb, and Todd Martin and their families. Interment was at Beth Jacob Cemetery. Memorial contributions may be made to Beth Jacob Congregation or Kindred at Home Hospice.
Arnold Levinstein, age 93, passed away peacefully Oct. 10 in Mission Viejo, Calif., where he was a patient at Soleil Senior Living for the last five months of his life. He was the son of the late Fanny and Michael Levinstein of Columbus. Mr. Levinstein had a wonderful, full life with the love of his life, Rozanne, having recently celebrated 60 years of marriage. They moved to California after having lived in Boca Raton for 25 years. When Mr. Levinstein became ill, their son Tom moved them to California, where he visited them daily. Mr. Levinstein is survived by two sons, Thomas (Susan) of Aliso Viejo, Calif., and Richard of Pepper Pike, Ohio; grandchildren, Jaclyn (Scott) Heller, Lindsey Levinstein, Adam, Daniel and Hannah Levinstein; and two great-grandchildren, Aiden and Danielle Heller, as well as his twin sister, Rosalyn (Ro) of Boulder, Colo. (formerly of Dayton) and many devoted nieces and nephews. Mr. Levinstein had a close relationship with his two sons and spoke to them daily to discuss sports, especially golf, which was the best gift for him when they came to visit, and no matter what the weather was, they played together. Mr. Levinstein was a member of Zeta Beta Tau and was captain of his tennis team while at The Ohio State University. He had an outgoing personality and will be missed by his family and many friends.
Sylvia Mandel Linsker, age 90, passed away Oct. 25. Mrs. Linsker was a beloved wife, mother, sister, aunt, great- and great-great aunt. Mrs. Linsker was preceded in death by parents Karl Mandel and Ruth Mandel, husband of 59 years Gene, sisters Pauline Scott and Ruth Mandel, and brother Bruce Mandel (Barbara). She is survived by son Jeffrey (Myra), many nieces, nephews, great and great-great nieces and nephews, and special friends Jane and Gary Hochstein, and Harriet and Don Klass. Mrs. Linsker was a devoted volunteer for the Jewish Community Center, the City of Kettering, and other groups and organizations, as well as an amazing baker and cook, and a loving, caring friend to all who knew and loved her. She was also a devoted pet parent to many rescued dogs and cats. Donations are requested to the Jewish Community Center or Hospice of Dayton, who lovingly cared for Mrs. Linsker in the last weeks of her life.
Elaine J. Mayerson, 85, of Kettering, passed away peacefully on Nov. 7. Born in Denver in 1930, Mrs. Mayerson moved with her parents to Dayton, where she attended Fairview High School and became a member of Temple Israel. She then went on to receive a bachelor of arts degree from The Ohio State University, majoring in English. In 1953, Elaine married Dr. Melvin Mayerson and worked alongside him in his orthodontic practice before starting a family. Mrs. Mayerson was an active member of the Dayton Dental Auxiliary and a volunteer in special education at Charles L. Loos School. She was a passionate philatelist, avid gardener, loved to play golf and travel, and made new friends wherever she went. Mrs. Mayerson was preceded in death by her parents, Jessica and Sam R. Gordon, and her aunt, Evelyn Flaxer. She is survived by her beloved husband of 62 years, Dr. Melvin Mayerson, daughter and son-in-law, Mandy and Ezra Riber, son, Lloyd Mayerson, grandchildren Lilly and Sam Riber, and many nieces, nephews, and cousins. The family would like to express their heartfelt thanks to the staff members of Walnut Creek, Hospice of Dayton, and Home Instead for the wonderful care they gave Mrs. Mayerson. Interment was at Riverview Cemetery. Memorial contributions may be made to Hospice of Dayton, Temple Israel, or the charity of your choice.
Charna Slonim Weisman. Born May 31, 1924 to Marx and Flora Slonim, Mrs. Weisman grew up in Brooklyn, N.Y. She attended Public School 152, graduated from Erasmus Hall High School, and completed her B.A. in fine arts and architecture in three years at Cornell University (Class of 1945). As the night-editor for the Cornell Daily Sun newspaper, she was notified about the Pearl Harbor attack and published the story before it appeared in The New York Times. Mrs. Weisman married Philip A. Weisman in 1945, and lived in Dayton for 60 years, moving to Charlton, Mass., after Mr. Weisman's passing in 2012. She was a friend to many and reached out to neighbors to build close communities wherever she lived. In addition to raising a family and supporting her husband for 68 years, Mrs. Weisman was actively involved in many community activities, including Woman's Literary Club, American Field Service Committee, Girl Scouts, Cub Scouts, Community Chest, Dayton Art Institute, Montgomery County Medical Society Auxiliary, Philharmonic Kinder Orchestra, Harrison Township Committee, Temple Israel Sisterhood, McFarlane Middle School PTO, and training and showing her champion husky, Mikuhrov. She was a consummate cook, enjoyed entertaining, and was a skilled knitter. Mrs. Weisman died on Nov. 6 surrounded by children, grandchildren, grand dogs, and a serenade. She is survived by her children: Cathy and son-in-law Sam Topal of Northampton, Mass., James Weisman and daughter-in-law Felicity Tuttle of Winchester, Mass., Thomas and daughter-in-law Mary Ann Weisman of Lunenburg, Mass.; seven grandchildren: Simone, Rachel, Claire, Katherine, Alexandra, Kara, and Emma; and six great-grandchildren: Rowen, Sasha, Jacob, Zachary, Ender, and Ari; and by sister Diane Cline, and brother Alan Slonim. Donations may be made to your favorite charity or to The Friendship Fund c/o The Dayton Foundation, 2100 Kettering Tower, Dayton, OH 45423-1395. The Friendship Fund, established by Dr. Philip and Charna Weisman, awards scholarships to high school seniors in the Dayton area who contribute to harmonious race relations.
To read the complete December 2015 Dayton Jewish Observer, click here.