Obituaries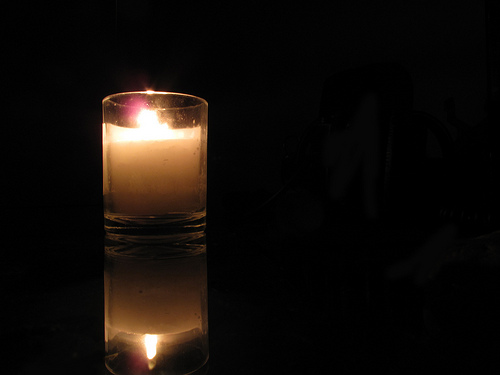 Jacob "Jack" Bomstein, a Holocaust survivor born in Poland, passed away at the age of 90 on Sept. 3. Mr. Bomstein is survived by his loving wife, Bernice. He was the devoted father of Moritz, Jeff and Rick; grandfather of Scott Crist, Jessica and husband Jason Trieb, Jason Bomstein and Amber Bomstein; great-grandfather of Benjamin and Stella Trieb and Simone Crist. Mr. Bomstein was married to Bernice for 63 years and was a member of Beth Jacob Synagogue for more than 60 years. Interment was at Beth Jacob Cemetery. Memorial contributions may be made to Hospice of Dayton.
Jonathan David Ezekiel, born in 1952, formerly of Derwood Md., died Sept. 8 of a heart attack in Yellow Springs. He is survived by mother, Bernice Ezekiel Brant of Dayton; son, Edward of Atlanta; sister, Judith of Yellow Springs; niece and nephew Clara and Eizo Lang-Ezekiel; and a large network of loving cousins. He was preceded in death by father, Herbert; and brother, Michael. Mr. Ezekiel graduated from Colonel White High School and Yale University, and did graduate work at George Washington University. He applied his brilliant and rigorous mind to everything he did. He worked as a researcher and an editor in the publishing industry for years, including work on the criminalization of the mentally ill. He was an avid walker and a prolific poet.
Lorraine Kobel passed away Sept. 2. She is survived by her daughters, Debbie Feldman (Bruce) and Fran Tannenbaum (Jordan); grandchildren, Amy Knopf (Gary), Michael Tannenbaum, Rebecca Miller (Cody), Jason Feldman, David Tannenbaum; and great-grandchildren Ava and Blake Knopf. She was preceded in death by her husband of 62 years, Marvin Kobel. Mrs. Kobel was born in New Haven, Conn. and met and married Marvin in New York City. They lived for more than 40 years in Washington, D.C., where she greatly enjoyed the sights and sounds of the nation's capital. A devoted mother, grandmother, and great-grandmother, her greatest joy was her family. She will be dearly missed by all who knew her. Interment was at Beth Jacob Cemetery. Memorial contributions may be made to the charity of your choice.
Harry Schrager, age 74, passed away Aug. 23. Mr. Schrager was proceeded in death by his parents, Oscar and Sylvia Schrager. Mr. Schrager was retired from WHIO Channel 7 as an engineer and loved his job and co-workers. He is survived by many cousins, his beloved dog, Hershey, and his "little brother" Michael Cohen. Mr. Schrager was a voice actor for many years and was an active member in the community with volunteer work and was previously a Big Brother with Big Brothers and Big Sisters. Mr. Schrager was a veteran of the U.S. Army and was stationed in Germany during Vietnam. Interment was at Riverview Cemetery. Donations may be made in his name to Friends of Deeds Point Dog Park at Fifth Third Bank locations, Dayton Children's, or SICSA.
To read the complete October 2017 Dayton Jewish Observer, click here.