Obituaries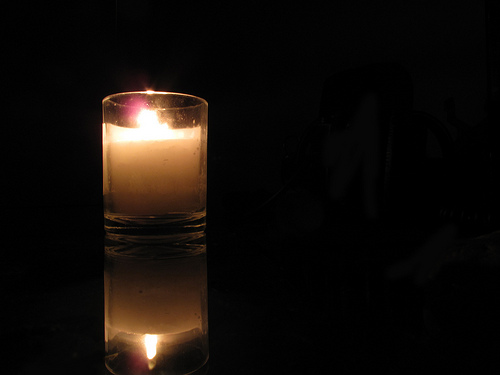 Robert N. Friedman, 88. Our friend, our mentor, our Dad, slipped away on Jan. 21 in Potomac, Md. Longtime residents of Dayton, Dad and Mom fled the sleet and snow for the sun and tranquility of their adopted home of Naples, Fla. He was predeceased by only seven weeks by his childhood sweetheart and wife of 66 years, Irene Friedman. Dad was relieved to be honorably discharged from the U.S. Army to begin his career as a real estate developer in Dayton and Columbus. He had a love of life, food and wine that took him to many parts of the world, but the place he loved best was home. He leaves a legacy of love of family, humor and kindness to his three loving daughters, Joy Isaacson (Howard, Joshua and Ari), Robin Uhrig (Gary, Drew [Christi]), Ben and Lindsey, Merily Friedman (Joni and Robert Fisher), and three great-grandchildren, Carter, Cameron and Sydney. Not to be left out, is his canine companion, Sunshine, whom he dearly loved. Interment was at Riverview Cemetery. Contributions may be made to your favorite charity.
Alan Bruce Rittner, age 59, beloved son, brother, uncle and cousin, died Jan. 18, in Angier, N.C. A Dayton native, Mr. Rittner graduated from Meadowdale High School and Sinclair Community College's nursing program. He worked at Grandview and Good Samaritan Hospitals, the latter as an operating room nurse. He finished his nursing career as an operating room shift supervisor for WakeMed Cary Hospital in Cary, N.C. He was preceded in death by his parents, Conrad and Jeanne Rittner. Mr. Rittner is survived by his sister, Robbin Rittner- (Stewart) Heir; brother David (Becky) Rittner; nieces Kelly Heir and Jessica (Akash) Sharma; numerous cousins, as well as adopted family members. Arrangements are pending. Contributions may be made to the charity of your choice.
Fred E. Sokol (Ephraim Shklovsky), 87 of Dayton, died quietly in his home on Jan. 16 after a long illness. Mr. Sokol was born in Petah Tikvah, Israel on July 4, 1929 and came to the United States in 1950 after fighting as a member of the Irgun in the Israeli War of Independence in 1948. He was the youngest son of a family of six children. Mr. Sokol owned and managed a retail furniture business for more than 25 years. He lived in Dayton for the last 67 years. Mr. Sokol had a sharp wit and read incessantly. He was always the epitome of a host, and opened his doors to many guests throughout the years, holding classes and family gatherings in his home. He would enthrall his guests with his stories of battles and with his humorous imitations of family members and deceased world dictators. Though English was not his first language, he always managed to insert a pun or two in every conversation. By far, his most passionate interest was in ensuring the future of the state of Israel, and he was an ardent Zionist all of his life. He leaves a large extended family in Israel. Mr. Sokol was married to Ruth Eckman Sokol for 48 years before she predeceased him in 2000. Mr. Sokol remarried in 2001 to his wife of 16 years, Miriam Karp Sokol. He was the father of four children, Barry D. Sokol (deceased in 1982), Ronn A. Sokol and his wife Leslie Cantor Sokol (Cincinnati), Dan Z. Sokol and wife Michele Skale Sokol (Dayton), and Dr. Karen A. Sokol-Sills and her husband Dr. Lester B. Sills (Hastings-on-Hudson, N.Y.). Mr. Sokol was the very proud grandfather of six grandchildren: David Sokol and his wife Joanna Pinker Sokol (New York), Barry Sokol (Columbus), Leonard Sokol (Cincinnati), Lauren Sokol Hanono and her husband Avi Hanono (San Diego), Raphaela Sills and Jonah Sills (Hastings-on-Hudson, N.Y.), and one great-grandchild, Liam Hanono (San Diego). Mr. Sokol will be interred in the family cemetery in Petah Tikvah, Israel.
Sylvan L. Weinberg, M.D., age 93, of Dayton, passed away Jan. 17. Dr. Weinberg was born on Flag Day, June 14, 1923, in Nashville, Tenn. to immigrants Beatrice Weinberg from Latvia and Abraham Weinberg of Poland. The family moved to Dayton in 1932 and he graduated valedictorian of his class at Fairview High School in 1941, played on the varsity tennis team, and won a citywide essay contest two years in a row. Dr. Weinberg attended Northwestern University as an undergraduate and then completed his medical residency and fellowship in cardiology at Northwestern Medical School. His internship, medical residency and fellowship in cardiology were at Michael Reese Hospital in Chicago. He went on to serve in the U.S. Army and was deployed to Korea in 1950 as a captain in an army MASH unit on the front lines until the end of the Korean war. At Northwestern, Dr. Weinberg met his future wife, Joan, through a blind date arranged by mutual friends in Dayton. They were married for 58 years until her passing in May 2014. They shared a love of science. Dr. Weinberg is survived by his daughter, Leslie D. Weinberg; son, Andrew L. Weinberg; and granddaughters Paige Weinberg and Hannah Weinberg. At Good Samaritan Hospital, where he served as chief of staff for over 30 years, he also founded the first coronary care unit in Ohio. He directed the Wright State University fellowship program from 1980 to 1989, and headed a private group cardiology practice until he retired in 2000. A past president of the American College of Cardiology and the American College of Chest Physicians, he was Editor-in-Chief of ACELL, an international educational journal on tape of contemporary cardiovascular medicine and surgery from 1985 until his retirement. He was recognized as "the voice of cardiology" for two decades, travelling around the world and interviewing the world's leaders in cardiology. Dr. Weinberg was the founding editor of the American Heart Hospital Journal, Heart & Lung Journal, and of Dayton Medicine magazine. He also was associate editor of the AMA Archives of Internal Medicine, the ACC Review Journal and served on numerous editorial boards, including the Journal of the American College of Cardiology, CHEST, Clinical Cardiology and Heart Journal. He made more than 230 invited speaking appearances on six continents. He also was author of two books of essays, An Epitaph for Merlin and Perhaps for Medicine and The Golden Age of Medical Science & The Dark Age of Healthcare Delivery. In 2009, a medical library was established in his name for his many years of service at Good Samaritan Hospital. He was a longstanding member of Moraine Country Club and the Moraine Society. Dr. Weinberg's final months were spent at Arlington Pointe Rehab and Nursing Facility in Middletown, where he was beloved by everyone. His final word was the name of his beloved wife, Joan. Contributions may be made in Dr. Sylvan Weinberg's name to The Heart Institute of Dayton.
To read the complete February 2017 Dayton Jewish Observer, click here.