'The Jews hate us,' Riverside pastor says from pulpit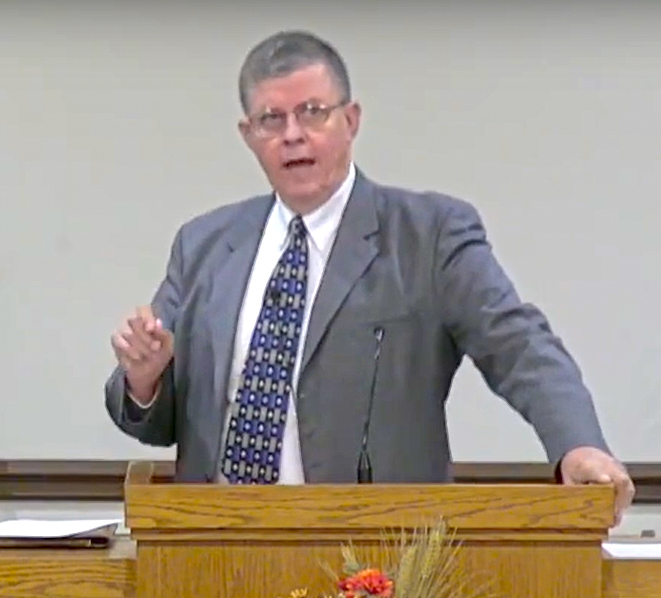 American Jewish Committee: 'This type of incendiary language makes Jews less safe'
By Marshall Weiss, The Dayton Jewish Observer
Ten minutes into his Sunday, Nov. 27 morning sermon at Anchor Baptist Church in Riverside, the congregation's pastor, Mike Elliott, told churchgoers, "The Jews hate us. You do know that, right? They hate Christians."
Pointing at his congregation, he continued, "You are against everything they have, since they think we're against their God when we're actually for it."
Anchor Baptist Church, which Elliott founded in 2005, distributes videos of its sermons via YouTube.
"Since they don't believe that (Jesus Christ is their messiah), they think we are at odds with them."
Elliott made these pronouncements after telling his congregation, "I'm all for the Jew, man," and that "If you look over at Israel, you see everybody who goes against that nation usually get tore up."
Citing God's blessing to the Jewish people in Genesis 12:3, Elliott added, "If you want to end the wars on this planet, what you need to do is turn all your armies over to Israel, let Israel have total control of the whole thing, and there will be peace on earth."
To conclude that portion of his sermon, he said, "Israel is what it is today because the United States got involved in helping them get there, but they just hate us for some reason."
The Observer asked Elliott if he stood by his words from the Nov. 27 sermon. He said he was "for the Jewish nation 100 percent," but insisted that the Christian Bible says that the Jews hate Christians.
"Yes, you get it in the New Testament," he said. When asked how he could square what he described as his love of the Jewish nation with his statement from the pulpit that the Jews hate Christians, Elliott said, "Because religion. Religion. It has to do with religion. It has nothing to do with a person. It has to do with religion. Religion were at odds because of Jesus Christ. There's an issue in what we believe as far as religion goes. That is going to be where the rubber meets the road, or the roughness is. I believe in Jesus Christ as your messiah, but I believe he's mine too. He's my savior. If you don't believe that, there's going to be an issue there between what you believe as a religion and what I believe. The rub would come right there."
Justin Kirschner, regional director of the American Jewish Committee's Cincinnati office, said the pastor's language from the pulpit on Nov. 27 was "incendiary."
"While we appreciate the pastor's affection for the Jewish people and support for the State of Israel, we wish he would be more careful and not say outrageous things like 'Jews hate Christians,'" Kirschner told The Observer.
AJC is a global Jewish advocacy organization with a long history of building interreligious relations.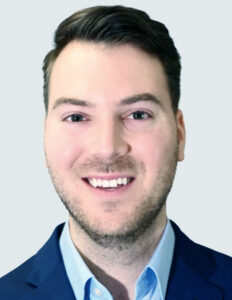 "It is not true that 'Jews hate Christians.' The overwhelming majority of the Jewish people respect Christians as fellow members of an Abrahamic religion and, more importantly, as fellow human beings created in the image of God," Kirschner said.
"Equally important, it is dangerous, particularly at this moment of resurgent antisemitism, to generalize or stereotype Jews. This type of incendiary language makes Jews less safe and feeds preexisting bias that can lead to violence."
Kirschner said the pastor's contradictory views about Jews are in line with a strain of antisemitism called "philosemitism."
AJC defines philosemitism as a disproportionate focus on Jews, which, even if positive, "may hint at underlying prejudice, if not nefarious intent."
"In his belief that our faiths are at war with one another, this individual is standing alone in the wilderness," Kirschner said of the pastor. "The reality is that our faiths have decades of friendship amid their challenges, but we're working together for a more just and more unified community and society."
In his interview with The Observer, the pastor said he didn't know why his statement that "the Jews hate Christians" could be understood as antisemitic.
"I just don't understand that. That's insane," Elliott said. "I do not hate Jews. I love the Jewish nation."
Kirschner said he hoped the pastor might be able to lean into "the challenges of his words" and find a way to build bridges with the Jewish community.
"I hope this is a learning opportunity where we can further deepen our relationship that seems to have a sense of misunderstanding at its heart, at least in this situation."
Under the doctrine heading of Anchor Baptist Church's What We Believe page at its website, it states, "We hold the Biblical position along with the Reformers that the Roman Catholic Church is the great whore of Revelation 17, and are against the falsehoods taught in the major seminaries across the country: the lies of higher and lower criticism of the word of God."
Elliott told The Observer he was born and raised a Roman Catholic.