Obituaries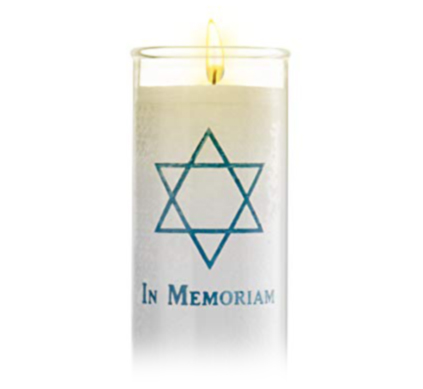 Joseph S. Bettman, 92 of Dayton, devoted husband of 67 years to Elaine, passed away on Dec. 17 after a brief illness. Joe, as he was known to everyone — unless they knew him as "Mr. B," "Doc Bettman," "Dad," "Grandpa," "Zeyde" or "Papa Joe" (anything but "late for dinner") — was born in Cincinnati on June 14, 1929 to the late Jacob and Pasha Bettman on the cusp of the Great Depression. This informed so much of his modesty and mindset throughout his life, always reading dinner menus "from right to left" (so that he could order the lesser expensive meal, rather than splurging), and always considering the less fortunate.
Joe graduated from Walnut Hills High School in Cincinnati, before graduating from the Cincinnati College of Pharmacy (now the UC James L. Winkle College of Pharmacy) in 1951. He served his country in the Army during the Korean War, serving as the pharmacist-in-charge of the military hospital in Heidelberg, Germany. After returning from service, he married Elaine and moved to Dayton, where Joe bought his first pharmacy, on Cincinnati Street, which was eventually closed to make way as the interstate highway system (I-75) came through. The next store was in the Miracle Lane Shopping Center, where it remained for the next 30-plus years, before another final move to Catalpa Drive. He finally retired and sold the business at the tender young age of 83 after serving the community for over 56 years, and through the third and fourth generations of many families. Throughout his retirement, he and Elaine were still often recognized and stopped throughout the community with gracious memories and thank yous from the generations of customers they served.
Joe's passion for serving went well beyond the professional capacity. Joe was an inspirational leader, volunteer, and donor to countless organizations, charities and causes — a true giant and icon of philanthropy and leadership in both the Jewish and general community, in Dayton and beyond. He served as president of the Jewish Federation of Greater Dayton; chairman of the United Jewish Campaign, Covenant House, Jewish Community Center, Operation Exodus (the campaign to resettle Jewish refugees from the former Soviet Union), and headed up countless other committees and boards within the Jewish community.
But serving the Jewish community was not enough. In exemplary demonstration of the Jewish concept of tikun olam, or repair of the world, organizations throughout the area have benefited from Joe's involvement. Along with dear friend Sister Dorothy Kammerer, Joe co-founded and then served as the first board president of The House of Bread, with the belief that "no one deserves to go hungry," and now serving hot, nutritious meals seven days a week to those in need. The name House of Bread itself was suggested by Joe, a direct translation of the Hebrew Beit Lechem, which itself is the root of the name of the city of Bethlehem, the birthplace of Jesus — what better inspiration for an organization founded by a Catholic nun and a Jewish businessman, appropriately melding two great religious traditions to serve the entire community!! With Joe's financial support, Sister Dorothy went on to found The Other Place — now named Homefull — serving Dayton's homeless population.
Joe and Elaine's involvement with and chairing of the boards of Building Bridges, The George Foster Home, Artemis Center, and involvement with Children's Hospital, Care House, NCCJ and many more have likewise contributed to the success of so many other organizations. They have both been involved their entire lives with the cause of social justice, from the civil rights movement in the '60s to the desegregation of schools in the '70s to financial support for numerous causes to this day. Throughout his life, he received numerous honors and rewards from myriad organizations he served, including United Jewish Communities Young Leadership Awards, the Jewish Federation of Greater Dayton's Presidents Award, and the Humanitarian Award from the National Council of Community and Justice.
In 2016, in recognition of his exemplary professional and philanthropic service to the community, Reach Out Clinic of Dayton, which works to expand healthcare availability to the underserved, dedicated the Bettman Charitable Pharmacy in his honor. The mission of Bettman's Charitable is to provide pharmaceutical assistance to the uninsured/underinsured population of Montgomery County.
But beyond any professional or philanthropic endeavor, Joe's greatest joy and pride lay in his family, which includes Elaine, his wife of 67 years; five children, Melissa (Tim) Sweeny of Dayton; Randi (David) Fuchsman, formerly of Dayton and now Houston; Marc (Patti) Bettman of Dayton; Jay (Mary) Bettman of Cincinnati; and Todd (Jean) Bettman of Dayton. Two foster children, Michael (Michelle) Strapko and Pam Strapko Ashwall. Twelve grandchildren, Dan (Janese) Sweeny, Brian (Stacey) Sweeny, Lauren Sweeny and fiancé Kyle; Alex Fuchsman, Jessica Fuchsman and Jack Fuchsman; Jacob Bettman and Amanda (Nick) Yount; Jonah (Isa) Bettman and Kelsey Bettman; Michael Bettman and Jeremy Bettman. And six great-grandchildren, Leyton, Parker and Lily; Warren and Jasper; and the newest addition, Sophie, who was able to meet her great-grandfather before he passed.
And no memorial for Joe would be complete without mentioning his love of singing. As a young man, he joined the choir at Cincinnati's Lexington Avenue Synagogue, now Adath Israel Congregation. Through every chapter of his life, Joe continued singing. His venue-encompassing bass was heard on the bimas (stages) at all of Dayton's synagogues and at Covenant House, with cantorial solos at community events, with congregational choirs, and with the Dayton Jewish Chorale.
Many words have been used to describe Joe Bettman. Kind. Caring. Compassionate. Generous. Gentle Soul. Giant. Icon. But none describes him better than the Yiddish word mensch, meaning a person of integrity and honor, and the Hebrew word tzadik, meaning righteous one. He truly represented the very best aspects of both words.
Interment was at the Temple Beth Or section of David's Cemetery. The family kindly requests donations to any of Joe's favorite charities, including Jewish Federation of Greater Dayton, House of Bread, Care House, Artemis, Reach Out Clinic or a deserving charity of your choosing. His memory will be a blessing and his soul never forgotten.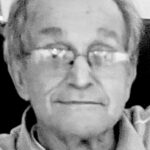 Roger Barry Himmell, 90 of Dayton, died on Dec. 5. The son of Julia and Benjamin Himmell, he was born on May 6, 1931 in New York and grew up in Mount Vernon, N.Y. A graduate of the Cheshire Academy and the University of Pennsylvania, he was a CPA in private practice until 2019. An avid bridge player throughout his life, he attained the rank of Bronze Life Master and was very active in the Bridge Club of Dayton. A piano player since the age of 5, he played the piano daily and performed with and supported the Dayton Chamber Music Society. He was preceded in death by daughter Michelle (died 2016) and is loved and will be missed by his surviving family: wife Vivienne, daughters Amy, Catherine (Michael), as well as grandchildren Ian, Aidan, Max and Emily, and his brother Lewis (Rhoda) Himmell. Donations can be made to autismnj.org in his name.
The brightest star in the universe, my darling wife, has ceased to shine. Gertrude Wolff Kahn, age 96, left her large loving family on Nov. 20 after a marriage made in heaven to Robert Kahn for 75 years. Out of their love affair, Gertrude bore three lovely children who as adults and through marriage presented us with seven grandchildren and now five lovely great-grandchildren. Children: Ronald Kahn (Mary), Susan Rapoport, Karen Weiss (Ira); grandchildren: Brennan Kahn, Cameron Kahn (fiancée Andrea), Sam Rapoport (Lisa), Jenna Halperin (Eden), Aliza Lambert (Ben), Adam, Weiss (Gillian) and Emily Rapoport; and great-grandchildren: Jonah, Max, Lily, Noa, and Jack. Born April 29, 1925 in Neustadt, Germany, she cheated Hitler's murderous designs by being rescued via a children's transport to England with her older sister Ilse. They were reunited with her parents Frederick and Hedwig Loeb Wolff, and during World War II emigrated to America, settling in Lawrence, Mass. She supported her parents by babysitting and other odd jobs and graduated high school in nearby Andover. After working at a factory retail store and as nanny for a family in Richmond, Va., she met U.S. Army Private Robert Kahn at a USO dance, which led to their marriage Sept. 7, 1947. They lived in Dayton, where Bob worked for the T-2 Intelligence of the War Department. Gert worked at downtown Elder and Johnston and next at Thal's ladies clothing store. They joined Temple Israel and made many friends. Gertrude liked working at Elder-Beerman stores, while having a wonderful social life with dinner parties at their home on Castano Drive. Now and then, Gert and Bob took many wonderful trips, not only to National Parks, but also across Europe, and many cruises to the Caribbean. Finally, they went on an extended safari to Kenya, Tanzania, and Morocco. Gertrude made friends easily and had a charming personality, which acted like a magnet to everyone she came in contact with. She was a passionate tennis and mah jongg player. She had a heart of gold when it came to charitable causes and good deeds. This included befriending and settling Russian immigrants in Dayton. She knitted and crocheted countless scarves, mittens, and gloves for the needy at local shelters on behalf of Temple Israel of which she was a member for 74 years. Additionally, she loved the outdoors and created beautiful gardens with a variety of flowers to attract hummingbirds and butterflies. With all her exemplary attributes, she always had time for her wonderful family for whom she baked her much-loved and fought-over Chanukah cookies. She will be remembered by her extended family for the unselfish dedication, love, and kindness, which is emulated by her children, grandchildren, and great-grandchildren to make this a better world. The family would like to acknowledge the incredible care from Lincoln Park, Home Instead caregivers, and ProMedica Hospice nurses. Interment was at Riverview Cemetery. Contributions may be made to Temple Israel (130 Riverside Drive, Dayton, OH 45405) or the Jewish Federation of Greater Dayton Holocaust Remembrance Fund (525 Versailles Drive, Dayton, OH 45459).
Alaine "Sis" Office passed away Dec. 17 at 91 years young. Sis was an unforgettable woman who imprinted on the many relationships she cherished with family and friends her caring ways, good humor, curiosity of people, and love of life. She was an avid enthusiast of gardening and the arts. She left this world a better place. Sis was a loving and devoted wife, mother, grandmother, and great-grandmother. She and her husband, Phil, were married for 70 (shy six days) happy years. She will be missed by her family: sister Judy Cohn, daughter Judy, sons Jim (Jan Tremaine) and Peter (Allyson Haut); grandchildren Lauren (Robert Tykoski), Kate (Michael McCorry), John Scheineson, Emma and Charlotte Office, and great-grandchildren Liam and Carly Tykoski, Maxwell and Willa McCorry; numerous cousins, and other dear relatives. Interment at Riverview Cemetery. Please remember Sis through contributions to Dayton Children's Hospital or the Jewish Federation of Greater Dayton. A memorial will take place at a later date.
Dr. Eve Monica Wolf, "Evie," beloved mother and psychologist, died on Nov. 20 at the age of 66 in her room at Brookdale Oakwood, where she was affectionately cared for in the final years of her life. Eve was preceded in death by her parents, Arien Wolf and Dr. Elizabeth Baker Wolf Corman, her sister Winifred "Wendy" Wolf, and her husband, Randal Knight. She will be dearly missed and is survived by her two beloved children, Arien and Sarah Wolf-Knight, and siblings, Dr. Douglas Wolf and Christina Wolf Dobbs. Eve was born on Nov. 5, 1955 in Cleveland to parents, Dr. Elizabeth Baker Wolf Corman and Arien Wolf and raised in Huntington, W.Va. She was a person of immense resilience, having lost both her father and sister in a car accident as a pre-teen. She graduated as valedictorian from Huntington High School and went on to graduate from Duke University, after which she obtained her Ph.D. in psychology from Kent State University. She was a beloved professor on the faculty of Wright State University School of Professional Psychology, where she eventually rose to the role of associate dean for academic affairs before her retirement in 2013. Eve lived her life with a profound sense of contentment. She liked to start each day with a run. She took comfort in her faith and was an active member of the Dayton Jewish community. Never an unkind word to say about anyone, she cared deeply for those around her, especially her devoted husband of 33 years, Randy, her two children, and her ever loyal cats: Mae, Tom, Maya, Oscar and Wiener. After a decade-long decline as the result of fronto-temporal dementia, Eve succumbed to the unsympathetic disease, which she faced each moment with impossible grace and candor, without ever ceasing to instill light in each person she encountered along the way. Memorial donations can be made to The Association for Fronto-Temporal Dementia online at https://www.theaftd.org/support-aftds-mission/ or mailed to AFTD, 2700 Horizon Drive, Suite 120, King of Prussia, PA 19406.
Hannah E. Goldwasser Zappin, affectionately known as "Sugar" to her grandchildren and friends, passed away Nov. 25 at Brookdale of Oakwood assisted living at the age of 97. She was born in Atlanta to Mary and Joseph Goldwasser. She met her husband, Raymond Zappin, while he was in the Army and stationed in Atlanta. They were married on May 23, 1945. Hannah volunteered at Good Samaritan Hospital for 40 years and served on the board of The Samaritan Health Foundation. She was also a lifelong member of Hadassah and was active with the Beth Abraham Sisterhood. She was a wonderful wife and mother. She loved her children, grandchildren, and great-grandchildren with all of her heart. Sugar will be missed by her children, Joanne (Guy) and Richard; grandchildren, Hillary, Katie (Steven), Stephanie (Marc), Joe (Nikki) and Andrew; great-grandchildren, Ethan, Elijah, Addison, Hallie and Colston. She was preceded in death by her husband, Raymond, and son Denny. She will always be remembered and loved. Interment was at Beth Abraham Cemetery. Memorial contributions may be made to Hospice of Dayton or the charity of your choice.
To read the complete January 2022 Dayton Jewish Observer, click here.