Retired Dayton JFS senior outreach professional dies of Covid in Cleveland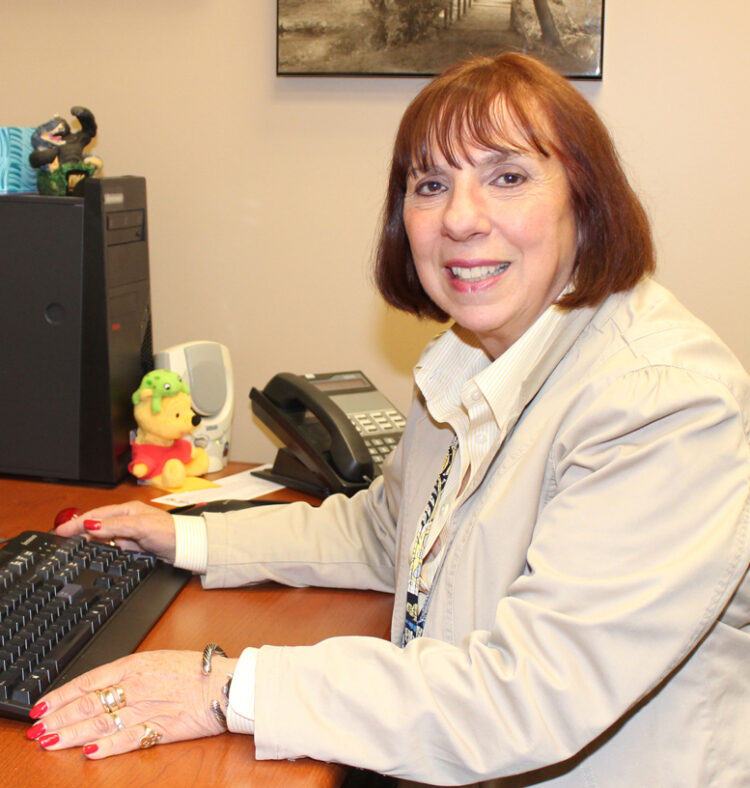 By Marshall Weiss, The Dayton Jewish Observer
Hyla N. Weiskind, a beloved senior outreach professional with Dayton's Jewish Family Services and the JCC for a generation, died in Cleveland, Aug. 21 at age 72. Dayton's Beth Jacob Congregation informed its members that she had died after a month-long battle with Covid-19.
She had cared for and advocated on behalf of the elderly members of Dayton's Jewish community, watching out for our parents and grandparents, for 24 years.
Hyla and her husband, optometrist Dr. Ray Weiskind, moved to Dayton from their native Cleveland in 1973. That year, she began volunteering as an advisor with BBYO, and at Covenant House, Dayton's Jewish nursing home.
In 1991, the JCC and JFS hired Hyla to coordinate daily programs for their senior lunch site at the Jesse Philips Building in Trotwood.
Hyla completed her bachelor's degree in social work in 1999 at the University of Dayton.
Through a grant, she started the JFS Bikur Haverim Friendly Visiting Program, which connects volunteers with seniors in Dayton's Jewish community.
In 2010, Hyla began managing senior outreach and case management for JFS.
"There's nothing like the home visits and the stories they (seniors) share and the things they tell you about their children and their childhood experiences," Hyla told The Observer when she retired from JFS in 2015. "You learn more from this population than you could learn from anyone. The wisdom from the elderly population is so enormous, you can never get back what you received from them."
Inspired through her 21 years as a volunteer at Hospice of Dayton and the bereavement groups she led for them, Hyla used the format to facilitate a twice-yearly bereavement group for JFS, which she called Hello Again. She led the JFS bereavement groups at Beth Jacob and Beth Abraham Synagogues, from 2003 to 2014.
"I always thought that whoever passed away should always be kept in the person's life," Hyla said. "We felt we needed something that had a Jewish tone."
Advocating for her seniors was a sacred obligation to Hyla.
"I've known a lot of these families because the kids were in BBYO, so I get a call from someone and I know the background of the families," Hyla said. "The kids might have left, but the majority of parents have stayed."
"Hyla has left a lasting imprint on the Dayton Jewish community over multiple generations," said Peter Wells, retired executive vice president of the Jewish Federation of Greater Dayton. "She was so caring. She went beyond being a professional. She was a caregiver for all the people she dealt with."
Peter said Hyla was always there for him, both as a colleague and as a friend.
"Hyla had a caring impact on three generations of our family," he said. "First, my mother-in-law, who was part of the seniors program, who, like everyone else, loved her, and Hyla took good care of her. Hyla helped my wife, Joan, navigate her mother's aging process. Our daughter Jennifer was an intern with Jewish Family Services. Hyla was her mentor and they became great friends. Hyla was also there for us when our daughter Rebecca died."
After they retired, Hyla and Ray returned to live in the Cleveland area.
Hyla described her work with JFS as putting pieces of a puzzle together to help people.
"You walk in each morning and we never know what's going to happen," Hyla said. "Because in this job, there can be a crisis. We have happy times and we have sad times. God forbid, someone is sick, dying, needs us to be there, we are there for them."