Obituaries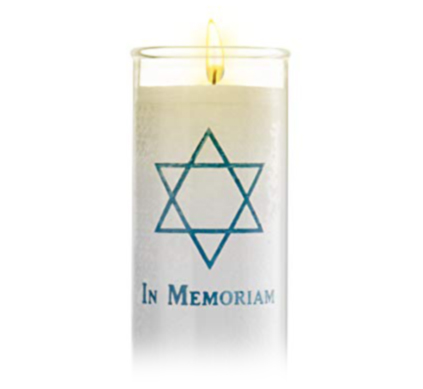 Louis I. Hoffman, age 82, formerly of Dayton, died April 11 in Columbus. Mr. Hoffman was a highly respected and very successful criminal defense trial lawyer for over 50 years in Dayton. He received the highest rating for ability and integrity from a national rating for 20 consecutive years, was a fellow of the Dayton Bar Association, an instructor of seminars for his fellow lawyers and an adjunct professor at the University of Dayton School of Law. He was preceded in death by his wife of 58 years, Lois, the love of his life. His sister, Sharon Hoffman Ringer, also predeceased him. Mr. Hoffman is survived by his daughters, Jenny Hoffman of Baltimore, Meredith Trabitz of Columbus, and Betsy Hoffman of New York; three grandsons, Sam, Evan and Zach Trabitz; as well as his nephew, Paul Ringer and his wife, Joann and their daughter, Sydney, and many loving cousins. Mr. Hoffman received his undergraduate and graduate degrees at The Ohio State University where he met his wife, Lois. He had great respect for the law and for each of his clients. Above all, however, was his never ending love for his wife and family. Interment was at Beth Abraham Cemetery. Donations may be made to Planned Parenthood, The Ohio State University Moritz Law Public Service Law Center or Beth Abraham Synagogue in Mr. Hoffman's memory.
Marvin Herbert Levitt, age 86 of Dayton, passed away April 2, surrounded by his loving family. He was born to Sophie and Paul Levitt on Jan. 17, 1933 in Dayton. Mr. Levitt was a proud veteran who served in the U.S. Army from 1955 to 1961. He is survived by the love of his life, his wife of 64 years, Paula, his three children, Mitchel (Patty) of Columbus, Wayne (Ilise) of Lake Hopatcong, N.J., and Lee (Karen) of Pittsburgh; five grandchildren whom he adored, Paul and Nicholas Levitt, Alexandra Levitt, and Sophie and Noah Levitt. Interment was at Beth Jacob Cemetery. Memorial contributions may be made to Heartland Hospice, 580 Lincoln Park Blvd. #320, Kettering, OH 45429.
To read the complete May 2019 Dayton Jewish Observer, click here.