Obituaries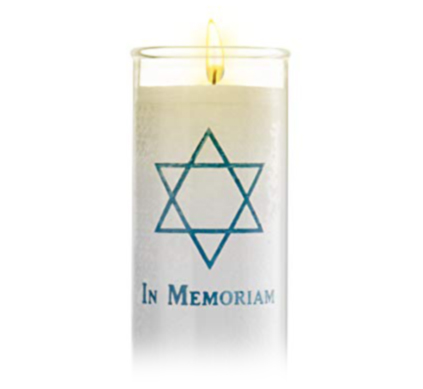 Ruth L. Ehrlich age 82, born in Cleveland on April 3, 1936, passed away peacefully, Feb. 28 in Marietta, Ga. Mrs. Ehrlich was raised in Toledo. She was a longtime resident of Trotwood and Centerville until 2011 when she moved to Marietta to be near her daughter, Michelle. Mrs. Ehrlich was preceded in death by her parents, Abraham (Al) and Jeanne Tiep. She is survived by her brother, Bill Tiep, three children, Marla (Brian) Katz, Allen (Kara Sandler) Ehrlich, Lois Michelle Lane; grand-children, Daniel Katz, Ben Ehrlich, and Sara and Jake Lane. Mrs. Ehrlich was a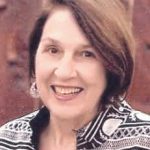 Toledo Scott High School and Ohio State University graduate. She was an elementary teacher for many years and loved teaching children. She was a multi-faceted woman who also worked in the family grocery business, Ehrlich's Supermarket, as accountant until the business was sold in 1992. She then proceeded to work in the banking and mortgage industry. She was a strong and fiercely independent woman all the way to the end. Mrs. Ehrlich was extremely close to her extended family and had so many long-term friendships as far back as elementary school that she talked and shared with daily. She was very curious and always learning, taking classes throughout her life. She loved to travel, visiting Israel, Australia, Hawaii, France, Aruba, Greece, Costa Rica and cruising with either her kids or Elderhostel. Mrs. Ehrlich's family wishes to extend their appreciation to Kim Perkins and Nicole Martin for their exceptional care and support during this time. Memorial gifts or donations should be made to the Parkinson Foundation at parkinson.org.
Robert Kurt Feist, age 94, died on March 13 at Danbury Senior Living in Columbus. He was preceded in death by his parents, Oscar and Anna (Mayer) Feist; sister-in-law Madeline (Billie) Feist; and his wife of 57 years, Ruth (Rosenthal) Feist. He is survived by his brother, Dr. John H. Feist; daughters, Bette (Frans Byvank) Feist, Debbie (Doug) King; grandchildren, Johanna (Kyle) Schmitt, Tom Byvank and Charlotte (Billy) Gibson; many cousins, nieces and nephews. He was born in Frankfurt, Germany on Sept. 30, 1924. He immigrated to the United States with his family in 1941. After he turned 18, he joined the U.S. Army in 1943 becoming a U.S. citizen in 1944. He served in both the European and Pacific theatres. He graduated from The City College of New York with a bachelor's degree in electrical engineering in 1949 and he received a master's degree from Central Michigan University. He worked for the U.S. Corps of Engineers for several years before he met and married Ruth in 1953. They moved to Dayton, where he worked at Wright Patterson AFB Flight Dynamics Lab until he retired. He also taught evening classes at the Electrical Technical Institute at the University of Dayton. He volunteered at the Dayton Art Institute, House of Bread, was active in the Dayton Society of Professional Engineers, Temple Israel in Dayton, League of Women Voters and the Jewish Federation of Greater Dayton. He moved to Columbus in 2015 where he volunteered at the Worthington and Dublin food pantries. He took great pride in the accomplishments of his grandchildren and was a loving father, grandfather and friend to all generations. Interment was at Riverview Cemetery. Contributions may be made to Temple Israel in Dayton or a charity of your choice.
David Malin Opper of Arlington, Texas passed away on Feb. 14 at the age of 70. Mr. Opper was born at University Hospital in Cleveland on Sept. 6, 1948. He was a 1966 graduate of Fairview High School and received a degree in education from Bowling Green State University. He was a member of Temple Israel, where he became a Bar Mitzvah in 1961. He proudly achieved the rank of Eagle Scout. Mr. Opper was a great son, brother, husband, dad, and a friend to many. Mr. Opper was a lighting and scenic designer who spent many years touring the country with nationally-renowned musicians. His love was the theatre and his last years were devoted to teaching at Tarrant County College in Fort Worth. He will be lovingly remembered by his wife, Susie Opper; son, Lawrence (Centry); mother, Sydelle Hamburg Balas; brothers, Gary (Kay) and Stephen (Sheila Barker); nieces, Amy (Dawn) Opper-Scoville and Amanda, as well as two great-nieces. He was predeceased by his father, Lincoln Isaac Opper and stepfather, Larry Balas.
Mr. Opper loved all things nature, art and theatre. Remembrances may be made in the form desired by friends.
Dorothy Rosenbaum, age 93, passed away on Feb. 14 at Traditions of Beavercreek. Mrs. Rosenbaum was born in Philadelphia, where she spent most of her life. She graduated from the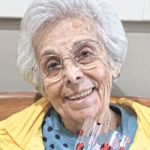 University of Pennsylvania, where she studied biology and microbiology. She married Leon Rosenbaum Jr., M.D. in 1949 and they raised their family in Melrose Park. Mrs. Rosenbaum managed her husband's medical practice for many years before beginning a second career as a medical information officer at Merck Pharmaceuticals. After retiring, she volunteered at the Elkins Park Library and Arcadia University. In 2010, Mrs. Rosenbaum moved to Kettering to be closer to family. She was an avid bridge player. She also enjoyed traveling, golf, the arts and spending time with family. Mrs. Rosenbaum was preceded in death by her beloved husband in 1993. She is survived by two daughters, Jo Ann (John) Agress and Barbara (Daniel) Cantwell, four granddaughters and five great-grandchildren. Mrs. Rosenbaum's kindness and generosity touched many lives. Her family would like to thank Traditions of Beavercreek, Ohio's Hospice of Dayton, and Home Instead Senior Care for the wonderful care they provided for Mrs. Rosenbaum during her last years. Next summer, a memorial service will be held in Philadelphia for extended family and friends. Contributions in Mrs. Rosenbaum's memory may be made to Ohio's Hospice of Dayton or the Alzheimer's Association.
To read the complete April 2019 Dayton Jewish Observer, click here.