Kvelling Corner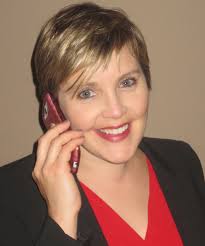 With Rachel Haug Gilbert, The Dayton Jewish Observer
Irwin Dumtschin was recognized as the Beth Abraham Men's Club Man of the Year at The Fourth Biennial Regional KIO-Federation of Jewish Men's Clubs Honors Luncheon in Columbus.
Stephanie Kirtland was appointed chair of the mathematics department of Stebbins High School. She is entering her 17th year teaching algebra and geometry there.
The Dayton Dragons and Vectren honored Charles Fox as a Dragons Community All-Star at the May 12 game. In memory of his late wife, Charlotte, Charles started buying and donating soft, fleece blankets for the Kettering Medical Center Foundation to distribute to patients undergoing chemotherapy. Then Charles established the Grammy CC Foundation of Love in Charlotte's memory, to provide cancer patients with gifts to let them know they are in the hearts and prayers of others. While the foundation mainly focuses on blankets, it has also worked with local organizations to donate knitted hats to cancer patients.
Glen Cebulash, department chair of art and art history professor at Wright State University, was awarded a 2017 Ohio Arts Council Individual Excellence Award. His artwork was recently on exhibit at the Dayton Visual Arts Center.
Brooke Bressler graduated from Loyola University with a bachelor's degree in psychology. She will work with a real estate firm in Chicago. Brooke is the daughter of Karen and Kevin Bressler.
Samantha Conte graduated magna cum laude from Ball State University with a bachelor of fine arts degree in dance performance. Samantha is currently auditioning in hopes to join a modern dance company or have the opportunity to dance on a cruise ship. She is the daughter of Jill and Thomas Conte.
This summer, Jeremy Rosen, a senior at the University of Dayton, is studying at the Catholic University of Paris, France. Jeremy is pursuing two bachelor's degrees, one in graphic design and one in English. Jeremy is the son of Suzanne Rosen and the late Ron Allen.
Corinne Engber earned a bachelor's degree in English literature from Kent State University. She'll now attend Emerson College in Boston for a graduate degree in publishing. Corinne is the daughter of Cassandra and Jeff Engber.
Jack Jacobs graduated from the Indiana University Kelley School of Business. He is now a financial analyst with Ford Motor Co. and lives in Royal Oak, Mich. He is the son of Drs. Marti and Marty Jacobs.
Fourth-year students with Wright State University's Boonshoft School of Medicine who took the course Medicine and the Holocaust presented their end-of-the semester project on May 23, with local Holocaust survivors in attendance, including Dayton Holocaust Resource Center Director Renate Frydman, Dr. Felix Garfunkel, Sam Heider, Bob Kahn, Sam Lauber, and Ira Segalewitz. Dr. David Shuster, clinical assistant professor of orthopaedic surgery with Wright State University's Boonshoft School of Medicine, teaches the elective class.
Franklin T. Cohn won a gold medal in a 10.25-mile cycling race, a gold medal in a 1-mile cycling race, a gold medal in a 5K cycling race, a silver medal in singles tennis, and a gold medal in doubles tennis at the 2017 Senior Olympics in Cincinnati.
In May, Temple Israel inducted Shirlee Gilbert into its God Squad in recognition of her years of devoted service.
Great-grandparents Joan and Dr. Art Greenfield of Dayton and Shirley and Leo Katz of Sarasota, Fla. announce the birth of their great-granddaughter, Esther Greenfield. Esther's parents are Tammy and Alex Greenfield of Rockaway, N.Y. Grandparents are Aimee and Dr. Dwynn Greenfield of Sparta, N.C.; and Joan and Rabbi Akiva Schutz of Far Rockaway, N.Y.
Send your Kvelling items to: kvellingcorner@gmail.com.
To read the complete July 2017 Dayton Jewish Observer, click here.