Film Fest offers up Frisco Kid as appetizer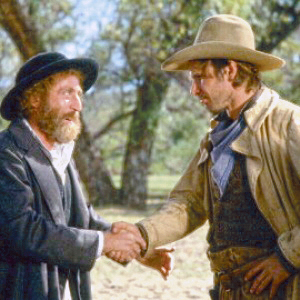 A few weeks before the official start of this year's Film Fest, the JCC will offer a sneak peek at the 1979 cult comedy The Frisco Kid, starring Gene Wilder and Harrison Ford, at 3 p.m. on Sunday, April 2 at The Neon.
Directed by Robert Aldrich (What Ever Happened to Baby Jane?, The Dirty Dozen, The Longest Yard), The Frisco Kid concerns a young rabbi from Poland who is sent to San Francisco in 1850 to lead a fledgling synagogue there.
Wilder brings a sweetness to the part that celebrates the optimism of the Jewish spirit, even as he crosses the Wild West with a bandit played by Harrison Ford, in between Star Wars Episode IV and Raiders of the Lost Ark.
Tickets are $5 and are available at the door, at jewishdayton.org, at the Boonshoft CJCE, or by calling Karen Steiger at 610-1555. — Marshall Weiss
To read the complete April 2017 Dayton Jewish Observer, click here.