Obituaries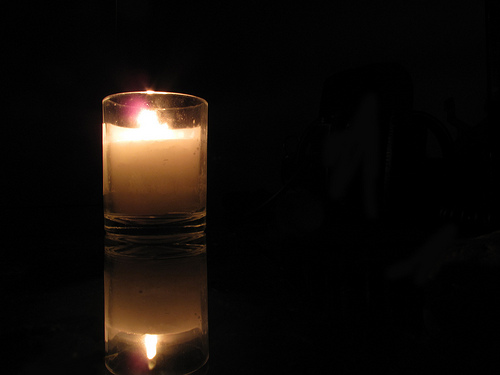 Gail (Peggy) Eisenberg, 52, formerly of Dayton, passed away unexpectedly in Delray Beach, Fla. on Aug. 8. She is survived by her mother, Barbara Rosenbaum; two sons, Dr. Alexander Eisenberg and Michael Eisenberg; two brothers, Andrew Rosenbaum and Gary Rosenbaum. She graduated from The Miami Valley School before attending The Ohio State University and received her master's degree in social work from Barry University. She was a loving, devoted daughter, mother, and sister. Interment was at Boynton Beach.
Renate Houser Wasserman Harlan: Ronnie Harlan went to her final rest at age 88 on Nov. 4. Mrs. Harlan was born on March 7, 1928 in Cologne, Germany. Mrs. Harlan lived in Cologne with her parents and her sister, Erica, until 1938, when they fled Germany after the Nazi pogroms known as Kristallnacht. After spending a year in England, they immigrated to Cincinnati. Within a year of their arrival, Mrs. Harlan's father passed away, leaving her mother with the task of raising two teenage daughters in a new country with no means of support. Mrs. Harlan's mother became a seamstress at Pogue's to support them while she and Erica found jobs. Mrs. Harlan went to college at University of Cincinnati, where she obtained a bachelor of arts degree. She then took a job at Fashion Frocks, doing the artwork for their print advertisements for women's fashions. While at UC, she met Allan Wasserman, a medical student, whom she married. They moved to Dayton where Allan set up his practice, and had two children in Dayton, Marjorie and Steven. They had a wonderful life, with both active in civic affairs, as well as enjoying gardening and traveling, while she kept up her artwork with water color paintings which were loved by all who saw them. She suffered another terrible blow when, in October 1972, Allan died of a heart attack at age 44 while they were on vacation in Japan. She survived this terrible shock and, with the love and support of her and Allan's many friends, kept the household going until Margie and Steve went off to college. She then met and married Roy Harlan. Their families were joined by the marriage in 1972, Margie and Steve with Roy's children, Jan and Larry. The couple shared many wonderful years and interests, traveling widely around the world and planting spectacular vegetable gardens every summer. They shared the bounty with everyone they knew, and canned and preserved the rest. Unfortunately, after 34 years of marriage and sharing their lives with one another and their children, first on Folsom Drive in Dayton and then in Kettering, Roy passed away at the age of 94 in 2006, leaving Mrs. Harlan alone again. At that point, she moved to Cincinnati to live near Margie, where she lived until she passed away. Mrs. Harlan is survived and mourned by her loving children and grandchildren: daughter Margie Wasserman Kessel and Charles Kessel and their children Alex and Sara Kessel and Scott and Barbie Kessel; by son Steven Wasserman his wife Sharon Wasserman and their children Allison and Josh Wasserman; by son-in-law and daughter Robert and Jan Newman; and by son and daughter-in-law Larry and Debbie Harlan and their children Matthew Harlan and Rachel and Ryan Anderson and great-grandson Owen. Mrs. Harlan was recognized time and again for her extraordinary generosity and contributions to the community, including: National Women's Division United Jewish Appeal and as one of Dayton's outstanding Jewish women, for her significant contributions to the cause of Jewish survival; the United Jewish Appeal Award of Merit for outstanding achievement on behalf of the people of Israel; The Jewish Community Council for distinguished leadership and community service as recipient of the Dorothy B. Moyer Leadership Award of the Jewish Community Council of Dayton; Certificate of Appreciation from the Dayton Art Institute for years of devoted volunteer service; by the Jewish Federation of Greater Dayton for devoted leadership as an officer of the Jewish Federation of Greater Dayton; by The Board of Jewish Family Services, Dayton, in appreciation of her dedication, leadership and devoted energy; by the Dayton Daily News as one of its Ten Top Women in Dayton; and by the Jewish Federation of Greater Dayton for her service from 1970 to 1993. Mrs. Harlan also volunteered for the Dayton Ballet, and helped resettle numerous refugees from Russia and Vietnam in Dayton. She loved working with her Russian and Vietnamese families, helping them get settled, having them to her house for holiday meals, and providing clothing, furniture and guidance as they adjusted to their lives here. She also served on the Montgomery County Mental Health Board. Mrs. Harlan lived a life of love and service. She had many talents, as an artist, cook, and gardener. She was generous to a fault. She exemplified her wonderful qualities in her roles as a daughter, sister, wife, mother, grandmother, friend, and civic servant. She will be greatly missed by all who knew her. Interment was at Beth Abraham Cemetery. Donations in memory of Mrs. Harlan can be made to the Jewish National Fund, the Jewish Federation, the Dayton Art Institute or a charity of choice.
Stephen "Steve" Harris died Nov. 17 at the age of 65. Mr. Harris was the owner and president of Rixan Associates Inc., an industrial robotics company that's been operating in the Dayton area since 1959. The son of Aaron "Rick" and Beatrice Harris, Mr. Harris was born in Brooklyn, N.Y. on July 22, 1951. The Harris family moved to Dayton when Mr. Harris was a young child, and he attended Shiloh Elementary School and graduated from Meadowdale High School in 1969. He then moved on to attend Bowling Green State University where he received his bachelor's degree in chemistry. This is where Mr. Harris met the love of his life, Deborah "Deb" Wycoff, and they married in June 1974. Working for Nalco Chemical Company for 10 years, the couple lived in Schereville, Ind.; Fort Wayne, Ind.; and St. Louis. The move to Dayton was made in winter 1983, when he joined his father as a partner in Rixan. Mr. Harris, a natural entrepreneur, transformed the business from government suppliers to a robotics and turn-key automation systems company. Their first child, Amanda "Mandy," was born in January 1986 followed by son, Alexander "Al," in February 1990. Mr. Harris' biggest passion outside of work was Sports Car Club of America (SCCA). Starting as a race car driver, Mr. Harris ascended through the ranks to become a member of SCCA's executive board. His love of all things automobile, resulted in his co-founding of the Dayton Concours d'Elegance, which he chaired for 10 years. Another interest was football, where, besides agonizing over the Bengals, he coached his son Al in Centerville's Wee Elks program for six years. Mr. and Mrs. Harris counted traveling, hiking, and wine among their many interests together. A loving husband, incredibly devoted father, and great friend to many, Mr. Harris will be sorely missed by his family and all who knew him. Mr. Harris is also survived by his mother, Bea Harris (Dayton) and his sister, Joan Steinberg (Augusta, Ga.). Interment was at Riverview Cemetery. Memorial contributions may be made to St. Jude's Children's Research Hospital.
Elsie M. Mintz, age 94, of Dayton, formerly of the Chicago area, passed away Nov. 18. Mrs. Mintz was a life member of Hadassah. She is survived by two daughters: Judy (Alan) Chesen and Carole (Neal) Eikenberry, five grandchildren, two great-grandchildren, two great-great grandchildren, nieces and nephews. Interment was at Portage, Ind. Memorial contributions may be made to Beth Abraham Synagogue or the charity of your choice.
Harriet Austrian Pinkus, age 93, of Miamisburg, passed away at Kingston of Miamisburg Nursing Home. Mrs. Pinkus was a lifelong member of Beth Abraham Synagogue. She was preceded in death by her parents, Jacob and Sara Austrian, and her husband, Irwin A. Pinkus. She is survived by her two sons and daughters-in-law, Robert and Pamela, and Alan and Rebecca; three granddaughters, Sarah Ellen Pinkus Chaffe, Rachel A. Pinkus, and Barrie L. Pinkus all from the Dayton area; one great-grandson, Liam Jacob Chaffe. Interment was at Beth Abraham Cemetery. Memorial contributions may be made to Beth Abraham Synagogue.
Manuel "Manny" Tabackman was born Feb. 20, 1924 and passed away Nov. 18 in Palm Desert, Calif. He was in the Army Air Forces during World War II, and after the war settled in Dayton with his wife, Colleen, and two daughters, Marla and Diane, devotedly serving the insurance needs to many lifelong friends and clients through First Insurance Co. Mr. Tabackman was preceded in death by his mother and father, Lillie Cohen and Max Tabackman, his wife, Colleen, and daughter, Marla. He is survived by his loving daughter and son-in-law Diane Rose and Gary Fenn. Diane may be contacted by email: dianerfenn@icloud.com or mail at 72328 Bajada Trail, Palm Desert, CA 92260.
To read the complete December 2016 Dayton Jewish Observer, click here.