Dress-up nation?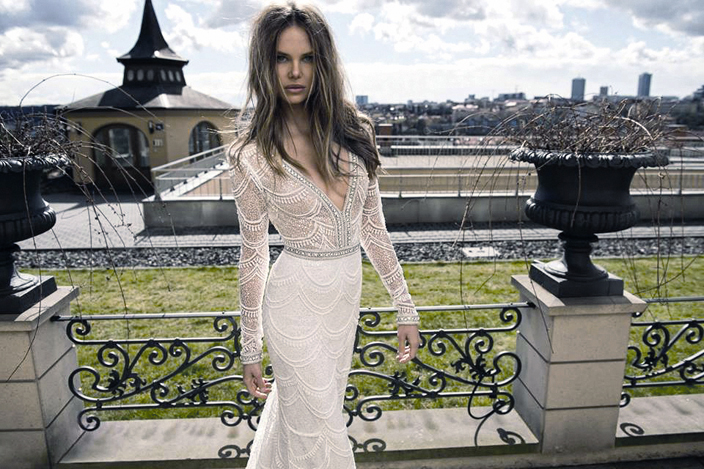 Bridal fashionista ready for the challenge
By Karen McDonough, JNS.org
It's already known as the "start-up nation." But can bridal fashionista Berta Balilti turn Israel into the dress-up nation?
Balilti, owner of Berta Bridal, presides over an internationally successful business, creating luxurious, glamorous wedding gowns sold worldwide.
From her fashion house in the southern Israeli port city of Ashdod, she exports gorgeously detailed gowns to boutiques and stores in more than 20 countries.
You can feel the love on the company's social media sites from more than 1.2 million followers — most of them on Instagram —who routinely gush over brides from around the globe pictured in her dresses.
This isn't your mother's wedding dress. Balilti is known for her shapely modern designs with signature daring bare backs, dramatic trains, and intricate lace and tulle.
She has certainly found her place in the multi-billion dollar wedding industry — $60 billion a year in the U.S. alone.
And with the worldwide appeal of her designs, Balilti's spot as a high-end wedding gown designer has helped place Israel at the top of bridal haute couture fashion.
"There's nothing like Berta's dresses," said Renata Kukielka, the buyer for L'Fay Bridal in New York. "She has brought something unique to this market — classic and sexy designs. Brides try her dresses on and most are in disbelief: they feel so gorgeous they don't want to take them off."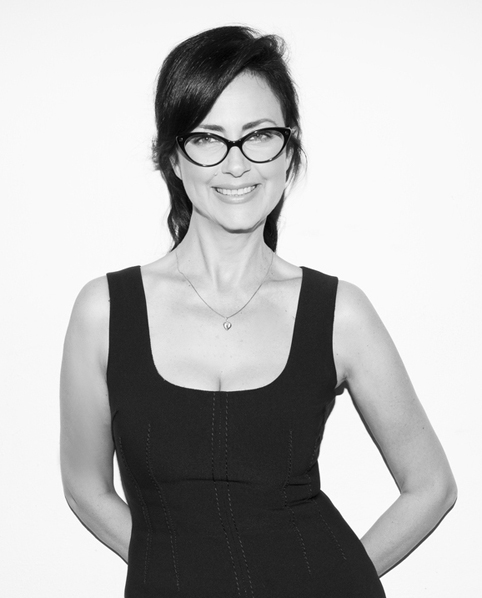 Balilti's success may have seemed unimaginable just a generation ago. Born in Cairo, Egypt, she émigrated at age 3 with her parents to Israel just prior to 1967's Six-Day War, which had devastating consequences for Egyptian Jews.
Years earlier, some of her family migrated to Paris with the help of the Hebrew Immigrant Aid Society before coming to America.
Though Balilti's large Jewish family lived there for many generations, Jews weren't accepted citizens of Egypt, but were considered a people without a country. Her maternal grandfather, Mordachai Elgazzar, had owned a jewelry store in Cairo, but life wasn't easy for Jews.
Her family experienced antisemitism, bombings, threats, and devastating repercussions from the 1948 war once Israel became a country. With the fall of King Farouk in 1952, Jewish families lost everything. Under Egyptian President Gamal Abdel Nasser, in 1956, the country declared all Jews enemies of the state, ordering thousands to leave.
Each person was permitted to take only one suitcase and a sum equivalent to $25, as the government confiscated Jews' property. When the 1967 war broke out, Egyptian Jewish men were rounded up and sent to prison camps.
Once Balilti's family settled in Israel, her father, after suffering an injury while working on a boat, could no longer work. Every hardship and triumph her parents experienced later played a role in their daughter's success.
From immigrant family to international achievement
Growing up in Israel offered Balilti a far different childhood than that of her parents. She found her flair for fashion and dreamed of designing the ultimate dress for a woman's most important day.
After graduating from Ramat Gan's Shenkar College of Engineering and Design, she worked during the day as a seamstress, and later, as a junior designer at a ready-to-wear company in Tel Aviv. At night, she sketched and sewed wedding gowns at home, determined to make her dream come true.
In 1995, she opened her first bridal salon, La Belle, a small shop where she was the sole designer and had a staff of about 25 people working for her. From the beginning, her business has been closely held, with family members helping out. Her daughter is one of her models.
Less than a decade later, in 2004, Balilti expanded — moving her operation into a larger space, turning her boutique into a full-fledged fashion house, and taking on the name Berta Bridal.
"We had reached a point in which I felt like the place became too small for my needs, in terms of production and the level of service I expect my team to grant my brides," Balilti told JNS.org. "Then we decided to move to our new place."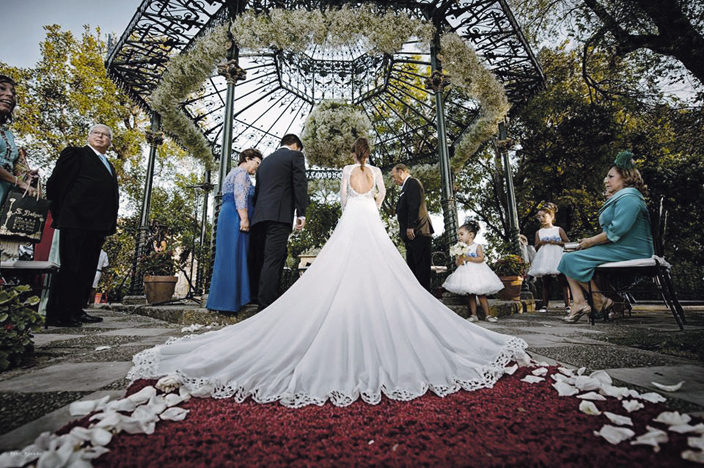 By 2005, the company had 15 retailers, and a year later more than 30 stores were carrying the Israeli-made gowns. A few years later in 2012, when her son-in-law Nir Moscovich joined the team, he took the company international, overseeing its global operations.
On her journey to success were encouraging parents who inspired her to never quit pursuing her goals. Their example of persevering even in the toughest circumstances set a lasting foundation for her to build upon.
"My parents raised me to believe I can be anything I want, so I just went ahead and chased my dream," Balilti said. "I didn't let go until I found my way. My family's history (in Egypt) wasn't very positive at the end. But I grew up in a family that always cherished the positive things they had there. I am obviously a proud Israeli, and do not take anything we have here for granted."
When her first major retailer, L'Fay Bridal, placed its initial order, Balilti was on the road to industry respect.
"The very first time I saw one of her dresses, it was style #12-32 with long sleeves, (with a deep V-cut) and a sparkling top and I knew it was going to be a big seller," said L'Fay's Kukielka, who's spent 15 years in the bridal business.
"The first dress we ordered, the bride put it on, and that's all she wanted and she started crying."
Things took off when her dresses were featured in top fashion magazines, including Vogue and Elle and the bridal magazines Martha Stewart Weddings, Grace Ormonde Wedding Style, and Brides, as well as on popular blogs.
"Everything happened really fast in the international scene," she said. "We were constantly getting inquiries from brides and many retailers all over the world who wanted to carry my line."
Today, her gowns are sold at more than 60 retailers in close to two dozen countries, including in the U.S. department store giants Saks Fifth Avenue and Nordstrom. Though she has made her dream come true, Balilti isn't complacent.
"I still chase my dreams," she said. "I'm grateful for all I have achieved so far, but there's much more ahead, and I have no plans of taking a break."
To read the complete February 2016 Dayton Jewish Observer, click here.