To march or not to march in Dayton?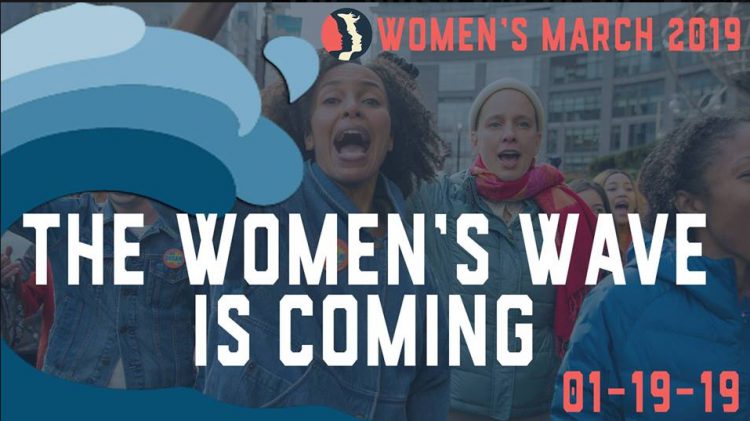 National Women's March leaders' tolerance for antisemitism overshadows local event
Editor's note: The Dayton Women's March has been cancelled due to inclement weather hitting the Dayton area on Saturday.
By Marshall Weiss, The Dayton Jewish Observer
Masha Kisel of Oakwood joined the first national Women's March in Washington, D.C. in January 2017. "It was incredible because at that time, simply saying 'I do not support this regime (Trump)' felt really urgent and important."
Now, days before the third Women's March — again to be held nationally in Washington, with corresponding marches in cities across the United States including Dayton — Kisel says she has found other ways to channel her desire for change in this country.
"It makes me sad that this movement didn't live up to its potential and alienated Jewish women, who were some of its most passionate participants," she explains. "I still fervently oppose the ugliness of this regime, but I refuse to turn a blind eye to the antisemitic allegiances of the organizers."
Kisel isn't alone. In the weeks leading up to the Jan. 19 marches, Jewish and general national organizations have withdrawn their support for the event largely because one of its national leaders is a champion of Louis Farrakhan, the perennial antisemite and anti-LGBTQ leader of the Nation of Islam. Among organizations that have pulled their support are the Southern Poverty Law Center, Democratic National Committee, and the National Council of Jewish Women.
Amid allegations of antisemitism, and numerous public expressions of tolerance for antisemitism among national Women's March co-presidents, some local Women's March chapters have called for the national co-presidents to step down; others have formally broken off from the national group, while others have cancelled their marches.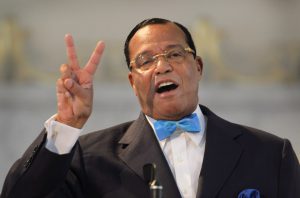 The latest tipping point seems to have been Women's March Co-Founder and Co-President Tamika Mallory's Jan. 14 interview on The View. In a heated exchange with Co-Host Meghan McCain, Mallory refused to denounce Farrakhan's antisemitic statements; in a 2017 Facebook post, Mallory had described Farrakhan as the GOAT, an acronym for the "greatest of all time."
According to JTA, in 2018, Mallory was also criticized for not speaking out after she attended an event at which Farrakhan said "the powerful Jews are my enemy" and accused "Satanic Jews" of having a "grip on the media."
Organizers of the Dayton Women's March say they have no tolerance for discrimination — in line with the three national Women's March statements on bigotry issued between March and November 2018.
But also in line with the national organization, Dayton's organizers will not distance themselves from Mallory's public support of Farrakhan, who has also referred to Jews as termites and Judaism as a gutter religion.
"I think we should refer to national on that," says Martha Clark, a volunteer with Dayton Women's March. "We can't speak for national. We can't speak for Tamika. Personally, I watched the interview and I think she did denounce the statements. She didn't want to use the word they wanted her to use (denounce), but she did say that she doesn't agree with everything that Pastor Farrakhan says."
"We as women can't speak for Tamika because we're not at the national level," says Dayton Women's March volunteer Jasmine Henderson, who is also social media coordinator for the Women's March Ohio chapter. "I know for a fact that Tamika has never said those things out of her mouth, and I know she's a person who does not align herself with antisemitic ideology. What Louis Farrakhan says about the Jewish community is very, very disrespectful. Not only is it disrespectful, it's hurtful."
Clark says the local march is not officially affiliated with the national Women's March; it's coordinated by volunteers with four Dayton-area grassroots organizations who come together to work on the annual project — Dayton Women's Resistance, Dayton Women's Rights Alliance, District 10 Indivisible for All, and Organizing for Action. Henderson estimates that half of the women's marches across the United States follow a similar model.
Even so, the Women's March Ohio Chapter, which is affiliated with the national organization, provides Dayton's march with support services including marketing materials and Henderson's help with social media.
Dayton Women's March volunteer Melissa Rodriguez says the Ohio chapter wanted continuity across local marches in the state.
"If you host this, the Facebook events throughout the state look similar," she said.
Temple Israel Senior Rabbi Karen Bodney-Halasz, who will not participate in the Dayton Women's March, says she was put off by its local Facebook page because local organizers give the impression they are formally affiliated with the national organization.
"Based on appearances, I consider the Dayton March to be associated with the greater Women's March organization," she says. "I cannot in good conscience align with a group whose highest leadership praises Louis Farrakhan and, when given the opportunity to denounce his antisemitism, chose not to."
Henderson says presenting the Dayton march as connected to the national one isn't a liability.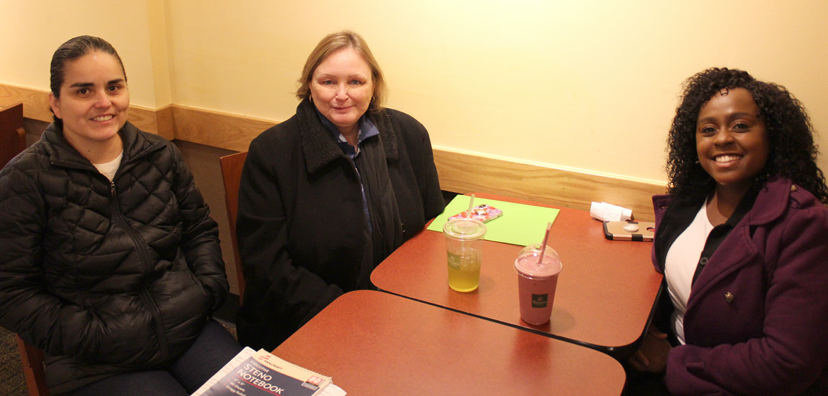 "We don't put up with any form of discrimination or bigotry," she says. "Antisemitism is most definitely included. This movement can't survive without women of Jewish descent. This movement can't survive without women of all different walks of life. When we leave one group of women behind, we're really not working toward what we want to be working toward, which is unification and making sure that all women are equally represented in society, and safe.
"We don't affiliate with anything that would take away from any woman's identity, their culture, who they are."
In March 2017, national Women's March co-founder and leader Linda Sarsour told The Nation That Zionists can't be feminists.
"It just doesn't make any sense for someone to say, 'Is there room for people who support the state of Israel and do not criticize it in the movement?' There can't be in feminism. You either stand up for the rights of all women, including Palestinians, or none. There's just no way around it," Sarsour said.
Sarsour apologized to the Jewish members of the Women's March in a November 2018 statement "for the harm we have caused."
On the national level, the Women's March announced Jan. 14 the addition of three Jewish women to its steering committee. The next day, nine liberal rabbis announced they endorsed the Women's March after they and four other rabbis held private talks with Mallory and Sarsour.
In Dayton, organizers aren't able to identify any members of the area Jewish community who are involved in the local march, with the exception of Sara Levin; they have invited her to speak on the program.
Levin says she initially told an organizer with the local march that she wasn't sure she was the best representative of the Jewish community. Levin recommended other members of the Jewish community for the organizers to consider.
"I guess there was no one available or willing, so she asked if I could do it," she says.
Her speech, Levin says, isn't going to be Jewishly oriented.
"I'm going to announce that I am a proud Jewish female," she says, "but I'm also a mother to daughters, I'm also a small business owner in Downtown Dayton, so I was going to just touch on that women's rights are humans' rights, and no matter what religion or gender or color or whatever you are, this is something we should all be in together and fight for."
Of the controversies at the national level, Levin says it's easy for things on social media to get blown out of proportion. From what she's read, she says there were antisemitic remarks and behavior at the national level.
"But I don't think it's fair to put an entire organization or movement in that same group," she says. "I don't think it makes any sense to do that. I feel like if we're going to generalize like that, we're just as bad as the people who make those antisemitic remarks. It's the same thing."
The local organizers say they were not aware of the controversies involving antisemitism accusations at the national level until posts started arriving on their Facebook page at the end of December.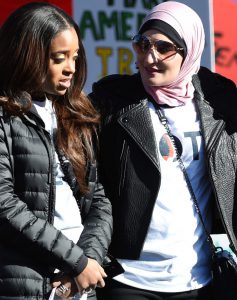 "We're not the Women's March organization," Rodriguez says. "We don't organize with Women's March. Because we do social activism (and) we believe in the (march's) unity principals, we come together as co-hosts. This has definitely been an eye-opening experience for us, because as we were planning, stuff came up that we had to educate ourselves on that we did not know."
She says that she understands why Jews are upset about the marches. "I am a member of the LGBTQ community and I have found myself in uncomfortable spaces, having uncomfortable conversations, and choosing who I stand on the stage with, who I organize with."
Rodriguez adds that earlier in January, the local organizers considered cancelling the march.
"There was a vote on our committee that we were going to press forward, we are going to have a strong message of: that's not our stance (antisemitism), this is where we are locally, and our part two was outreach, to open a conversation with our local Jewish women," she says. "We need to be able to speak to the deep hurt in the community and how it just seems to be getting more than I personally realized."
Unless it's cancelled because of snow, the Dayton Women's March will be held Saturday from 11 a.m. to 1 p.m. at Courthouse Square in Downtown Dayton. According to The Dayton Daily News, a few thousand people joined the 2017 and 2018 Dayton marches.
"The fight for women's rights has been corroded by a connection with those who speak in an incendiary fashion, stoking the fires of antisemitism and anti-LGBTQ stances," Cathy Gardner, CEO of the Jewish Federation of Greater Dayton, says of the Women's March situation. "It's unfortunate that we can't hear a strong, good message because of the divisive and dangerous rhetoric."
"I feel for them, as I believe they had good intentions, and I agree that women's voices need to be heard," Bodney-Halasz says. "However, there is no way I could turn a blind eye to the blatant antisemitism and anti-Zionism that exists among some of their highest leadership."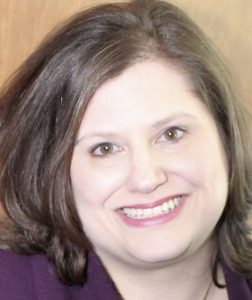 Rodriguez reached out to Bodney-Halasz via phone on Jan. 15. "Melissa seemed to already understand that I would not personally support the march and was mostly interested in opening up and creating a dialogue locally," the rabbi says.
"As far as I know, and I can only speak for the last two years, nobody from the Jewish community has ever reached out to any of the organizers," Rodriguez says. "So that's why when we saw this stuff, we felt kind of blind-sided a little bit and we needed to dig into this and find out what's going on.
"Our number-one goal is continuing this conversation after this, here locally. We hope that Jewish community members come to the event because we're organizing this event from a good place. But we do understand why people choose not to, and 100-percent respect that. We will learn from this experience."
Bodney-Halasz believes that issues surrounding the Women's March are symptoms of a larger concern.
"I really believe that the BDS (Boycott, Divestment, Sanctions) issue has conflated Judaism and Israel together. There are social justice leaders for whom intersectionality is a problem when it comes to BDS and Palestinian-Israel relations. I believe this is a holdover of that, and it's indicative of a larger problem: of Israel now seen in a predatory way, the discrimination that we as Jews are facing."
Temple Beth Or Senior Rabbi Judy Chessin says that left-leaning groups today no longer view Jews as a vulnerable or oppressed group. Because of this, they don't prioritize the Jewish struggle against antisemitism and anti-Israel expressions.
"Sadly, due to the make-up of the (national) Women's March founding leadership, some of whom express antipathy to our unique Jewish interests, Jewish women feel that we must choose between our feminist and our Jewish concerns," she explains. "Whichever we identify with the most may determine if we support the march or not."
Related: A timeline of the Women's March antisemitism controversies