Obituaries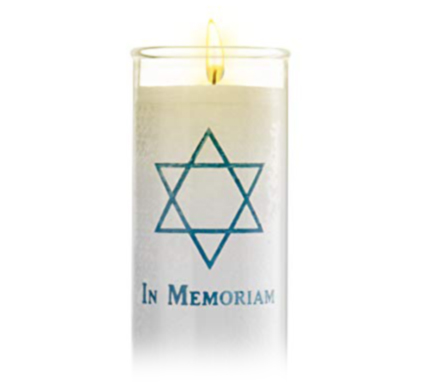 Ronald (Ron) Bressler died on Dec. 24 at Brookdale of Englewood with his devoted wife of 61 years, Irene Bressler, by his side. He is survived by his children, Dawn Bressler Kaye (Dr. Jack Kaye) of Annandale, Va., Kevin (Karen) Bressler of Dayton, and Andrew (Shellie) Bressler, of Washington, D.C.; nine grandchildren, Rebecca, Hannah (Daniel), Allison, Kaitlin, Korinne, Brooke, Ava, Adam, and Casey. He was a graduate of Northern Illinois University and did graduate work at Loyola University of Chicago. He is an Army veteran who served during the Korean War, and he had a long career as a sales professional. He was born in Chicago in 1932 and was the youngest child of Harry and Clara Bressler. He came to the Dayton area in 1960 and lived in Englewood since 1962. He enjoyed following sports and politics, and was an avid consumer of newspapers, books (especially about World War II), and television news. For many years, Mr. Bressler and his family were members of Temple Israel, where all three of his children had their Bar/Bat Mitzvahs and confirmations. Mr. Bressler had been made a lifetime associate member of Hadassah. Interment was at David's Cemetery, Kettering. Donations may be made to the American Heart Association or the Leukemia and Lymphoma Society.
David Hochstein, age 95, of Dayton, passed away Dec. 28 at Miami Valley Hospital after a sudden accident. Mr. Hochstein was the owner and founder of Hochstein Custom Furs in Oakwood for 50 years. He was a Holocaust survivor, member of the United States Holocaust Memorial Museum, and longtime member of Beth Abraham Synagogue. Mr. Hochstein is survived by his beloved wife of 70 years, Clara; daughter and son-in-law, Cheryl and Steven Hecht of Cincinnati; son and daughter-in-law, Gary and Jane Hochstein of Dayton; five grandchildren, Shana (Marc) Brafman, Sam (Erika) Hecht, Scott (Laura) Hochstein, Robert (Laura Suzanne) Hochstein, Jodie (Jeffrey) Damrauer; nine great-grandchildren, Peter Hecht, Maya and Jacob Brafman, Cooper, Aubrey, Felicity and Levi Hochstein, Gabriel and Shira Damrauer; other relatives and many friends. Interment was at Beth Abraham Cemetery. Memorial contributions may be made to Beth Abraham Synagogue or the Holocaust and Humanity Center of Cincinnati (holocaustandhumanity.org) in Mr. Hochstein's memory.
Fred G. Scheuer, age 93 of Dayton, passed away Jan. 13 at Miami Valley South. Mr. Scheuer was born in Germany and emigrated to Israel in 1939. He served in the Haganah during the founding of the state. He moved to Dayton in 1955, retired as director of International Technical Training for NCR, and was a member of Beth Abraham Synagogue. He was preceded in death by his beloved wife of 61 years, Ruth. Mr. Scheuer is survived by his children and their spouses, Edna and Gerald Willis of Florida, Eliot and Marylyn Scheuer of Wisconsin, Elaine and Matt Arnovitz of Dayton; sister, Oda Kissinger of Israel; grandchildren, Stephen and Michael Arnovitz, Jason and Elisheva Scheuer. Interment was at Beth Abraham Cemetery. If desired, memorial contributions may be made to Beth Abraham Synagogue in Mr. Scheuer's memory.
To read the complete February 2019 Dayton Jewish Observer, click here.