Obituaries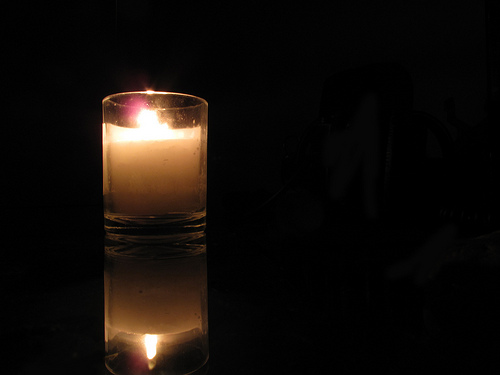 Robert "Bob" Cohen, age 86, of Lake Mary, Fla., passed away March 31 at Oakmonte Village. He was born Dec. 25, 1931 in Philadelphia and was the only child of the late Simon and Dora Garlikov Cohen. Mr. Cohen grew up in Dayton and graduated from Fairview High School in 1950. Following graduation from Ohio State, he served in the U.S. Army where he ran a MASH unit in Korea. Mr. Cohen was a longtime pharmacist, first at his father's store, then at his own store, Robert's Pharmacy, followed by long stints at Owl Drugs and Hook's Drugs. Following his retirement, Mr. Cohen volunteered for many years at Hospice of Dayton. Mr. Cohen is survived by his wife of 55 years, Helen; children Steve (Michelle) of Dallas, Marlee (Lee Cutler) of Winter Park, Fla., and Michael (Joanna) of Winter Springs, Fla.; and grandchildren Jordan, Miles, Rayna and Dara. The family requests donations be made in Mr. Cohen's memory to the Michael J. Fox Foundation for Parkinson's Research.
Rosella "Raye" F. Feldman, age 94, of Dayton, passed away April 9. She was born Sept. 8, 1923 to the late Isaac and Rebecca Friedman. Mrs. Feldman was predeceased by her husband, Milton D. Feldman, M.D., the love of her life. They enjoyed 50 years together. She was also predeceased a year ago by her daughter's dog, Jake, who was always by her side, especially when she was eating her peanut butter snack at night. Mrs. Feldman leaves behind a son, Michael Feldman, M.D., daughter-in-law, Pam of Dayton; grandson, David Feldman, Ph.D. of Daly City, Calif.; daughter, Barbara Feldman of Englewood; grandson, Todd Gorton of Englewood; Robert Gorton of Englewood, Laura Gorton Hittesdorf, Nathan Hittesdorf, and Dillon Hittesdorf of Chicago. Mrs. Feldman lived a long, satisfying life filled with family, friends, pets and lots of love and laughter. To say Mrs. Feldman was a potter is an understatement. She was a ceramic extraordinaire who got such pleasure in sharing her creations. Knowing her was truly a gift. The family expresses deep gratitude to Dr. Jeffrey J. Kaufhold for his expert and compassionate care throughout the years. Mrs. Feldman spent her life sharing with others. Please help her continue to do that by making contributions to the charity of your choice.
Lawrence Sidney Katz, 88, passed away April 16 in Naples, Fla. where he had lived for many years. Born Jan. 21, 1930 to Ben and Toby Katz in Springfield, Ohio, Mr. Katz became a Type I diabetic at age 11, long before treatment was developed as it is today. His disease was a lifelong challenge which he beat through lifestyle choices and a pursuit of every advance in the science of diabetic care. Mr. Katz was honored by the Joslin Clinic in 2016 as one of the longest living insulin-dependent diabetics known. He attended University of Chicago and was married to Barbara (Bubbles) Kaplan until her passing in 2008. Mr. Katz co-owned Pennsylvania Iron and Coal with his brother-in-law, Elwood Kaplan, and was a partner in Dayton Metal Shredders. He is survived by his wife, Ellan Potasky; two sons, Eddie (Susie) Katz and Stanley (Susan) Katz; and grandchildren, Ben (Hope) Katz, Alex Jacobson, Lauren (John) Madera and Ross (Teri) Katz; and stepdaughter, Jill Potasky. Also survived by great-grandchildren Sydney and Simon Katz, Parker Jacobson and Philip and Simone Madera. He was predeceased by great-grandsons Eli and Shiloh Jacobson. Mr. Katz was a lifelong member of Beth Abraham Synagogue. Interment was at Beth Abraham Cemetery. Contributions to Beth Abraham Synagogue or the charity of your choice.
Harvey I. Mann, age 97 of Dayton, passed away April 2. Mr. Mann was a lifelong member of Beth Abraham Synagogue. A member of B'nai B'rith and the B'nai B'rith Bowling League, he was a WW II veteran and a retired VP of Elder-Beerman. Mr. Mann was preceded in death by his loving wife of 73 years, Harriet, four sisters and one brother. He is survived by his daughter, Marsha (Lee) Norden of Leesburg, Fla., and his son, Larry Mann of Columbus, several nieces and nephews. Interment was at Beth Abraham Cemetery. Memorial contributions may be made to Beth Abraham Synagogue or the charity of your choice.
Bruce Alan Pinsky died on April 10 after a four-year battle with Alzheimer's disease. He was born in Dayton on Feb. 6, 1942. He graduated from Fairview High School in 1959 and then attended Ohio University and University Of Cincinnati before returning to Dayton to take over running the family owned Roy Pinsky Produce Co. He later merged the company with Mush & Sons Produce to form what is now Produce One. After his retirement, he and his wife, Betty, moved permanently to their vacation house at Indian Lake, Ohio. Mr. Pinsky was an avid bowler with two Sanctioned 300 games. He also loved playing golf, playing cards, fishing, boating (his boats were all named Banana Boat), and car racing. When CB was popular, he could be heard on the air as Banana King. Mr. Pinsky was preceded in death by his father and mother, Don and Ida Pinsky, and brother, Nelson Pinsky. He is survived by his wife of 45 years, Betty, daughters Tara Lisa Curtis, Roberta L. Pinsky, grandson Tyler J. Curtis, brother and sister-in-law, Terry and Marlene Pinsky, and many other relatives and friends. If desired, contributions may be made to the Ida Pinsky Fund at Beth Abraham Synagogue or to the Alzheimer's Association.
Robert Arthur Stein Sr., 98, died on Feb. 15 at his home in Longboat Key, Fla. Mr. Stein was born on May 29, 1919 in Chicago. He attended the University of Illinois at Urbana-Champaign, majoring in mechanical engineering and was made a member of the Mechanical Engineering Honor Society. After graduation, he moved to Dayton where he worked at Wright-Patterson Air Force Base and met Elaine Isaacson, who became the love of his life. They married in 1944 and had the happiest and most loving 73 years of marriage. After the war, Mr. Stein joined his father-in-law, Max Isaacson, as vice president of Globe Industries Inc. After Globe merged with TRW in 1967, Mr. Stein continued working for TRW until retirement. Later, he joined Tech Development where he created products that made the company very successful. Eventually, he and Mrs. Stein moved to Sarasota, Fla. Mr. Stein was an avid clarinetist for much of his life. He learned to play in high school and participated in his university's marching band. He also loved tennis, squash, and biking. The Steins traveled the world reveling in art, architecture, and the theatre in London. They later studied and purchased primarily mid-20th century New York School art which they recently donated to Wright State University to be displayed in the Robert and Elaine Stein Galleries. Mr. Stein was a staunch believer in education, financially supporting his children and grandchildren from play school through college. He worked diligently for many organizations and donated generously to charities that promoted cultural, artistic, and humanitarian advancement. Mr. Stein's family, friends, and indeed all who met him, found him to be caring, optimistic, and loving with an endless smile. Mr. Stein was predeceased by his sisters, Lois Schatz and Muriel Piller, and is survived by his beloved wife, Elaine, children Robert Stein Jr., his wife Jan, Leslie Stein, her husband Doug Van Horn, William Stein, his wife JoAnn Lawrence, Cindy Stein, her husband Michael Kolendo, nine grandchildren, and two great-grandchildren. Donations in his memory may be made to the Southern Poverty Law Center, Montgomery, Ala.
To read the complete May 2018 Dayton Jewish Observer, click here.