Student asks, OSU responds with kosher food option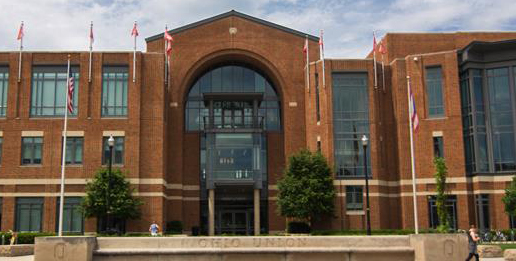 By Alyssa Schmitt, Cleveland Jewish News
For the first time, students at The Ohio State University have the option to pick up a kosher meal on campus.
The change came when freshman Jack Spero, 19, from Beachwood, saw options like vegetarian, vegan and halal foods in the dining halls, but no kosher options.
"The first couple weeks I went up to the managers in different dining halls and food places on campus and I asked them if they have any kosher options or accommodations," said Spero. "They said, 'Unfortunately we don't.' One person said it would be too expensive…I didn't see any evidence of a movement to bring kosher food here."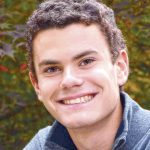 Spero, who started keeping a level of kosher during high school, wanted to keep kosher while at college but didn't have time to walk off campus to Hillel. He began advocating for an on-campus option.
It started with a letter to dining services and grew into an email campaign with like-minded Jewish students.
As a result of his advocacy, the university started offering boxed kosher meals — including sandwiches, wraps and salads — Nov. 20, at its Ohio Union dining area.
During his pursuit, Spero connected with sophomore Max Littman, who sought to add kosher options a year earlier as a freshman member of the OSU Undergraduate Student Government. While Littman was involved with USG, the body passed a resolution in support of the move.
Their connection came just in time for Spero's meeting with Zia Ahmed, the senior director of dining services at OSU. Together, Spero and Littman prepared a plan for the university to offer kosher food without the university having to invest in a costly kosher kitchen, which Ahmed accepted.
"Just like anything else we do, we will continue to stay in touch with Jack and others to see how the program is going," Ahmed said. "We will keep an open mind — we can potentially expand it to other areas on campus, and one day in the future, we could have a kosher kitchen."
Spero, who's pursuing a biology degree with a Hebrew minor, said he was impressed to see that his university listened to students.
"It really means that Ohio State is very receptive and inclusive to students' demands, and to students in general," Spero said. "I'm glad OSU is accommodating more Jewish students on campus, especially with the strong Jewish community that we have here at Ohio State."
To read the complete January 2018 Dayton Jewish Observer, click here.