Ohio invests record $61 million in Israel bonds

By Amanda Koehn, Cleveland Jewish News
The Ohio Treasurer's office bought a record $61 million in Israel bonds on April 3, which Ohio Treasurer Josh Mandel said is in response to the boycott, divestment and sanctions movement.
The purchase is the largest single U.S. government purchase of Israel bonds in history, and Ohio has the largest holding of Israel bonds by a single U.S. government entity, at $165 million.
"First and foremost, we are making this investment because it's a good investment for the taxpayers of Ohio," Mandel said. "Second, we are making this investment in an effort to combat the bigotry of the BDS movement. Third, we are making this investment to stand with the only country in the Middle East that shares American values."
The purchase was made possible by enacting Ohio House Bill 476, which passed in December 2016 and allowed the treasury to increase debt interests in foreign countries from 1 percent to 2 percent of the state's portfolio, according to the treasurer's office.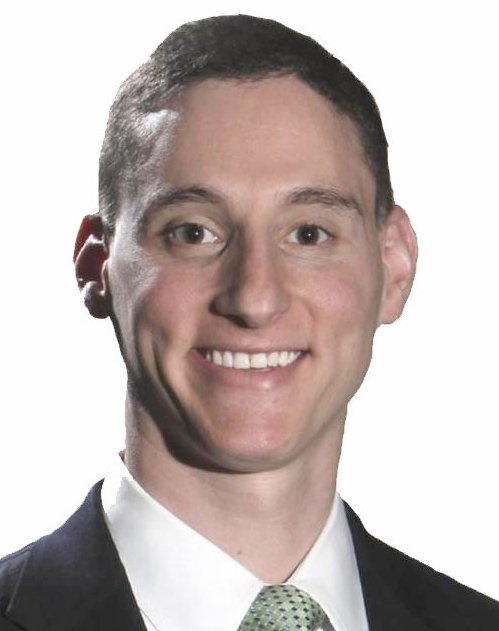 Every Ohio treasurer since 1993 has invested in Israel bonds, as have more than 80 state and municipal public employee pension and treasury funds, according to the treasurer's office. Since 1993, the Ohio Treasury has bought $351 million in Israel bonds. The bonds are an attractive investment because they maintain a high credit rating, are dependable, and yield a competitive interest rate, Mandel said.
Mandel announced in December 2016 that he will run for the U.S. Senate seat held by Sen. Sherrod Brown, D-Cleveland, in 2018.
On April 3, Mandel also sent a letter addressed to Nihad Awad, executive director and co-founder of the Council on American Islamic Relations in Washington, D.C., which said CAIR allegedly supported BDS and the Israel Bonds investment was to combat such divestment initiatives.
CAIR has opposed anti-BDS legislation in Ohio, in the form of House Bill 476, and in other states, saying on its website that such laws violate free speech rights of businesses and institutions that support BDS.
CAIR chapters in Cleveland and Columbus did not return telephone calls for comment.
Michael Siegal of Gates Mills, a member of the national board of directors of Israel Bonds, said it's important to view the issues of fighting BDS and investing in Israel separately to some degree, although both are relevant.
"They are both important and probably, collectively, it's very important, but each one kind of stands on its own," Siegal said. "The investment itself has to be a responsible investment, which it is, and standing up to organizations that, you know, are supporting the destruction of the established state of a Jewish nation, I think that's also critically important."
The April 3 purchase will surpass Mandel's previous record of $50 million invested in Israel bonds in April 2016. The treasurer's office also bought $47.8 million in Israel Bonds in 2014 and $42 million in 2013.
To read the complete May 2017 Dayton Jewish Observer, click here.