Documentary revisits Israel program's impact on Wilberforce students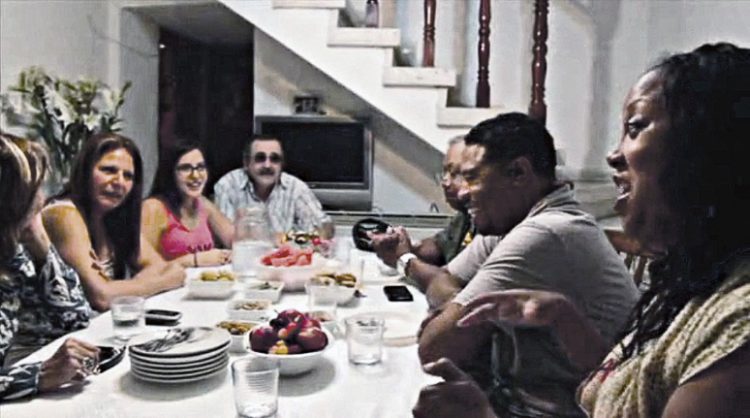 By Marshall Weiss, The Dayton Jewish Observer
From 1988 to 2002, Wilberforce University — an historically African-American institution — sent more than 150 students to Israel for summers of work, teaching, and study.
The program's architect, Dr. Eric V.A. Winston, will present a documentary he has produced about its impact, Taking Israel, on Feb. 27 for the Jewish Community Relations Council's new Israelity Series.
Vincent Singleton, Taking Israel's director, will join Winston for a panel discussion after the film. Singleton filmed the documentary in 2014, when Winston and alumni of the program returned to Israel and reunited with their hosts.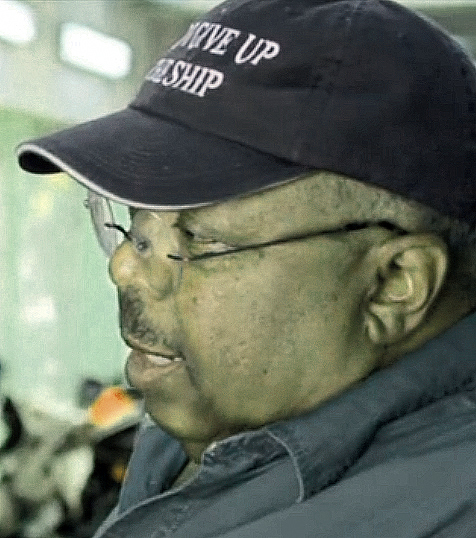 Winston, 74, said the program's aim was, "to give these young African-Americans number one, an opportunity to have an international experience, and number two, to be able to observe the educational, social and political environments in the state of Israel — just to understand — in light of their circumstances as African-Americans."
He says the experience changed their lives.
"The students had an opportunity to see up close and personal one of the most serious intercultural conflicts in the world," Winston says.
The idea for the program came from Wilberforce Sociology Prof. Dr. Stanley Borenstein.
"Stanley came to my office and suggested that the students at Wilberforce should be given the opportunity to satisfy their cooperative education work requirement by working on a kibbutz in Israel," Winston recalls.
With the green light from Wilberforce President Yvonne Walker Taylor, Winston secured funding from university board member Herb Abrons of New York. The philanthropist's foundation funded the project for its entire run.
To bring the program to life, Winston connected with staff of the Jewish Federation of Greater Dayton.
"The Federation introduced us to people in Israel, and of course one thing led to another," Winston says. "We had a good relationship. We got with the Israeli government folks and they suggested that we consider Kibbutz Ramat Menashe in northern Israel in the Megiddo district, near Haifa."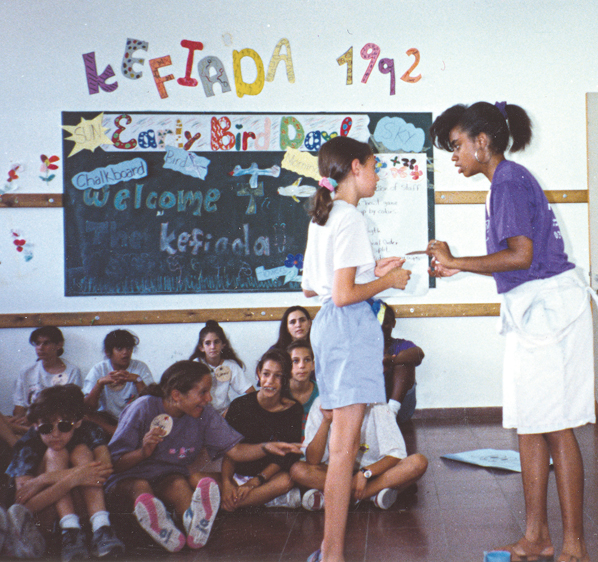 With the Federation's help, after a few years, the summer program also evolved from 12 weeks of work at Kibbutz Ramat Menashe, to comprise four weeks on the kibbutz, four weeks teaching English at a summer camp in the Jesse Cohen neighborhood of Holon (along with home hospitality there), and two weeks in a short-term study program at Hebrew University in Jerusalem.
Since 1983, the Jewish Federation had been paired with the Jesse Cohen neighborhood through the Jewish Agency for Israel's Project Renewal program. Project Renewal sought to improve the quality of life for people in distressed neighborhoods in Israel, with help from volunteers and donors across Jewish communities in North America.
"Eric came and screened the movie here in Jesse Cohen in April, and at Kibbutz Ramat Menashe," says Beth Zuriel, who was the Jewish Federation's representative in Israel at the time of Project Renewal. "Eric, he acts like a Yiddishe neshama (Jewish soul). He's very connected to Israel in his heart. He wanted his students to be in Israel in a way that is very Jewish. He has a love for Israel like a lot of Jews have."
When Wilberforce students arrived to teach the Jesse Cohen children English, "people in the neighborhood saw that people from across the world cared about them, were interested in them," Zuriel recalls.
"These were really underprivileged kids representing a number of different ethnic groupings that didn't become part of the society, that weren't integrated, and issues like drugs and street crime and all of that," retired Jewish Federation Executive Vice President Peter Wells says of the youths in the Jesse Cohen neighborhood. "This was part of our ongoing community relations efforts: reaching out to various segments of the community, building coalitions and relationships."
The Wilberforce program with Israel ended when Winston left the university in 2002. After consulting for Central State University for three years, Winston served as vice president of institutional advancement for Columbia College of Chicago until his retirement and return to the Dayton area in 2013.
It was his connections with graduates of Columbia's film school that inspired him to produce the documentary, on a shoestring budget of $35,000. Taking Israel received the award for Best Director of a Documentary Feature at the Los Angeles Action on Film Festival in September. It was also shown at the Chicago History Museum. Upcoming screenings are scheduled for the Jewish Federation of Indianapolis, the Boxser Diversity Initiative in Sarasota, Fla., and the San Diego Black Film Festival.
The Jewish Community Relations Council will screen the documentary Taking Israel at 7 p.m. on Monday, Feb. 27 at the Boonshoft CJCE, 525 Versailles Dr., Centerville. The program is free. R.S.V.P. to Karen Steiger, 610-1555.   
To read the complete February 2017 Dayton Jewish Observer, click here.