Russian Meatballs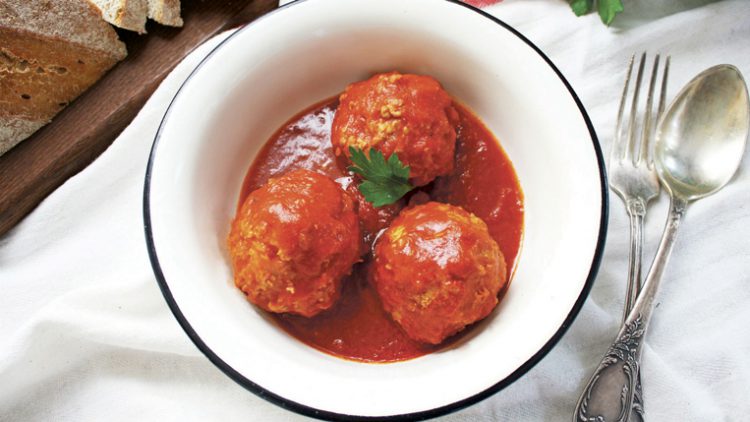 By Sonya Sanford, The Nosher
What makes Russian meatballs, tefteli, different from other kinds? They are typically made with rice rather than breadcrumbs. Some folks make them with beef, some with chicken or turkey.
Some cooks dust the meatballs in flour and then brown them before adding them to the sauce. Shredded carrot is added typically to the base of the tomato sauce, adding sweetness.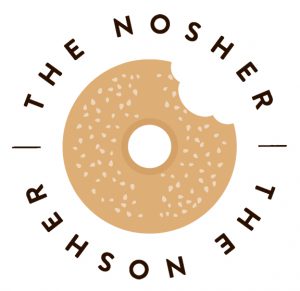 Tefteli are also meant to be eaten on their own as a main course, and they are frequently served with creamy mashed potatoes, but I also love them with a side of polenta, or even with just a slice of good crusty bread.
Every time I make tefteli I try to replicate what my grandmother made for me. Yes, I'm biased, but her meatballs are the best I've ever tried.
This recipe is fairly simple in terms of its ingredients and steps, but the key to her tefteli's success is one step that you can't rush or skip: caramelizing the onions.
Note: Meatballs can be made several days in advance, and they freeze and reheat well.
For the sauce:
1 large yellow onion, diced small
3 Tbsp. oil (sunflower, avocado, or canola)
1 large carrot, peeled and shredded
2-3 cloves garlic, minced fine
2 Tbsp. tomato paste
1 (28-oz.) can crushed tomatoes
2 (15-oz.) cans plain tomato sauce/puréed tomatoes
2 Tbsp. maple syrup or 1 Tbsp. sugar, or to taste
2 tsp. dried oregano or thyme
Pinch of red pepper flakes, or to taste
1 (28-oz.) can filled with water (about 31/2 cups)
Salt and pepper, to taste
For the meatballs:
2 lbs. dark meat ground chicken or turkey
2 cups cooked Basmati or Jasmine rice (about 3/4 cup uncooked)
1 large onion, minced very fine
1 large clove of garlic, finely grated or minced
1 large egg
21/2 tsp. kosher salt (Diamond brand)
Ground pepper, to taste
Chopped flat leaf parsley, for garnish
1. To make the sauce: Add oil to a Dutch oven or large heavy-bottomed pot over medium heat. Add the diced onion to the pot. Allow the onion to soften and caramelize until golden, stirring occasionally, about 15 to 20 minutes (you can go for longer if you want the onion to caramelize more deeply).
2. Add grated carrot, minced garlic and a big pinch of salt to the pot. Stir and sauté for three to four minutes, or until the carrot has softened and the garlic is aromatic. Add the tomato paste and stir until everything is coated, about one minute. Add the crushed tomato, tomato sauce, maple syrup, herbs and chili flakes to the pot. Fill the empty 28-ounce can of crushed tomatoes with water and add that water to the pot. Taste and season with salt and pepper. Let the mixture come up to a simmer.
3. To make the meatballs: In a large bowl, combine the ground meat, cooked rice, and onion. I like to use a microplane to grate my garlic straight into the bowl. Add the salt, pepper and egg.
4. Combine everything until well incorporated, but make sure not to overmix or the meat can become tough. Clean hands work best for this. Before I cook the meatballs, I like to take a spoonful of the mixture and cook it in a small pan to taste for seasoning. I add more salt or pepper accordingly.
5. Form the ground meat mixture into even-sized balls. I prefer my tefteli slightly larger than a golf ball, but make them according to your own preferences. Drop the formed meatballs into the simmering sauce.
6. Make sure the sauce returns to a simmer, then lower the heat and partially cover the pot with a lid. Simmer the meatballs for 35 to 45 minutes or until cooked through. If you find the sauce is too thick, you can add more water. If you want the sauce less thick, you can simmer it for longer to reduce and thicken. Serves four to six.
To read the complete November 2018 Dayton Jewish Observer, click here.