Giving thanks for 50th feast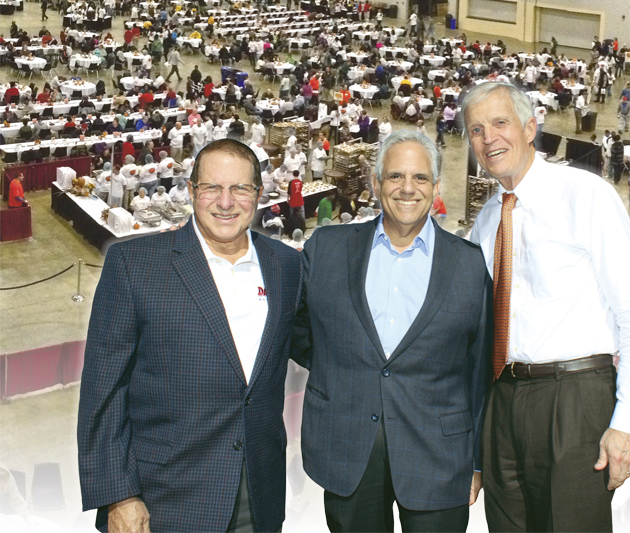 By Marshall Weiss, The Dayton Jewish Observer
It might be the largest Thanksgiving dinner served in the United States. But what's most important to the organizers of Dayton's annual Feast of Giving — who will host the event's 50th dinner Nov. 22 at the Dayton Convention Center — is that no one should be alone on Thanksgiving.
"It's one of the great assets of the Dayton area," says Mike Shane, who co-chairs the Feast of Giving with Dr. Stephen Levitt and Dr. Thomas Olsen.
"They're the guys who saved it," Shane says of his two co-chairs.
"Without Mike Shane, we would not be here today," Levitt adds.
This year's dinner will be the 10th since Levitt and Olsen, partners in their dermatology practice, stepped up to keep it going. Shane, the former chairman of Lastar, joined the project nine years ago.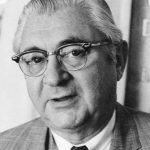 For 40 years beginning in 1969, the Beerman Family Foundation sponsored the Beerman Annual Thanksgiving Day Dinner.
"In the fall of 1969, my father had a very, very serious heart attack and was in the hospital," Barbara Weprin, daughter of Elder-Beerman founder Arthur Beerman, tells The Observer.
"There was such a tremendous outpouring of concern and support from the entire Dayton community, that he decided to do a Thanksgiving dinner for the community, for the hungry, the needy and the lonely," she adds. "And he stressed that it was not just for needy people but for people who were lonely and had no place to share a holiday."
Beerman died in 1970 and the family continued to fund the dinner at Wampler's Ballarena in the Hara Arena complex, with donations from community businesses, and with hundreds of volunteers. In 1988, the family moved the free dinner to the more centrally-located Dayton Convention Center, where it's been held ever since.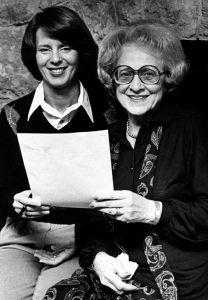 Two months before Thanksgiving in 2009, the Beerman family announced that the 2008 dinner — its 40th — was its last one. Barbara Weprin and her husband, William Weprin, had moved to Florida, and said they planned to focus more on supporting public charities through their foundation.
"Tom came to me and said, 'Hey, maybe we should do something,'" Levitt recalls. "So we got the ball rolling, got in touch with Fox 45. Ben Weprin, who was local had heard about it, he was working with Art Smith, one of the Iron Chefs who does a lot of charitable work, and we all got together and started this program. There was never a gap."
During the basketball season after the dinner's reboot, Levitt was sitting at a UD basketball game with Shane right behind him.
"Mike asked me about it and said, 'I'd like to get involved,'" Levitt says.
"My father-in-law was a Beerman employee, so I saw him going to this every year," Shane says of the dinner. "When the opportunity came that I could participate, I thought this is really awesome."
It was Shane, Olsen says, who organized the operation to run efficiently and effectively. Approximately 400 volunteers serve between 6,500 and 9,500 guests (depending on weather) the complete dinner, which includes two tons of turkey, donated by Cooper Farms in Van Wert.
"The docs' vision was they didn't want anyone to go without a hot Thanksgiving meal," Shane says. "They didn't want people to be eating alone. They wanted them to have a central place to congregate and celebrate. And that's how we built the passion of the team. And there is a large team. Our steering committee is at least 15 people and each has a little piece. We don't have any paid staff."
The Feast of Giving is now a non-profit through the Dayton Foundation. Levitt says he and his co-chairs are among the feast's lead donors. The dinner, he says, costs $90,000 a year.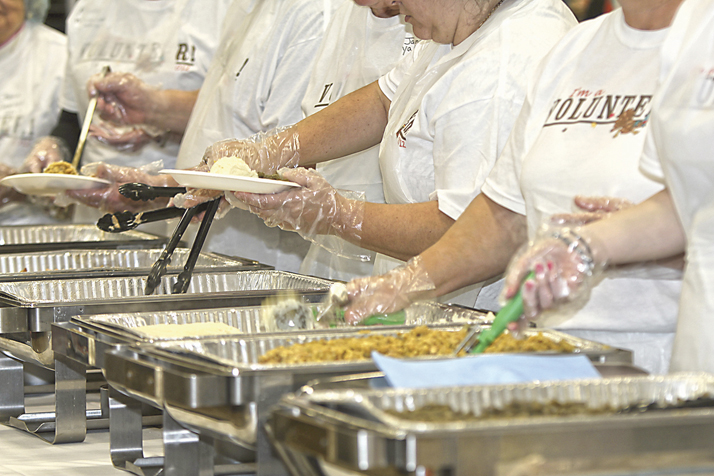 "We get a lot of donations," Levitt says, both financial and in kind. "Right now, we have an endowment of about $1.2 million, and our goal is to get it to $2 million. And so, if something happens to us, with just a few donations of foods, the thing will be able to sustain itself."
Shane says the team wants everyone who attends the dinner to feel like a guest in someone's home.
"We do have a number of our patrons who are in food lines every day," he says. "We also have a number of them that aren't. We want this to be a day that's different from other days for them. We don't want them to stand in long lines. People can stay as long as they want, they can eat as much as they want, there is no limit to the number of times they can go through the service line."
Levitt adds that many people take leftovers home, along with winter gloves, hats, and apparel that the feast makes available to them.
"I'm thankful that the docs gave me an opportunity to participate in this thing, and just to be part of what I think is just a wonderful event and to feel what being thankful is all about," Shane says. "I'm thankful that my family participates as well."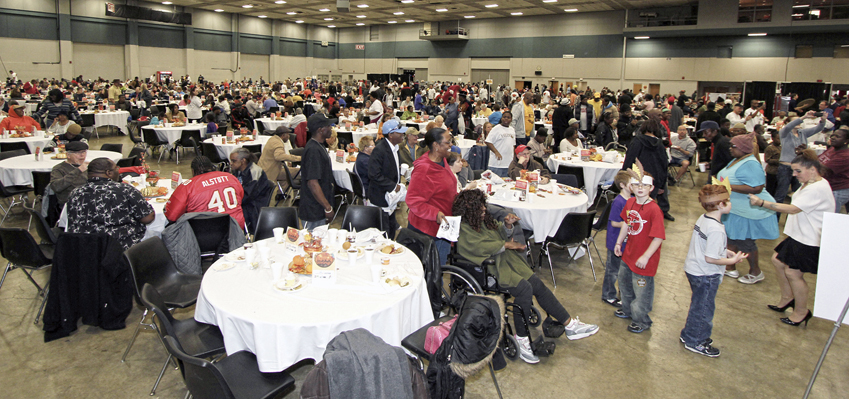 To read the complete November 2018 Dayton Jewish Observer, click here.