Obituaries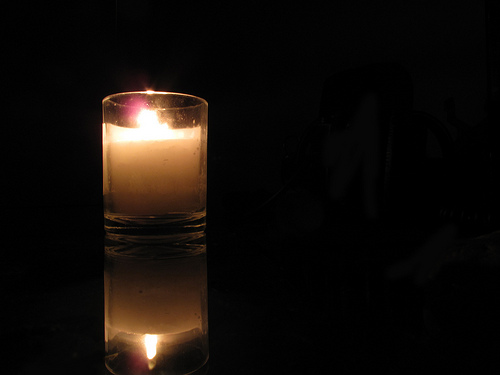 Rose Marie Mauch, age 80 of Kettering, passed away June 10. She was born July 29, 1937 in Lebanon, Ohio. After graduating from Patterson Co-op High School, Mrs. Mauch received an art education from Sinclair College. She retired from Nationwide Insurance following a stroke that left her unable to communicate well. Despite her condition, she continued to live a life of happiness and purpose which was an inspiration to watch. Mrs. Mauch was a devoted member of Temple Beth Or, a loving parent, and an artist of paint and clay. She brought kindness and love to those she knew and will be missed. Mrs. Mauch is preceded in death by husband, Steve Mauch, and is survived by her son, Michael Dorin; daughter, Joanie Delph; grandson, Justin Delph; as well as many siblings and friends. Interment was at David's Cemetery. Donations to Temple Beth Or will be appreciated.
Janice M. May, age 81 of Dayton, passed away June 5. She was preceded in death by her son, Thomas B. May Jr. and husband, Joseph Braunstein. She is survived by her daughters, Sharon (Robert) Stettner, Sheryl (Larry) Purcell; son, Jeffrey (Val) May and daughter-in-law, Laura Libby-May; eight grandchildren; three great-grandchildren; sister, Wanda Penrod. Interment was at Riverview Cemetery. Memorial contributions may be made to Hospice of Dayton or the charity of your choice.
Myrna F. Miller, age 83, passed away June 10 in Columbus. She was preceded in death by her husband, Edward Miller; parents, Jacob and Rose Korn; and brother, Sherwood Korn. Mrs. Miller is survived by her daughter, Shelly (Robert) Hoffman; sons, Mitchell (Christie) Miller and David (Marlene) Miller; grandchildren, Jacob, Alec and Evan Miller, Ben and Rose Hoffman, Josh and Taylor Miller, Coushatta Welch. Mr. and Mrs. Miller raised their family in Dayton, where she taught special education at Madison Park Elementary School. Following retirement, she moved to Columbus where she was an active member of Temple Israel there and volunteered at Wexner Heritage House. Interment was at Riverview Cemetery in Dayton. Contributions may be made in her memory to Temple Israel in Columbus, templeisrael.org.
Dr. Paul Schreibman, age 79, of New Vienna, formerly of Dayton, Fort Recovery, and Yellow Springs, passed away May 24 at his residence after a long battle with cancer. Dr. Schreibman completed a fellowship at Harvard Medical School and was an instructor of medicine at Harvard Medical School, an associate professor at The Rockefeller University and professor of medicine at Wright State University. He served in private practice and emergency care, was a world traveler and provided medical care for underserved countries including South Africa and Belize and served as M.D. on a trek through the Himalayan Mountains. Dr. Schreibman has been heard to say, "It took me 30 years to become a doctor and another 30 to become a doc." Dr. Schreibman is survived by his son, David Schreibman of California; daughters, Laura Barron of Toronto, and Susan Ford of Washington state; brother, Daniel Schreibman of California; grandchildren, Bret and Jacob Schreibman, Macie Melendez, Rafael, Ketzia and Simona Barron; great-grandchildren, Boston Schreibman, Ace and Zeke Melendez; and many other relatives and friends. Interment was at Beth Abraham Cemetery. A casual gathering for friends in Hillsboro will be announced at a later date. There's a little less love in the world today without our one and only Papa Doc. Memorial contributions may be made to the GreatER Campaign c/o Highland District Hospital.
To read the complete July 2018 Dayton Jewish Observer, click here.