Young Jews have created an online community for kvetching – Jewbook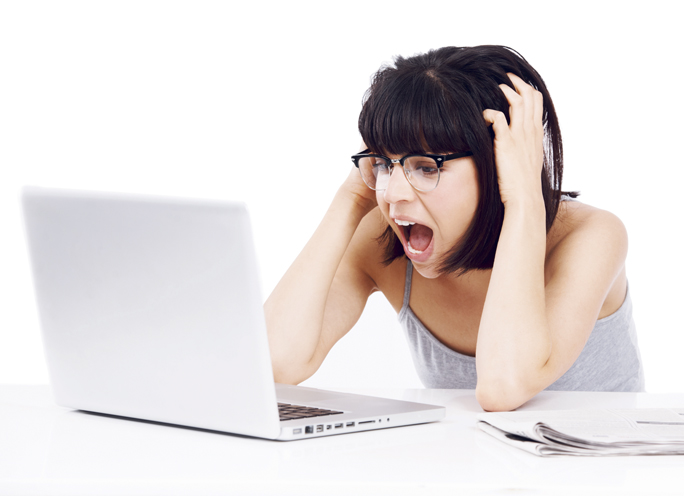 By Lev Gringauz, New Voices
Young Jews are increasingly not affiliated with mainstream Jewish institutions and those institutions are panicking. But some aren't lost at all. They're just expressing their Jewishness elsewhere: at Facebook.
They've built their own institution of sorts: Jewbook, a term referring to a community of Jewish Facebook groups.
"I think there are several different Jewbooks – 'the one I used to go to, the one I go to, and the one I'd never set foot in,' like the old Jewish joke about the man on the island," Noah Butsch explained. There's a more religious Jewbook, spearheaded by discussion groups like God Save Us From Your Opinion, and an actively anti-Zionist Jewbook, though the Jewbook Butsch is actively involved in is largely neutral on Israel.
Butsch is a co-creator of sounds goyish but ok (or SGBOK), the Facebook group said to have started the Jewbook phenomenon. The group has over 11,000 members and a description that simply reads, "Post things that sound goyish but ok." Group members deliver, posting the oddball comments about Judaism and Jews that non-Jews make in passing, from comical to scary.
"It blew my mind these stories I'd hear from members," Noah said. "People confusing Jews with Muslims, thinking Jews worship Jesus, claiming that 'goyim' means 'cattle' and is a slur against non-Jews." When SGBOK was still new, a member also posted about a "Facebook group of 'magic users' who believed that Jews were 'particularly powerful' wielders of magic."
SGBOK itself grew out of Leftbook, a collection of Leftist and social justice-oriented groups. People used Leftbook to share frustrating experiences related to their left-wing identities, though the group quickly became a space where many Jewish members experienced their own frustrations.
Jewish members tired of being told what was and wasn't anti-Semitic by non-Jews, or being held accountable for the existence and actions of Israel, left Leftbook and started their own groups like SGBOK.
Thus, Jewbook was born.
Motivated largely by exasperation
Now boasting countless Facebook groups connecting thousands of Jews around the world, Jewbook has become an unprecedented Jewish social media institution – motivated largely by pure exasperation.
As Deassimilation Education admin Ilana, who also preferred not to use her last name, put it, "The Youth Are Angry!" She's noticed mixed emotions of "anger and confusion and pride and shame about Jewishness in general." Though there is no hard data available about the makeup of the Jewbook population, Ilana estimates that most participants are between the ages of 18 and 35, with the largest subset in their early- to mid-20s.
"We're seeing a lot of struggle with identity, especially in the context of leftist politics and identity politics vis a vis race/ethnicity in North America," she said. "People are trying to figure out what it means to be a young Jew, and Jewbook is one way a lot of them are trying to engage and grapple with those questions."
Jewbook has become an avenue for conversations on complex intra-Jewish issues: intermarriage, Ashkenormativity, the marginalization of groups like queer Jews, Jews of color, and Jews with disabilities, and problems within mainstream Jewish institutions. These discussions thrive in the more inclusive, anonymous, and accessible platform Facebook provides in comparison to brick-and-mortar communities and take their flavor from the young age and largely left-leaning makeup of group members.
An educational tool
As a result, Jewbook has also become an educational tool for young Jews, wrestling with assimilation and the many trends mainstream Jewish institutions are worried about.
"Jewbook helped me get in touch with my Jewish cultural and ethnic identities, whereas before I'd thought of my Jewish identity only in terms of religion," said Sarah, who preferred not to use her last name for privacy reasons. She is an admin of Deassimilation Education, a group that specifically exists for members to ask questions and teach each other about Judaism. Many of her preconceptions about Jewish life have been challenged by other members active in Jewbook.
For example, Sarah said she's now more aware of the barriers some people face to involvement in synagogue life – from finances to work schedules to mental health – and shifted her anti-intermarriage stance over time. As a result, Sarah has come to see metrics like synagogue engagement and intermarriage rates as poor ways of understanding American Jewry.
Ultimately, Jewbook encapsulates the biggest trend frightening our parents' generation: the disconnect of young Jews from the institutions that have traditionally defined mainstream Jewish life. Jewbook members frequently discuss feeling like major Jewish organizations don't represent them.
Beyond their frustration with Federations or Hillels, young Jews in Jewbook feel left behind by traditionally Jewish-left organizations and publications like The Forward. "The tendency of the Forward to try to have a 'balanced' op-ed page, having completely abandoned its old leftist tradition, is a great example of this," Butsch said. "Now it runs articles suggesting that we befriend Nazis. A lot of us find this baffling and alienating." Jewbook members vent about this trend through a group called Is The Forward OK?, where members post Forward pieces they find silly, pointless, or frustrating.
Israel is another point of disconnect between much of the Jewbook crowd and Jewish institutions. Many members of Jewbook are frustrated with the Jewish world's heavy effort on advocating for the Jewish state, and Butsch connects this to waning Jewish support for social justice issues.
He says that while many members of Jewbook are left-wing Zionists, "It is not despite that belief, but because of it, that it is so upsetting there has been this shift away from a Jewish focus on social justice." He said Jewish institutions often reference Jewish participation in the Civil Rights movement "but instead dedicate their resources to defending American foreign policy toward Israel."
In real life
Some of the virtual education, community building, and concern with the Jewish world that that transpires on Jewbook has led to group members meeting IRL (in real life) at social justice marches, meet-ups, and Shabbat dinners. Through some groups, people have fallen in love, dated, and even gotten married.
Ironically, in a grassroots fashion over social media, Jewbook is hitting all the major goals mainstream Jewish organizations are struggling to fulfill offline – Jewish education, Jewish continuity, community organizing, and social justice work.
However, Jewbook members seem to have no clear vision for mobilizing more in real life, and Jewbook may be reaching a contraction point as some grow tired of constantly interacting with young Jewish frustration.
Sarah said that for her, "Jewbook is primarily an online experience," though she worries that it's also a distraction from the real world. "I'm glad Jewbook has helped me be more aware," she said. "On the other hand, sometimes I wonder if my mental health wouldn't be better if I were less aware."
Butsch doesn't look at it so seriously. To him, Jewbook is "just a place that we have happened to congregate together to joke and let off steam," he said, "to have a sense of community in light of our inability to connect with traditional Jewish institutions."
Lev Gringauz is a New Voices reporting fellow studying journalism at the University of Minnesota.
To read the complete June 2018 Dayton Jewish Observer, click here.