Proverbial wisdom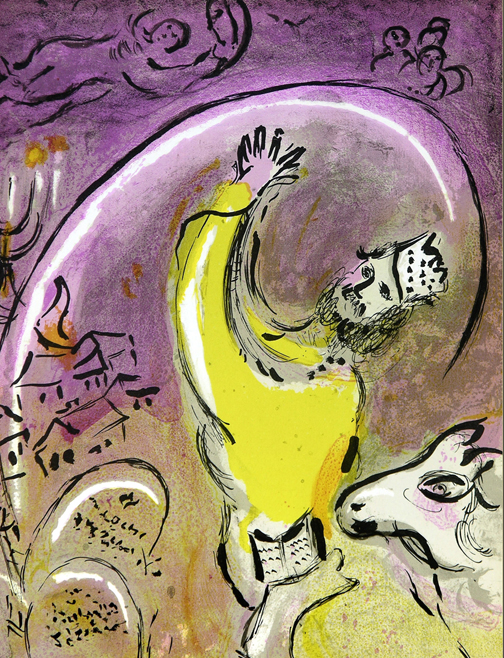 The Bible: Wisdom Literature
A series by Candace R. Kwiatek, The Dayton Jewish Observer
When Solomon ascended to the throne of Israel, God appeared to him in a dream and offered to give him whatever he desired. Solomon chose wisdom: an understanding heart to discern between good and evil.
Solomon's wisdom became known as greater than that of all men, and legends describe his fame as a wise man throughout the known world.
What is wisdom? Is it, as today's dictionaries describe, teachings of ancient wise men? Scholarly knowledge or learning? Sensible decisions or actions? The qualities of knowledge and experience applied to decision-making?
Deciding what is true or right and acting accordingly? Or, in the 1828 definition from Webster's Dictionary of the American Language, "judging what is most just, proper and useful, and the right exercise of that knowledge, the choice of laudable ends, and the best means to accomplish them"?
Modern researchers on the topic are stymied: "Wisdom is like a mosaic that is composed of so many different facets," writes endurance athlete and coach Christopher Bergland.
The contemporary world has an increasingly nebulous grasp of wisdom. This confusion may even partly explain the declining use of the word wisdom in English language literature from across the past two centuries, according to Google's Ngram Viewer online search engine.
It may also explain the results of a 2016 study, The Many Faces of Wisdom, to explore how people understand wisdom.
Participants from the U.S. and Canada identified three separate categories of "wise reasoning": practical, benevolent, and philosophic.
Researchers found that "practical wisdom — insight into real-life issues and work to strategically deal with specific social problems, exemplified by Lincoln and Franklin — resonated most strongly with the majority of study participants."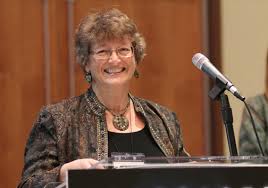 In the entire study, there was no indication of any attempt to identify a universal or overarching wisdom principle.
Bringing this shortcoming into focus is Pastor Robert Deffinbaugh's story about teaching high school classes in prison.
"One of my students was honest enough to inform me that he planned to use what he learned when he was released…to become a consultant of crime," Deffinbaugh writes. "He would charge a fee for engineering specific criminal acts…only charg(ing) a commission for successful crimes." The pastor concludes, "I experienced the difference between 'knowledge' and 'wisdom.' Knowledge…when applied with wisdom could prove profitable. But that same knowledge could be used in a way that would be both criminal and cruel."
Rabbi Yonason Goldson elaborates, observing that wisdom — whether understood as cultural maxims, intellect or scholarship, experience or the practical-philosophic-benevolent reasoning of the wisdom study — must be properly channeled to avoid becoming twisted and corrupted through rationalization.
The foundation of wisdom must be virtue, a faithful commitment to uprightness, to moral and ethical principles in one's life and conduct.
So what does this all have to do with the wisest man in the world? In the 2016 wisdom study, philosophic wisdom was rated as the wisest, but it was the least preferred, and Solomon was the exemplar.
Although he is the author of the philosophical books of Ecclesiastes and Song of Songs, Solomon is also credited with speaking 3,000 proverbs, hundreds of which are recorded in the Book of Proverbs.
His adages, parables, and short memorable observations are designed to educate young and old on how the world works, how to discern what is just and fair, and how to attain wisdom and discipline.
Proverbs is largely a book of practical wisdom: a universally applicable, commonsense approach to a virtuous life.
Proverbs addresses a multitude of topics — personal character and companions, work and wealth, poverty and the power of the tongue, family relationships, and more — with an underlying theme of virtue.
It's a wisdom text that may be more familiar than you think.
• Pride goes before destruction, and a haughty spirit before a fall.
• Death and life are in the power of the tongue.
• Go to the ant, you lazybones; consider its ways, and be wise, which having no chief, overseer, or ruler, provides her bread in the summer and gathers her food in the harvest.
• A generous man will prosper; he who refreshes others will himself be refreshed.
• He who walks with wise companions will be wise, but the companion of fools will suffer harm.
• A gentle answer turns away wrath, but a harsh word stirs up anger.
• Train children in the way they should go, and even when they are old, they will not turn from it.
There's even a Proverb in the Torah service: "It is a tree of life to all who hold fast to it, and those who cling to it are happy."
One of the first verses traditional Jewish preschoolers learn is from Proverbs: "The beginning of wisdom is fear of the Lord."
But biblical scholar J. Webb Mealy asks, what is the end of wisdom?
"The end of wisdom is not to fear God, but is to join God in fearing what God fears, in hating what is harmful: behaviors and attitudes that tear down rather than build up," he concludes. "The goal is to hate what is harmful to my own well-being and to the well-being of all that God has made."
Knowledge and virtue: together they are the foundation of wisdom. Proverbs is a good place to start.
Literature to share
Strangers in Budapest: A Novel by Jessica Keener. Who exactly are the strangers in Budapest? Annie and Will who move there with their infant son just after the fall of communism? Elderly Edward who lives in hiding? Ex-pat Stephen who poses as a translator? The ever-present but marginalized Roma? Or the Hungarian citizens themselves? Part mystery, part modern history, part character study, Keener's multi-layered tale reveals the power of the past to haunt the present. It's mesmerizing; I couldn't put it down.
The Knish War on Rivington Street by Joanne Oppenheim. Delightful images in pen and watercolor complement the engaging text and dialogue in this illustrated children's book. Based on a true story, The Knish War introduces young readers to Jewish life in the early 20th century: knishes, immigration, pushcarts, and police wagons, along with great vocabulary words such as Victrolas and oompah-pah bands. It also explores rivalries and finding solutions along with a good dose of business economics. The author includes a bit of background on the historic knish war and recipes for the knishes. Delightful!
To read the complete June 2018 Dayton Jewish Observer, click here.