Obituaries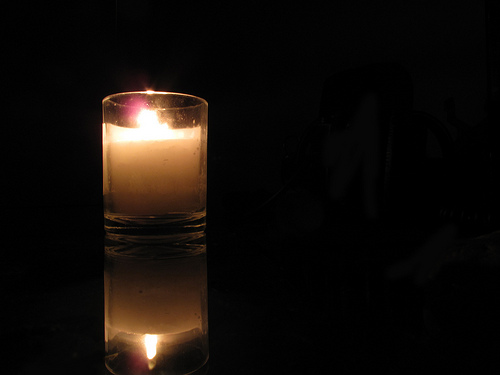 Arthur Prince Auster, 97, passed away in Seattle on Jan. 30 after a brief illness. He and his beloved wife Judy, who passed away in 2007, moved to Dayton in 1963 after living in France. Mr. Auster was active in Beth Abraham Synagogue, the Dayton Christian-Jewish Dialogue, the Alliance Francaise, and taught at Wright State University and Sinclair Community College after retiring from civil service and obtaining his master's degree at age 65. Mr. Auster was a Navy veteran of World War II and the Korean War. He served on Guam during World War II, where he met Jewish Chaplain Philip Lipis of Chicago. During his time on Guam he became friendly with Chaplain Lipis and made a lifelong promise to always conduct Jewish services when clergy was not available. To this end, he held true to his promise in every city he lived as evidenced by the Beth Abraham summer services he organized more than 30 years. He and Judy moved to Florida in 2000, and Mr. Auster moved to Seattle in 2011. He is mourned by his children Francine, Jonathan, and Jacqueline and their spouses, six grandchildren, his sister Honny Robison, and numerous nieces and nephews.
Gerald M. Caruso of Cincinnati passed away Jan. 27 after a brief illness. He is survived by his loving wife, Sandy, of 20 years; 11 children, Gerald Caruso Jr. (Kristin) of Minneapolis, Peter Caruso (Debra) of Atlanta, Robert Caruso (Jody) of Columbus, Mary (Matt) Dillon of Tampa, Ann Caruso of Akron, Patrick Caruso (Missy) of Tampa, Michael Caruso (Patty) of Dayton, Theresa Woodall (Tim) of Tampa, Matthew Caruso of Troy, Gretchen Wolbers (Jason) of Tipp City, and Ryan Clo of Cincinnati; as well as 19 grandchildren. Mr. Caruso was born Dec. 3, 1934 in Oak Park, Ill. and called Dayton his home for many years, where he raised his children and was CEO of Caruso Communication. Mr. Caruso will be greatly missed by his family and friends. His humor and love for life shall live on in all who knew him. Donations in his memory may be made to Hospice, Goldman Union Camp Institute, Temple Israel, Hillel at Miami University or a charity of your choice.
Steven M. Cox, 68 years old of Columbus, died Feb. 16 at Mount Carmel West Hospital after an extended illness. He was born July 30, 1949 in Iola, Kan. to Celia Cox Greenleaf and the late Royal Cox. A graduate of the University of Kansas and The Ohio State University Law School, he worked for many years as a criminal defense attorney and public defender. He was an avid bird watcher, hiker and environmentalist. He is survived by his mother, Celia Cox Greenleaf; sons, Joseph (Jennie) and Daniel (Eric); their mother, Marcia Cox; brother, Martin Cox (Claudia); sisters, Sandra Shaner (Dave), Janice Karshner, and Karen Crisp (Rick); many nieces, nephews, cousins; and his cat, Butch. He resided in Dayton for 20 years and was affiliated with Temple Israel.
Dr. Melvin Mayerson, 92 of Dayton, passed away peacefully on Feb. 7. Born and raised in Dayton, Dr. Mayerson attended Fairview High School and began his studies at The Ohio State University before serving in World War II as a dental technician aboard the army hospital ship Aleda E. Lutz. Following his military service, he returned to Ohio State to complete his dental education and went on to attend Northwestern University for his residency in orthodontics. After graduation, Dr. Mayerson moved back to Dayton to enter private practice and became a highly respected, well-loved orthodontist for more than 50 years. Dr. Mayerson served as president of the Dayton Dental Society and the Ohio Association of Orthodontists. He was also an assistant professor in the graduate department of orthodontics at Ohio State, a contributing editor for the Journal of Clinical Orthodontics, and a diplomate of the American Board of Orthodontics. In 1953, Dr. Mayerson married the love of his life, Elaine Gordon, and they shared 62 wonderful years together — raising a family, traveling the world, and exploring life's adventures side by side. Dr. Mayerson was an avid golfer, filmmaking enthusiast, and longtime numismatist. Dr. Mayerson was predeceased by his wife, Elaine; parents, Mollie and Jacob Mayerson; sister Pearl Wool; and brothers Manuel and Jerald Mayerson. He is survived by his daughter, Mandy (Ezra) Riber; son, Lloyd Mayerson; grandchildren, Lilly (Kenny) Fifer and Sam Riber; and many nieces, nephews, and cousins. The family would like to express their heartfelt thanks to Dr. Mayerson's wonderful team of caregivers and to Dr. Grossman and the staff of Walnut Creek for their support. Memorial contributions may be made to the charity of your choice.
To read the complete March 2018 Dayton Jewish Observer, click here.