Obituaries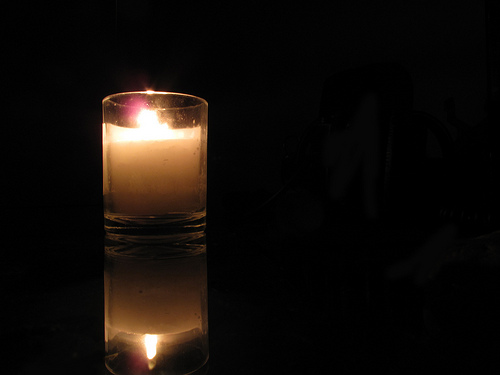 Arthur "Arky" Carne, age 94 of Dayton, passed away Jan. 17 at Hospice of Dayton. He was a resident of Friendship Village, a graduate of Roosevelt High School and Antioch College. He managed several department and grocery stores in the Dayton area and owned Free Pike Party Supply. He retired from the Montgomery County Board of Mental Retardation and Developmental Disabilities, and volunteered at Miami Valley Hospital in his retirement. He served in the Army Air Forces in World War II, flying 35 missions over Germany. He was a member of Temple Israel and Beth Abraham Synagogue. Mr. Carne was preceded in death by his parents, Louis and Elizabeth Carne, and brother, Hyman "Mitzi" Carne. He is survived by Marlene, his wife of 66 years; sons Steven (Judith) of Dayton, Richard (Cheryl) of Dayton, Edward (Anita) of Long Grove, Ill., and Daniel of New York; granddaughters Meagan Schwartz (Adam), Christina O'Connell-Carne, Abra Adrabi (Jon), Natalie Holger (Gregory), Eve Carne, Sarah Carne, Rebecca Carne; great-granddaughters, Maya and Dora Adrabi, and many friends. Interment was at Riverview Cemetery. Memorial contributions may be made to Temple Israel, Beth Abraham Synagogue or Hospice of Dayton.
Beatrice DuBro, age 89 of Dayton, passed away Dec. 24. Mrs. DuBro was the co-partner of DuBro & Son poultry and eggs. She was preceded in death by her husband, David DuBro, two brothers and a sister. She is survived by her son, Michael (Ronna) DuBro; three grandchildren, Mandy (Ben) Kwait of Cleveland, Megan (James) Dester of Irvine, Calif., and Jason DuBro of Boca Raton; two sisters-in-law, Minnette Weiss and Jacqueline Miner; many loved nieces and nephews. Interment was at Beth Abraham Cemetery. Memorial contributions may be made to The Jewish Big Brothers Big Sisters Association, 22001 Fairmount Blvd., Shaker Heights, OH 44118.
David A. Katz, age 56 of Dayton, passed away Jan. 6. Mr. Katz graduated from Northmont High School and received an associate's degree from Sinclair Community College. He was a lifelong resident of Dayton and enjoyed spending time with his family, friends, work associates, and family pets. Mr. Katz was preceded in death by his grandparents, Jack and Tina Rosenthal and Lewis and Anna Katz. He is survived by his parents, Larry L. and Natalie J. Rosenthal Katz; sister, Michele R. Katz ( John P.) McCarty; nephew, Jonah S. Werbelow; uncle Gary (Terri) Rosenthal; cousins, Christina Rosenthal (Rodney) Ball and Brett Rosenthal; and his lifelong friend Richard Donenfeld. Interment was at Riverview Cemetery. Memorial contributions may be made to Temple Israel or Midwest Academy, 1420 Chase Ct., Carmel, Ind. 46032. The family is grateful for the outpouring of love and support during their time of sorrow.
H. Dusty Rhodes, D.O. age 66 of Oakwood, passed away Jan. 1. Dr. Rhodes was a graduate of Kirksville College of Osteopathic Medicine. He was a sports medicine and family practice physician for more than 25 years. He also served as a faculty member for many years at The Berry Family Health Center at Miami Valley Hospital. He is survived by his wife, Terri; children, Taylor, Micah, Annie and Mira; two sisters, Alicia (Rabbi David) Nelson, Selena (Dr. Malcolm) Katz; brother Dr. Clayton (Janice) Rhodes; aunts, Adrienne Haine (Herb) Schoenes and Augusta Szego; many nieces, nephews and cousins. Interment was at Riverview Cemetery. Memorial contributions may be made to National Park Federation, 1110 Vermont Ave. NW, Suite 200, Washington, D.C. 20005 or the charity of your choice.
Sondra S. Ross, 78, of Liberty Township, died Dec. 28 at University of Cincinnati Medical Center. She was born in Dayton on April 15, 1939 to parents Harry and Roslyn (Antman) Schear. Mrs. Ross graduated from Fairview High School then attended University of Michigan and Boston University and received her master's degree from NYU. She taught English at Walnut Hills High School and Miami University. She also co-founded the Montessori Nursery School in Middletown. She was a past president of Temple Beth Sholom in Middletown. Mrs. Ross was an avid supporter of performing arts including as a patron of Cincinnati Playhouse in the Park for more than 50 years, and a supporter of Ensemble Theatre Cincinnati. She was also a political activist. Mrs. Ross was a loving wife, mother, aunt, sister, grandmother, and friend who will be greatly missed by her husband of 52 years, Fred L. Ross; sons, David (Inga) Ross of Monterey, Calif., Adam (Heather) Ross of West Chester, and Matthew (Sue) Ross of Gurnee, Ill.; sisters, Brenda Rinzler of Dayton and Rica (Stuart) Hodesh of Cincinnati; sister-in-law Reggie Finkleman of Cincinnati; and grandchildren, Nicole, Alex, Samuel, Jacob, Hailey and Mitchell. She was preceded in death by her parents and brother-in-law, Allan Rinzler. Interment was at Beth Abraham Cemetery. Please make memorial donations to the Israeli version of the Red Cross: American Friends of Magen David Adom, P.O. Box 96402, Washington, D.C. 20077-7929 or online at afmda.org.
Suzanne K. Rubin, age 79 of Dayton, passed away peacefully on Jan. 16. She was the daughter of Dr. and Mrs. Milton Segal, and is survived by her husband of 57 years, Phil Rubin, and her two children, David Rubin of Chicago, and Elaine (Mark) Spaulding of Dallas, and three grandchildren, Zach and Allie Spaulding, and Sarah Rubin. She was a graduate of Fairview High School and attended Northwestern and Ohio State Universities, and was a member of Alpha Epsilon Phi Sorority. The Rubins raised their family in Springfield, Ohio for 20 years where she was an active member of Temple Sholom. They moved to Dayton in 1981. Mrs. Rubin became interested in the elderly and for more than 12 years visited and counseled independent residents in two nursing facilities. She enjoyed attending musical, dance and theatrical events. She was active in Temple Israel and would often attend various study groups. Interment was at Riverview Cemetery. Memorial contributions may be made to Temple Israel or Hospice of Dayton.
To read the complete February 2018 Dayton Jewish Observer, click here.