Harissa Honey Roast Chicken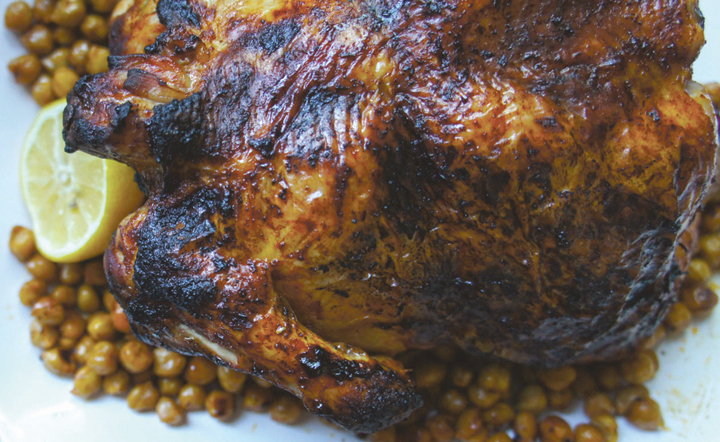 By Shannon Sarna, JTA
There's a reason chicken is a bit of a Friday night staple: Before Jews came to America, red meat simply wasn't abundantly available and therefore saved for special occasions. But also, chicken is a relatively easy dinner to prepare, especially when you roast a whole chicken.
This honey harissa and lemon chicken is as easy as any other roast chicken recipe, with a slightly sweet, slightly spicy twist.
You may be asking, what the heck is harissa?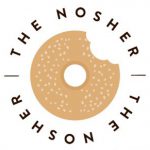 Harissa is a North African pepper and chili condiment, or paste, that was brought to Israel by the Jews of Tunisia and Morocco, and quickly became a popular flavoring. It can be found in dried form in the Israeli outdoor markets or as a paste in jars.
Even many American supermarkets like Whole Foods, Stop & Shop, Shop-Rite and Trader Joe's are carrying harissa, usually in the ethnic aisle with other Middle Eastern products. You can even try your hand at making your own.
There are so many ways to use harissa, from lemon potatoes with harissa mayo to a spring greens fritatta.
But I recently got my hands on some NY Shuk harissa, and it is so much better than trying to make your own or many of the other store-bought varieties I have tried. It's smoky, deep and not too spicy. And I have made chicken with it several times — to the delight of my family and friends.
I like roasting a whole chicken using an upright roaster. I highly recommend investing in one; it makes such a difference for a super-moist bird on the inside, while still achieving that coveted crispy skin.
If you want to add a rinsed and drained can of chickpeas to the bottom of your pan for the last 15 minutes, they are delicious with this chicken, but the step is completely optional.
1 whole chicken
2 Tbsp. honey
2 Tbsp. prepared harissa (such as NY Shuk)
zest and juice of one lemon
1 Tbsp. olive oil
1/4 tsp. salt
1/4 tsp. black pepper
1. Mix together honey, harissa, lemon zest and lemon juice, olive oil, salt and pepper. Place chicken in a sealable plastic bag and pour in marinade. Massage the chicken until completely coated. Throw in lemon halves if desired.
2. Place in fridge and allow to marinate for one hour or up to 24 hours.
3. Preheat oven to 450 degrees.
4. Place chicken on an upright roaster or on a baking sheet.
5. Cook for 55-60 minutes or until a meat thermometer (stick into thickest part of chicken without touching bone) reads 165 degrees.
6. Allow to cool slightly. Cut into pieces and serve.
Shannon Sarna is the editor of The Nosher.
To read the complete January 2018 Dayton Jewish Observer, click here.