The gifts of 'different wiring'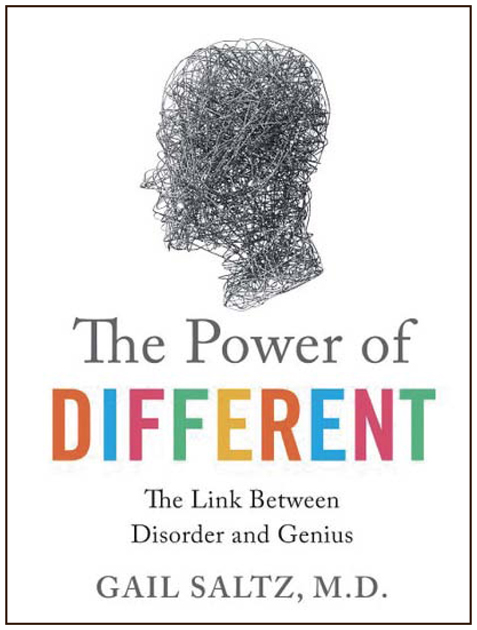 By Michele Alperin, Special To The Dayton Jewish Observer
Symptom clusters in individuals who struggle with mental health issues or learning differences can also be a source of strength — or even genius — psychiatrist Dr. Gail Saltz details in her new book, The Power of Different: The Link between Disorder and Genius. Saltz will discuss The Power of Different at Oakwood's Wright Memorial Library on Oct. 25 for the JCC Cultural Arts & Book Fest.
In the book, Saltz — a clinical associate professor of psychiatry at the New York Presbyterian Hospital Weill-Cornell Medical College and a psychoanalyst with the New York Psychoanalytic Institute — focuses on symptoms rather than diagnostic labels that stigmatize difference.
A diagnosis, she says, "can be really traumatic because you have a whole set of beliefs that go along with it." These preconceived notions, Saltz says, keep people ashamed and discourage them from seeking services. Labels are also "devoid of the full picture of what it means to have different wiring."
Achieving a more realistic and complete picture of a mental health issue or learning disability, she says, requires an exploration of the strengths that can grow out of the same neurological differences that cause symptoms like distractibility, anxiety, melancholy, or divergent thinking.
In the chapter on distractibility, which is central to an attention deficit disorder diagnosis, Saltz describes how it can be a source of creativity.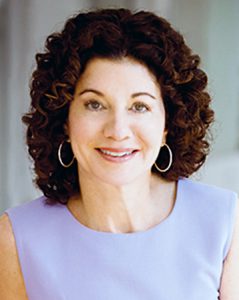 "An exciting amount of research," she writes, "now suggests that uncontrolled wavering of attention (and the lapses into freethinking that occur simultaneously) is also the key to the exceptional originality and creativity exhibited by many of those with ADD."
People with autism spectrum disorder, Saltz says, have difficulty with social relating but often are skilled in classifying objects, recognizing repeating patterns, identifying the rules that govern a system, paying greater attention to detail, and comfort in repetition. These strengths can make an ASD individual stand out in areas like computer science and mathematics.
"People that have great social skills may not be able to digest and excel in areas like computer science because they are so bored by the repetition, and are not attuned to tiny detail, to the ability to understand pattern and systematize at that high level," Saltz says.
The idea for this book first grew out of her experiences with people in her practice who "do have a mental health diagnosis but in many ways have exhibited and played to the strengths they have, and have been successful."
She noticed the same thing in two series she hosts at the 92nd Street Y, one interviewing celebrities, the other exploring historical icons.
"Almost every iconic figure also struggled either with a mental health issue or learning disability and repetitively had specific strengths connected to their illness or disability," she explains in a blog on the book's development.
To research for The Power of Different, Saltz interviewed successful adults and high school students to learn about "their symptoms, their trajectory, what they might identify as a strength, what the experience has been like, and their general thought processes." She also spoke to neuroscientists and clinicians at the forefront of research.
Saltz graduated from Lehigh University with a degree in biology and psychology in 1984, and from University of Virginia School of Medicine in 1988. But after her residency in internal medicine at Cornell-Weill, she changed course.
"I found that for me, it was people's minds that interested me the most," she says, "and ultimately it was the way people think and how that affects their overall well-being."
Saltz started speaking at public venues when her hospital asked her to answer media calls.
"I really felt like it was a way to reach much bigger numbers of people with really important mental health information that they otherwise wouldn't get."
Her research and the neuroscience she's explored confirm her observation that an unusual number of geniuses have a mental health diagnosis.
"It made it much clearer to me that evolutionarily, all these things have hung on. If they were only to the detriment, that would be far less likely."
Educators, Saltz says, need to change course.
"Rather than telling all students what their strengths should be and having them jump through the same hoops, we need to take in this information and help children who are struggling, to spend a good amount of time uncovering what their strength is and working on that."
The JCC's Cultural Arts & Book Fest presents author Dr. Gail Saltz at 7 p.m. on Wednesday, Oct. 25 at Wright Memorial Public Library, 1776 Far Hills Ave., Oakwood. The program is free.
To read the complete October 2017 Dayton Jewish Observer, click here.