Obituaries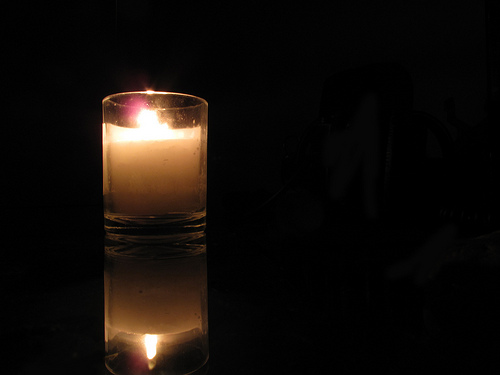 Violet Cohen, age 89, passed away on July 29. She was preceded in death by her parents, Herman and Sarah Kastner; husband, Jack Cohen; and older brother, Louie. She is survived by her daughters, Susan (David) Bender and Judi (Mark Koval) Cohen Mormol; and sons, Bennett (Lauren) Cohen and Robert (Naomi) Cohen; and grandchildren, Jonathan (Amanda), Benjamin, Danielle, Josh, Justin, Danielle, Mollie, Sarah, Brendan and Jacob; as well as her older brother, Bernard. She is also survived by her favorite fur friend, Putzie. Mrs. Cohen was dedicated to her family. She and her husband, Jack, founded a family business and she enjoyed her continued work as the bookkeeper. Interment was at New Tifereth Israel Cemetery in Columbus. Contributions may be made to Columbus Jewish Federation or Congregation Tifereth Israel.
Stuart I. Fickler, Ph.D., age 84 of Washington Township, passed away July 18. He earned his Ph.D. in physics at Syracuse University. Dr. Fickler came to Dayton to work at WPAFB in the Aerospace Research Lab. His work was published in many scientific journals. He is survived by his wife, Doris Fickler, daughter Karen (David) Alexander of Israel, son David (Jenny) Fickler of Florida, daughter Joyce Leahr of Cincinnati, daughter-in-law Bobbi Fickler of West Milton, Ohio, sister Sandra Bernstein of New Jersey, stepchildren Lyda Northern (Lonnie Cox), James (Rhonda) Altick both of Tennessee, many grandchildren and great-grandchildren. Interment was at David's Cemetery. Memorial contributions may be made to the charity of your choice.
Arthur Shone, age 84 of Dayton, passed away Aug. 17 at his home. Born to Samuel and Dorothy Shone in Cincinnati, the family moved to Dayton in 1935. After graduating from Fairview High School and The Ohio State University, he served in the Army, stationed in Germany. Upon his return he worked for the Arthur Beerman Company, then he was the founding general manager of WDAO R&B radio station. In the '70s, together with his wife LaVerne Shone, they founded the Glamour School of Modeling, Face Place & Ultimo, a women's fashion boutique located in the Victory Theatre building. In the '80s, he became a co-founder and managing partner of the Dayton Investment Group, a real-estate development and management company. As a lifelong Daytonian, he was an avid golfer who won multiple championships at Meadowbrook Country Club. His many passions included art, theatre, opera and travel. He is survived by his son Roy, daughter Lynn (Brad), daughter Julie (Chris), son John, sister Paula (Herb), grandchildren Alex, Camilla, Erin (Ryan) and Josh, great-granddaughter Addy, loving nieces, nephews, extended family and friends. A dedicated son, brother, father, husband, friend: he passed having kept every friend he ever made. He will be dearly missed. A celebration of life will be held in late September.
Joseph Tarsky of Dayton, passed away on Aug. 17, 2017 just a few months from his 100th birthday. He had been living with his son Robert in Easton, Mass. for the last year. Mr. Tarsky retired from GM. He was a lifetime member of Beth Jacob Synagogue, where he had been very active over the years. His hobbies were gardening and the stock market. Mr. Tarsky was preceded in death by his wife, Lillian G. Tarsky, and daughter, Rochelle Tarsky. He is survived by sons, Robert S. (Eileen) of Easton, Mass. and William E. (Ilene) of Las Vegas; grandchildren, Michelle Brown, Adam Tarsky, Joshua (Jennifer) Tarsky; two great-grandchildren, Aviva and Elana, several nieces and cousins, all of whom loved him dearly. Interment was at Beth Jacob Cemetery. Memorial contributions may be made to Old Colony Hospice, 321 Manley St., W. Bridgewater, MA 02379.
To read the complete September 2017 Dayton Jewish Observer, click here.