Obituaries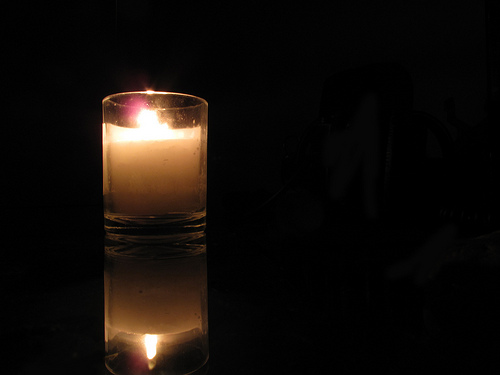 Herman Jaffe, 75, passed away Dec. 25, 2016, the first day of Chanukah, at Oaks of West Kettering. Mr. Jaffe was the third child born to the late Joseph and Lena Jaffe. They moved to Dayton from Bellefontaine and became active in Beth Jacob and Beth Abraham synagogues. He was president of the youth group at Beth Jacob, and became a Boy Scout. His father owned tenant farms with each child's name printed on the barns. Mr. Jaffe loved animals and won a blue ribbon for parading one of their lambs in the Logan County Fair. Mr. Jaffe was preceded in death by his sister Adele in 1960, brother Sammy in 2001, and brother Wilbur in 2009. Mr. Jaffe was an active participant at Shabbos services at Shomrei Emunah where he was the weekly guest of Rabbi and Rebbetzin Avnit. He periodically attended services at Beth Jacob. Plagued with chronic illness for most of his adult life, he resided in board and care facilities and finally a nursing home. Mr. Jaffe was a devoted son, loving brother, uncle, and friend. He is survived by his brother Sanford (Betsy), who reside in Australia; sister-in-law Doris (widow of Wilbur); nephews Jay (Jennifer) Jaffe and Dr. Joseph (Mary Ann) Jaffe. He was the great-uncle of Hadassah "Dassie" Leah Jaffe. We owe a tremendous debt of gratitude to two very special people in Mr. Jaffe's life: The Segal family, especially Chaim, who relied on Project Mobility for transportation, brought Mr. Jaffe kosher food and helped him don Tefillin. A person having a direct positive influence on Mr. Jaffe was Jeannie Day, who together with her family treated him as part of their family. At the request of Wilbur and Doris, Jeannie became Mr. Jaffe's guardian. Interment was at the Shomrei Emunah section of Beth Jacob Cemetery, where he shares a double grave with his brother Sammy. Please do a good deed and/or learn Torah in memory of Mr. Jaffe (Chaim ben R'Yosef v'Chashka). Contributions may be made to On The Go, Jewish Family Service, 8804 Balboa Ave., San Diego, CA 92123-1506.
Shirley S. Krieger, age 98 of Bluffton, S.C., formerly of Dayton, passed away May 10 at The Bloom at Hilton Head. Mrs. Krieger was preceded in death by her beloved husband, Norman, in 2006; her parents, Benjamin and Ida Fredman; sisters, Anne, Mary, Dorothy and Esther; and brother, Morris. She is survived by her son and daughter-in-law, Burton C. and Francine S. Krieger of Bluffton; granddaughters, Ilise Krieger of Boston, Stephanie Krieger Epstein (Michael) of San Diego; great-granddaughters, Olivia and Simone Epstein. Mrs. Krieger was a longtime member of Beth Jacob Synagogue and Hadassah. Interment was at Beth Jacob Cemetery. If desired, memorial contributions may be made to Hospice Care of Lowcountry, P.O. Box 3827, Bluffton, SC 29910 in Mrs. Krieger's memory.
Leonore H. Sonnenschein, 92, passed away on May 6. She was born on Jan. 18, 1925 in Chicago, the daughter of Morris and Betty (Berger) Green and moved with her parents to Manhattan Beach, N.Y. at age 11. She married Benjamin Sonnenschein in 1945 and had three children. The family lived in Japan while Mr. Sonnenschein was stationed there, where she developed a love of Japanese culture and the people. The family moved to Dayton in 1967. Mrs. Sonnenschein graduated from Wright State University in her 60s. Mrs. Sonnenschein was very active in many Dayton area organizations. She served as president and board member of the Dayton Chapter of Hadassah and as a docent at the Dayton Art Institute. She travelled the world, visiting all seven continents, and was a Life Master in Contract Bridge. Mrs. Sonnenschein was predeceased by her husband in 2001. She is survived by her son Robert M. Sonnenschein of Dayton, her son David A. Sonnenschein and his wife, Gail Ernstein, of Michigan; their daughter, Marissa Soffa, and her husband, Justin, of Michigan. She is also survived by her daughter, Martha (Marty) G. Salzberg, and her husband, Marc, of Long Island; and their daughter, Sarah Charles, and her husband, Christopher, of New York, and several nieces and nephews. Mrs. Sonnenschein's last volunteer action was to donate her body to the Boonshoft School of Medicine at Wright State University. If you are so inclined, please make donations to Hadassah or the Dayton Art Institute.
Seymour "Si" David Stayman, 89, passed away on May 6 surrounded by family. He left a lasting impression on everyone he met with his contagious positive attitude. Born Dec. 13, 1927, he excelled in football and track at Troy High School and University of Cincinnati, and later founded ARC Abrasives with Zerla Stayman. He was preceded in death by his parents, Sam and Diana Stayman; sister Marilyn Becker; brother Bernard Stayman; and daughter Jamie Jo Weprin. He is survived by Zerla Stayman, former wife of 32 years; Cyd (Tom) Jandel, Pam Stayman, and Anthony (Sally) Stayman. He also will be missed by grandchildren Josh (Elyse) and Zach Weprin, Emma and Sam Jandel, and Jared, Ryan and Bella Stayman. Please send donations to Hospice.
To read the complete June 2017 Dayton Jewish Observer, click here.