How my grandmother's chutzpah helped Sugihara rescue thousands of Jews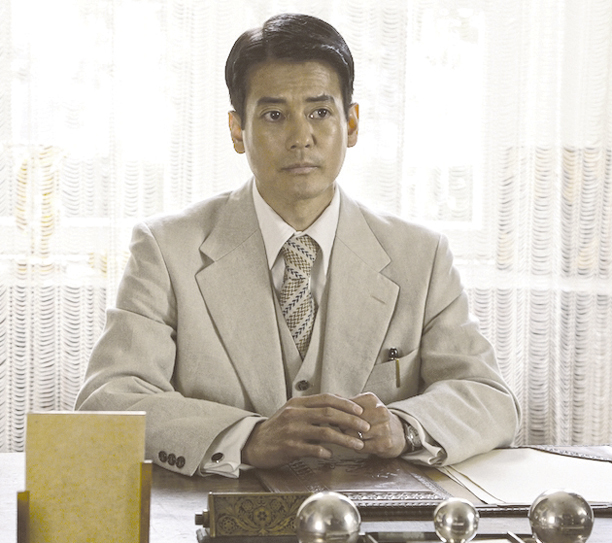 By Alyza D. Lewin, Special To JTA
The story of Chiune Sugihara — the Japanese consul in Kovno, Lithuania, who disobeyed his government's orders in 1940 and issued transit visas through Japan to thousands of Jews seeking to flee war-torn Europe — wasn't widely known until 1985, when Yad Vashem, Israel's Holocaust memorial authority, honored him as one of the Righteous Among the Nations.
But I grew up hearing Sugihara's story. He saved my father's life.
I also have a family connection to the answer to a long unsolved mystery surrounding Sugihara's rescue of an estimated 6,000 Jews.
Why did the Dutch consul in Kovno, Jan Zwartendijk, begin issuing "Curaçao visas" — the Dutch endorsements that appeared to permit travel to the island of Curaçao, Holland's territory off South America — upon which Sugihara relied when issuing visas? Why did Zwartendijk begin writing in Jewish passports that a visa wasn't needed to travel to Curaçao?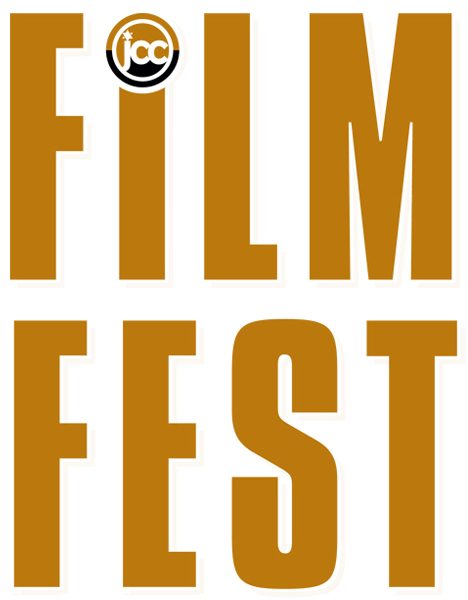 The answer is my late grandmother, Peppy Sternheim Lewin, who received the first Curaçao visa. She was a Dutch citizen, raised and educated in Amsterdam. After she married my grandfather, Dr. Isaac Lewin, she moved to his home country, Poland.
When the Nazis invaded Poland in September 1939, my grandmother's parents and her brother were visiting her in Lodz, my father's birthplace. My great-grandfather promptly flew back to Amsterdam to take care of his business. He later perished at Auschwitz.
My grandmother's mother and her brother were smuggled with my grandparents and my father, then 3 years old, over the border into Lithuania.
There, my grandmother sought help from Dutch diplomats because her mother and brother were Dutch citizens, and because she had been a Dutch citizen before marrying my grandfather.
She initially asked Zwartendijk in Kovno, if he could issue her a visa to the Dutch East Indies, which included Java and Sumatra. He refused. So she wrote to the Dutch ambassador in Riga, L.P.J. de Decker, who also turned down her request.
My grandmother wrote to de Decker again and asked if he could help her family because it included Dutch citizens. The ambassador replied that the Dutch West Indies, including Curaçao and Surinam, were available destinations where no visa was needed. The governor of Curaçao could authorize entry to anyone arriving there.
My grandmother again wrote de Decker, asking if he could note the Curaçao or Surinam exception in her still-valid Polish passport. She asked the envoy to omit the additional note that permission of the governor of Curaçao was required, pointing out that she didn't plan to go to Curaçao or Surinam.
"Send me your passport,"de Decker replied. So she did.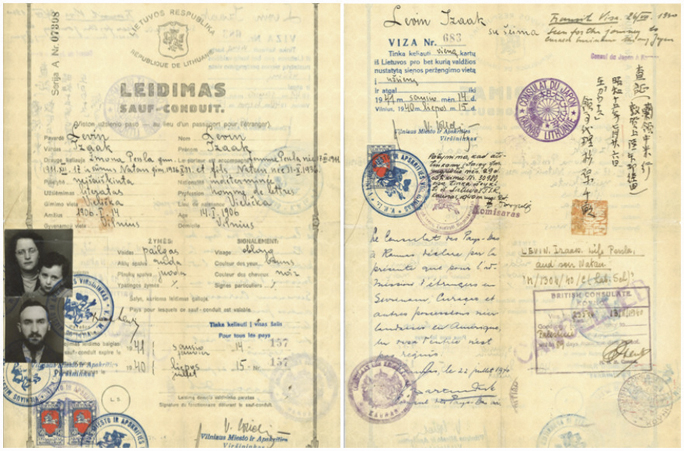 On July 11, 1940, de Decker wrote in her passport in French, "The Consulate of the Netherlands, Riga, hereby declares that for the admission into Surinam, Curaçao, and other possessions of the Netherlands in the Americas, no entry visa is required."
My grandmother showed Zwartendijk what the Dutch ambassador wrote in her passport and asked him to copy it onto my grandparents' temporary travel documents issued by the Latvian government (the existence of Poland was officially nullified by the Nazi invasion). On July 22, 1940, Zwartendijk agreed, and wrote de Decker's notation on my grandparents' travel papers.
Relying on Zwartendijk's notation, Sugihara agreed to give my grandparents (and my grandmother's mother and brother, who were still Dutch citizens) transit visas through Japan on their purported trip to Curaçao.
On July 29, 1940, hundreds of Jews who had escaped to Vilna — and had learned of my grandmother's successful effort — crowded outside the Japanese consulate in Kovno hoping Sugihara would issue them a visa. He worked around the clock for a month, issuing 2,139 visas, including to whole families.
These enabled the refugees to take the Trans-Siberian Railway from Moscow to Vladivostok, and then travel by boat from Russia to Japan, supposedly en route to Curaçao.
Sugihara's story is told in the feature film Persona Non Grata, now making the rounds at Jewish film festivals across the country, including Dayton's.
There are perhaps 100,000 descendants of Sugihara survivors alive today. It's humbling to think that my grandmother's initiative and perseverance opened this route to safety for so many.
Alyza D. Lewin is a partner at the Washington, D.C., firm of Lewin & Lewin, LLP, where she practices law together with her father, Nathan Lewin.
The JCC Film Fest presents Persona Non Grata at 7:15 p.m. on Monday, May 15 at The Neon, 130 E. 5th St., Dayton. A pre-screening reception will be held at 6 p.m. at K12 & Tejas Gallery, 341 S. Jefferson St., Dayton.  Tickets are available at the door, at jewishdayton.org, at the Boonshoft CJCE, 525 Versailles Dr., Centerville, or by calling Karen Steiger at 610-1555. 
To read the complete May 2017 Dayton Jewish Observer, click here.