Fritz Bauer depicts German prosecutor's role in Eichmann arrest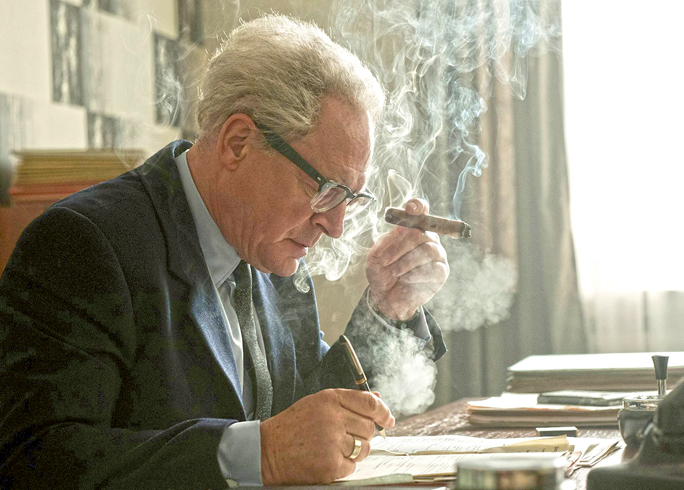 Movie Review By Michael Fox, Special To The Dayton Jewish Observer
Fritz Bauer is hardly your prototypical action hero. As portrayed by Burghart Klaussner in the minor-key historical thriller The People vs. Fritz Bauer, the late-middle-aged lawyer resembles David Ben-Gurion without the charisma.
Like Ben-Gurion, though, he is a force to be reckoned with. The rare Jew in a position of power in late-1950s Germany, the Frankfurt prosecutor general is flinty, unyielding, suspicious and fiercely private.
All those characteristics prove essential in seeking high-ranking Nazis, such as Josef Mengele and Adolf Eichmann, who evaded arrest and trial after World War II and vanished behind aliases in faraway lands.
As the film's title indicates, the German people are uniformly arrayed against Bauer's efforts. From the mole in his office who reports his tactics and progress to German intelligence officers (themselves ex-Nazis), to the anonymous cowards who slide death threats under his apartment door, to the silent majority who simply want to bury and forget Germany's recent past, almost nobody wants Bauer to succeed.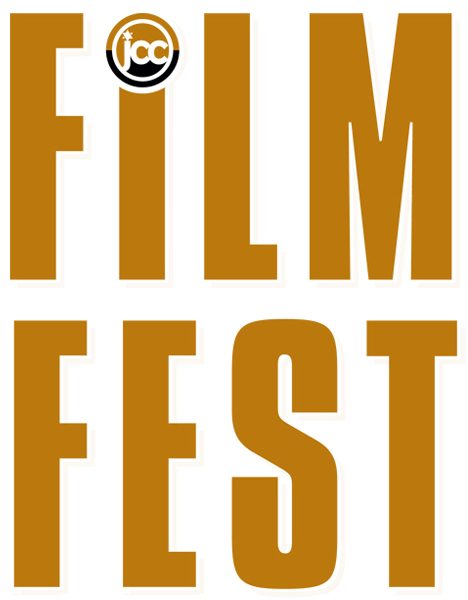 This material is seemingly perfect for a gripping, thinking person's thriller in the vein of All The President's Men or The Lives of Others. But there are no car chases, no fistfights, no shadowy figures on nocturnal side streets.
In fact, director Lars Kraume resists almost every opportunity to heighten the suspense, perhaps respecting Fritz Bauer's character and legacy too much to make him an action hero.
The People Vs. Fritz Bauer screens with Dayton's JCC Film Fest on May 16. It won several major German Film Awards, including best picture, director, screenplay and supporting actor (Ronald Zehrfeld).
The movie takes a while to kick into gear, until Bauer receives a letter from a Buenos Aires man convinced that his daughter is dating Eichmann's son. The prosecutor doesn't tarry for a moment, though his toughest call is deciding whom to trust. He settles on a junior prosecutor who has his own secret.
Bauer wants more than anything to put Eichmann on trial in Germany and compel him to name countless other Nazis. He believes Germans are ready to confront both the Holocaust itself and the degree to which former Nazis have penetrated the new Federal Republic of Germany's corridors of power and integrated into mainstream society.
One of the key points of the film is that Germans were not eager to publicly revisit the Third Reich's "accomplishments" — and probably never would have been without brave, unpopular individuals pushing their faces in it.
This is a good time to mention the feature drama Labyrinth of Lies, Germany's submission for 2015's Foreign Language Oscar, which depicted the gutsy investigations by Bauer and a few trusted associates that led to the Frankfurt Auschwitz trials of 1963-65 that punctured Germany's conspiracy of silence.
Think of The People Vs. Fritz Bauer as a prequel, albeit with less entertainment value and more interest in geopolitics.
Bauer's idea for an Eichmann trial is rebuffed by the governor (a trusted, longtime friend) on the grounds that it would jeopardize the government of Chancellor Konrad Adenauer, whose secretary of state was a former Nazi, and reparations and arms deals in the works between Israel and West Germany.
Bauer passes the Buenos Aires letter and other information to the Mossad, and with characteristic bluntness pushes the Israelis to arrest Eichmann. Legally, Bauer is committing treason, and would be in deep trouble if his enemies find out.
They don't, and his contributions to Eichmann's capture weren't publicly known until a decade after his death in 1968.
The film makes much of the fact that Bauer and his junior associate, Karl Angermann (Zehrfeld, from Phoenix), were both gay. Given the ruthlessness of their covert enemies, they were risking their freedom along with their reputations.
Yet Bauer and Angermann refused to give torturers and murderers a pass, regardless of the price they themselves paid. Now those are real action heroes.
The JCC Film Fest in partnership with Hadassah present The People vs. Fritz Bauer at 10 a.m. on Tuesday, May 16 at The Neon, 130 E. 5th St., Dayton (coffee at 9:30 a.m). Tickets are available at the door, at jewishdayton.org, at the Boonshoft CJCE, 525 Versailles Dr., Centerville, or by calling Karen Steiger at 610-1555.
To read the complete May 2017 Dayton Jewish Observer, click  here.